Welcome to the city oasis
't Fineer is a unique and sustainable paradise in Sint-Niklaas, a cosy yet vibrant, centrally located neighbourhood on a human scale. The redevelopment of this former sawmill is based on the idea of living around a central green zone. The 17 houses and 40 apartments offer you the opportunity to live either compact or more spacious.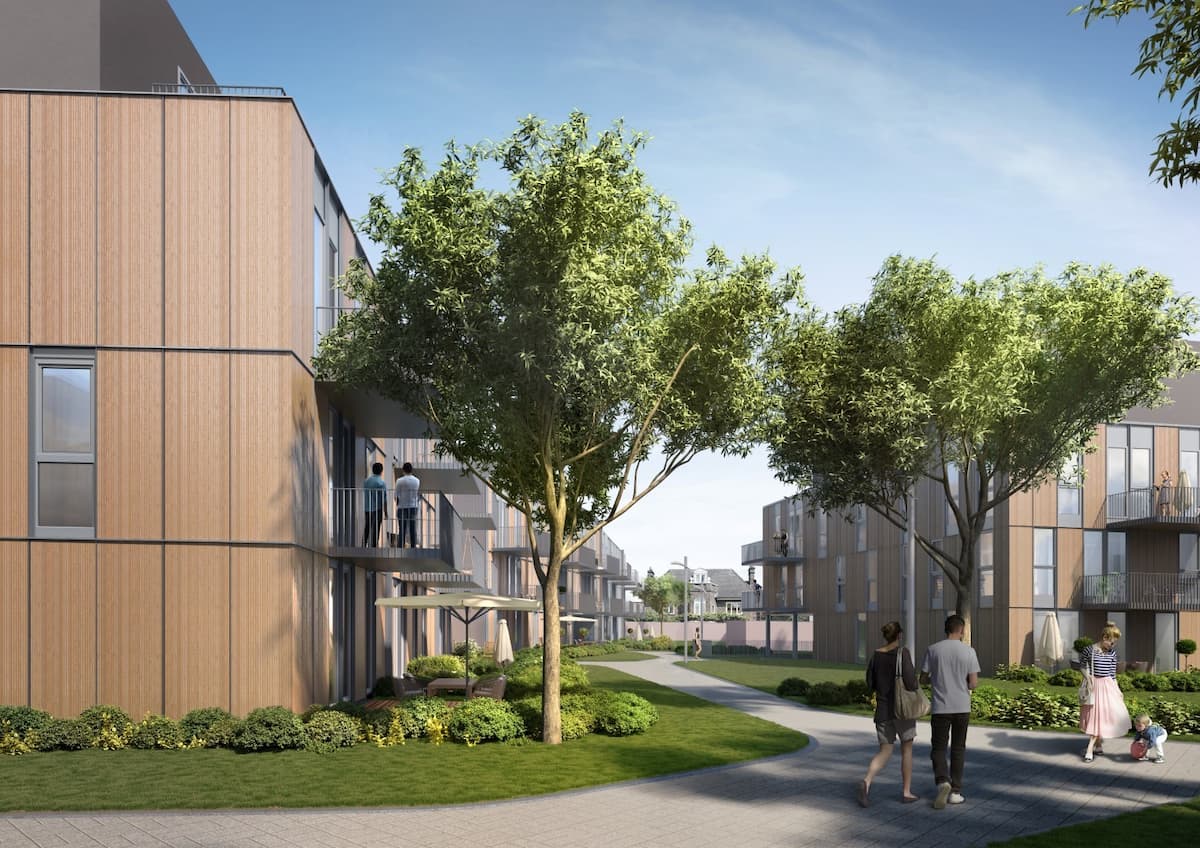 Attention to quality of living
The ultimate dream of Revive in every project is to give every resident more quality and joy in life. To achieve this, we opt for neighbourhoods with a social and demographic population mix. The underground car park and both the above-ground and underground bike-parking facilities add to the general quality of living. Thanks to the site's low-traffic character, everyone can fully enjoy the central green zone.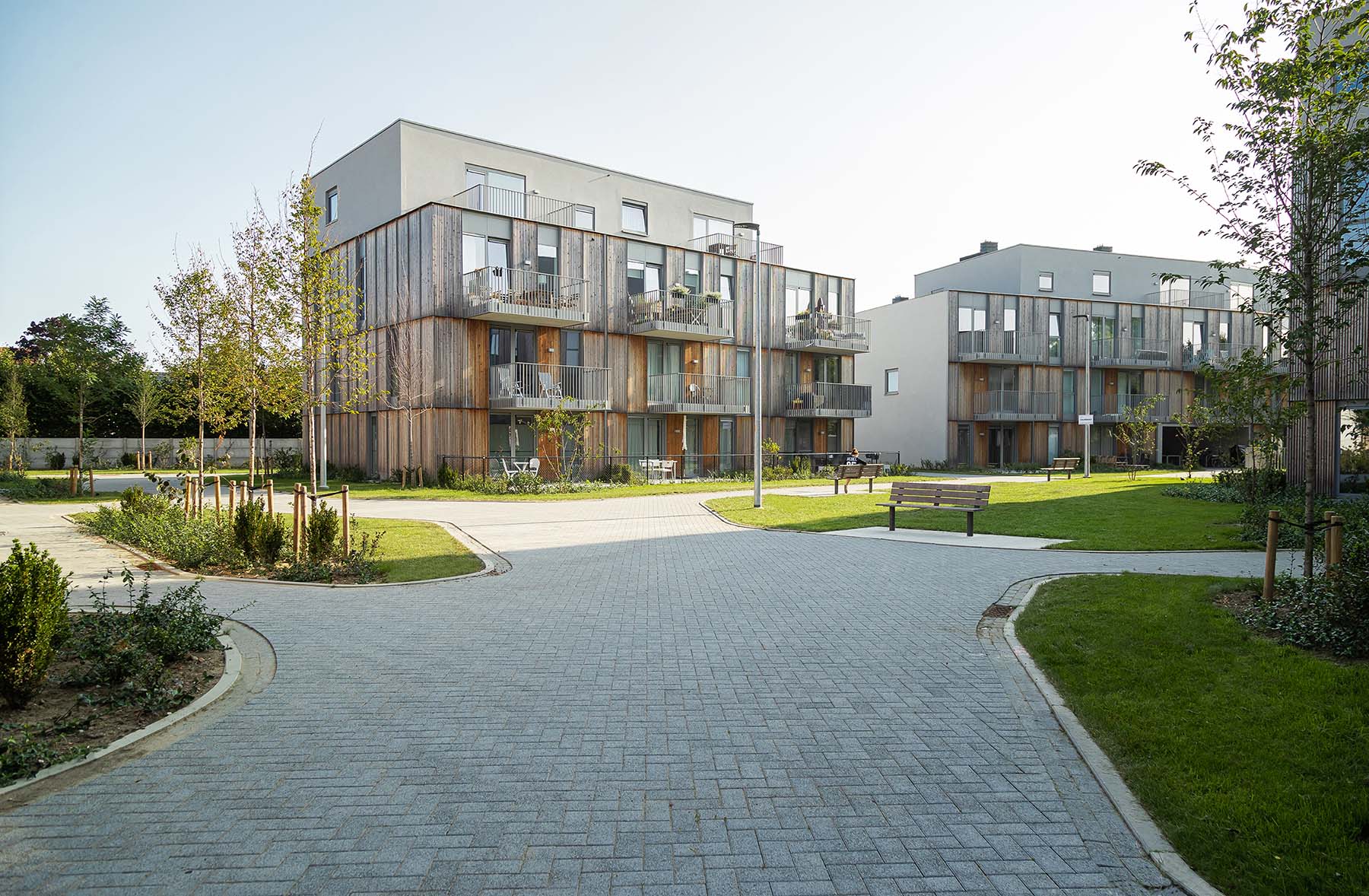 Leading architecture
The architectural design is by CAAN Architects and has a distinctive link with the history of this former lumber yard. The alternated timber gables and light-grey plaster gives the building a modern and sustainable look. What's more, the varying number of floors creates a nice play on volume and gives the inside area added cachet. In cooperation with the Revive partners, you decide on the finishing and budget of the interior.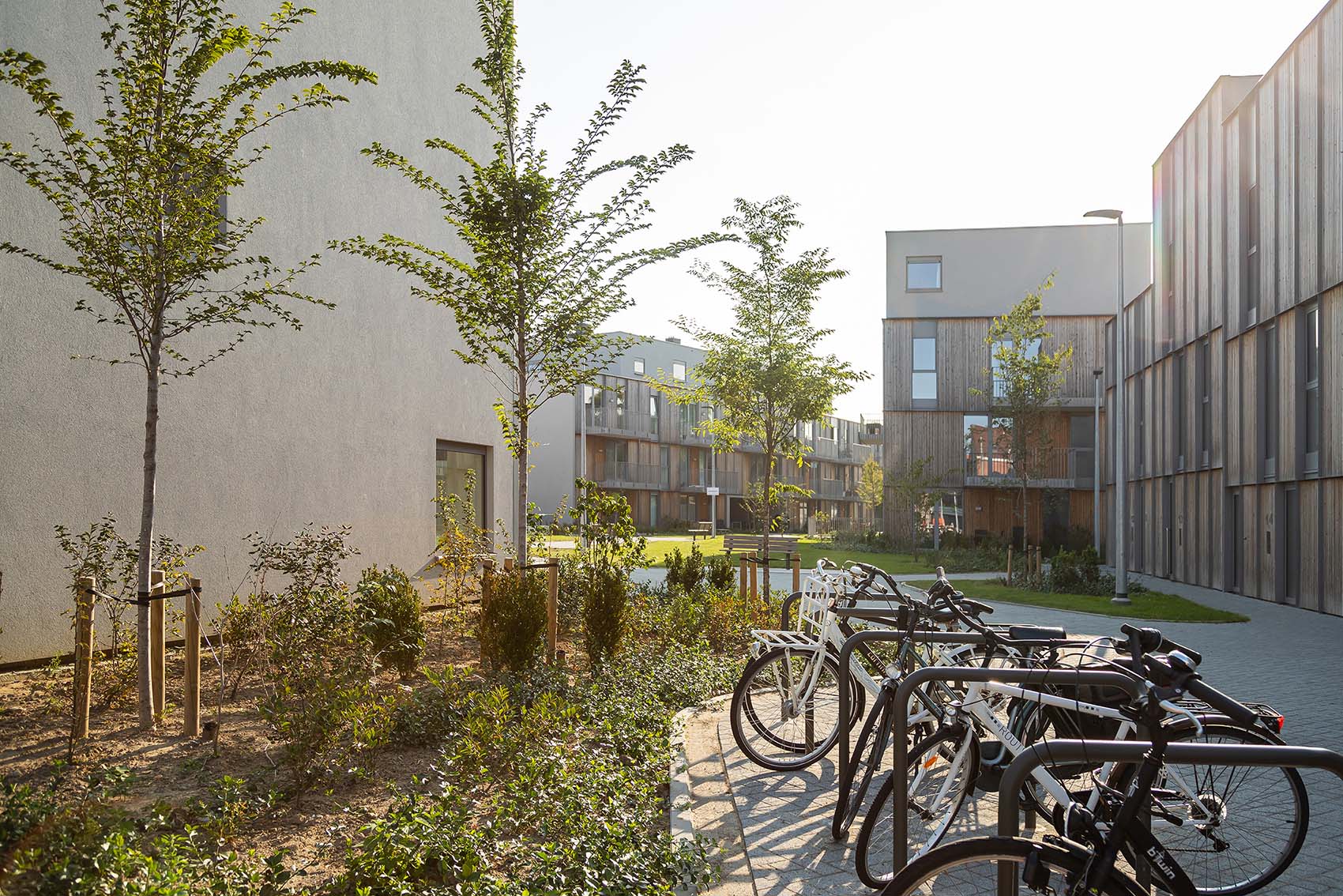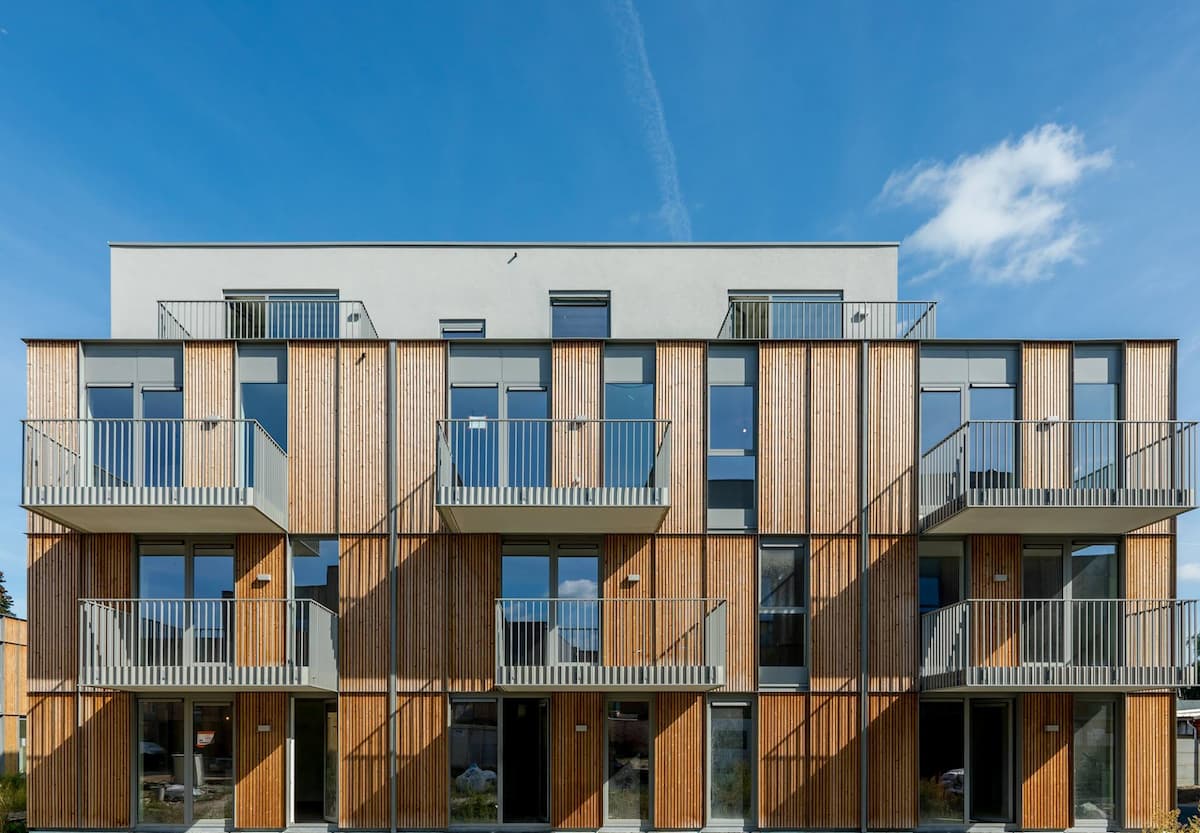 Maximum mobility
The central location ensures a high level of living comfort. You live just 500 metres from the vibrant Station square, which also means you can easily travel by train to Ghent, Brussels and Antwerp. And if you regularly have to commute by car, the R42 swiftly takes you to the city fringe. The Grand Place, the surrounding shopping streets, cinema, cafés and restaurants, schools and other amenities are just a walk or a bike ride away. Living in 't Fineer is living in a city oasis, close to the city centre without sacrificing green, comfort and convenience.
Intelligent energy solutions
Revive is known for its focus on sustainability and energy-efficient living. Renewable energy sources such as heat pumps keep your home's energy consumption low.The project is based on the idea of living around a central green zone. By carefully positioning the houses and apartments, the outdoor space of each residence is oriented optimally, so that all units have either south- or west-facing gardens and patios.