The way to impress in Bruges
Finding a beautiful and affordable home in the centre of Bruges is not easy. That's why we developed Den Indruk, a new-build project on the site of a former printing factory.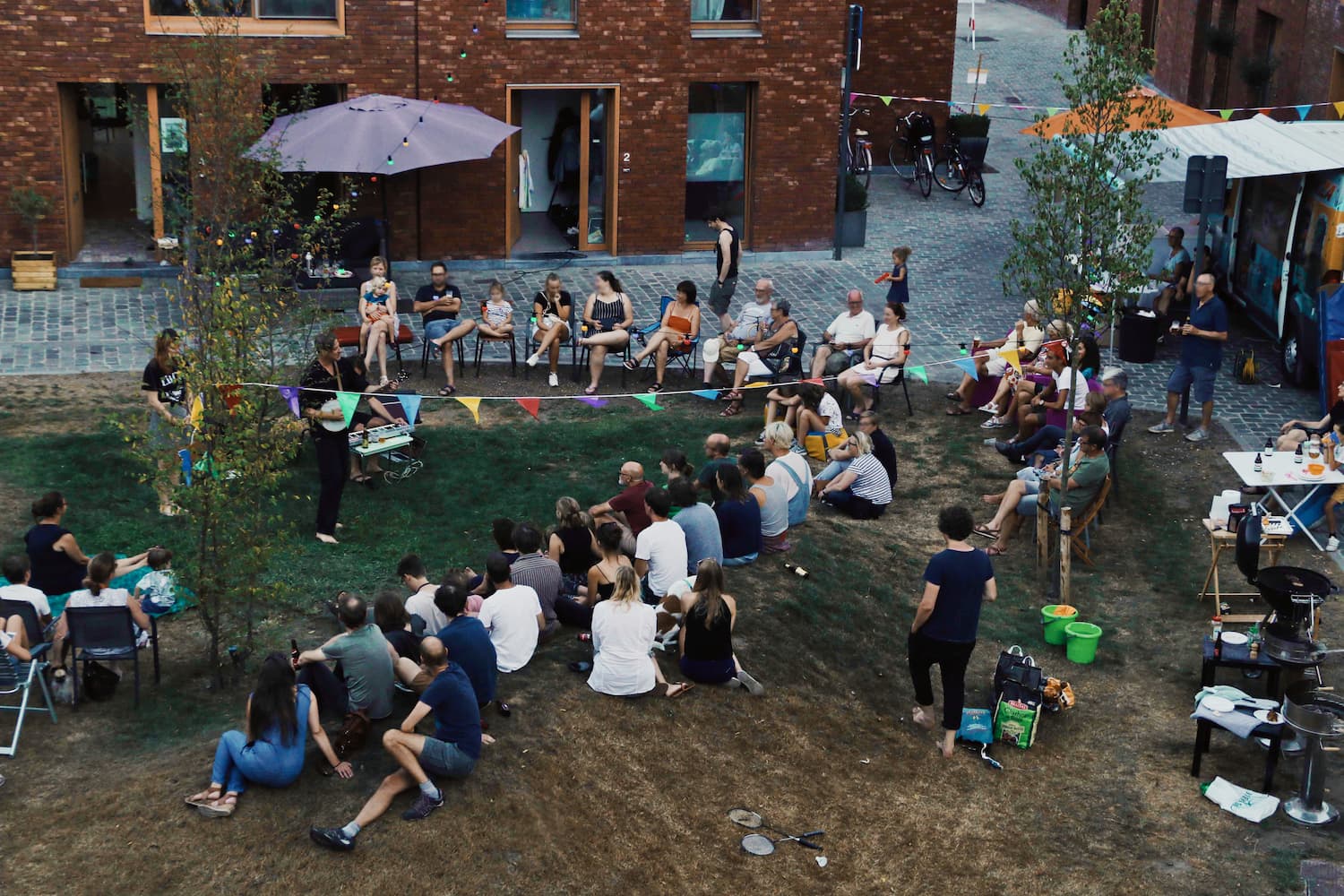 Close to the historical centre
We checked it ourselves: within fifteen minutes on foot you find yourself in the historical centre of Bruges. And with the bus stop just 100 metres away and the station at 1 kilometre, you can easily fall back on public transport.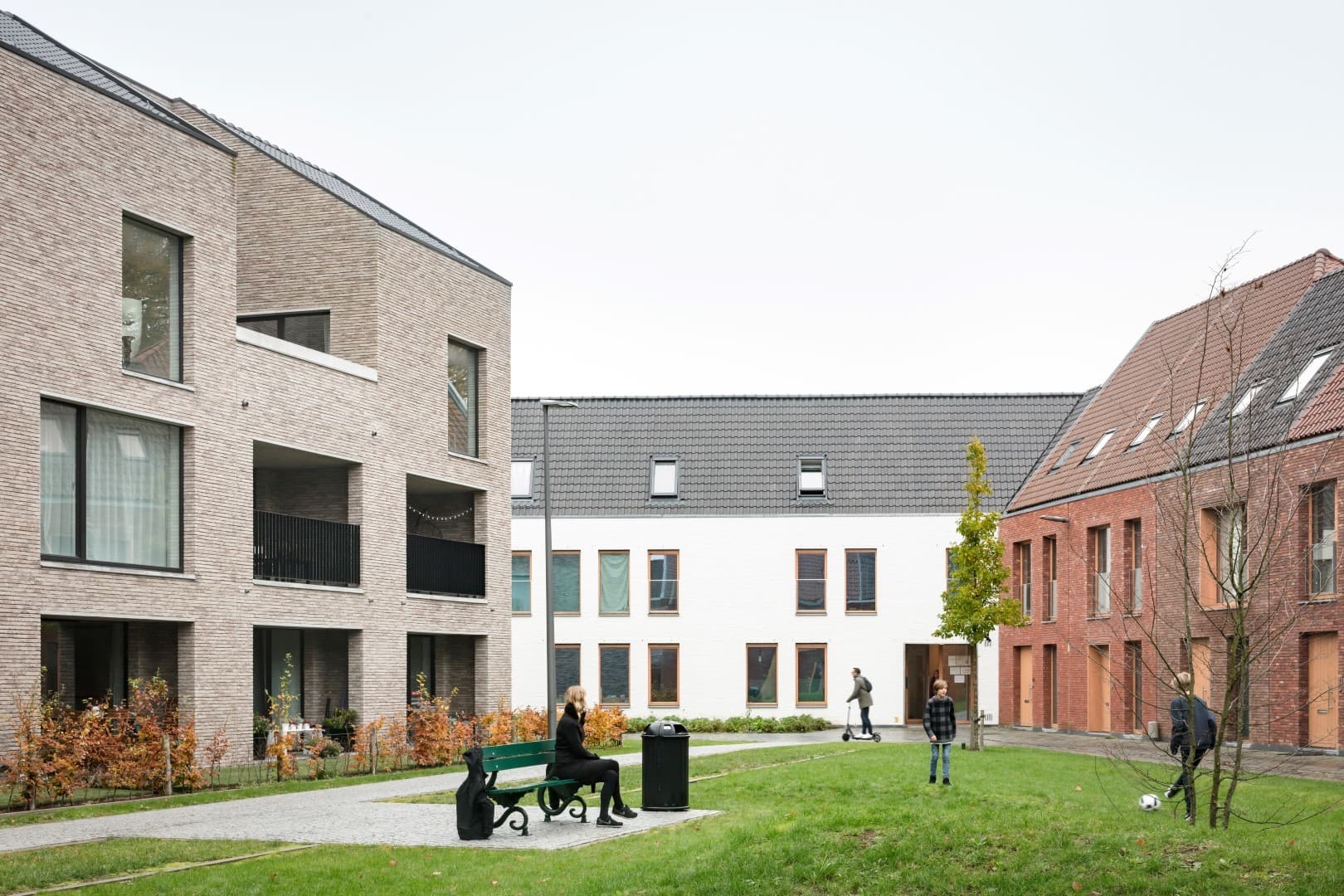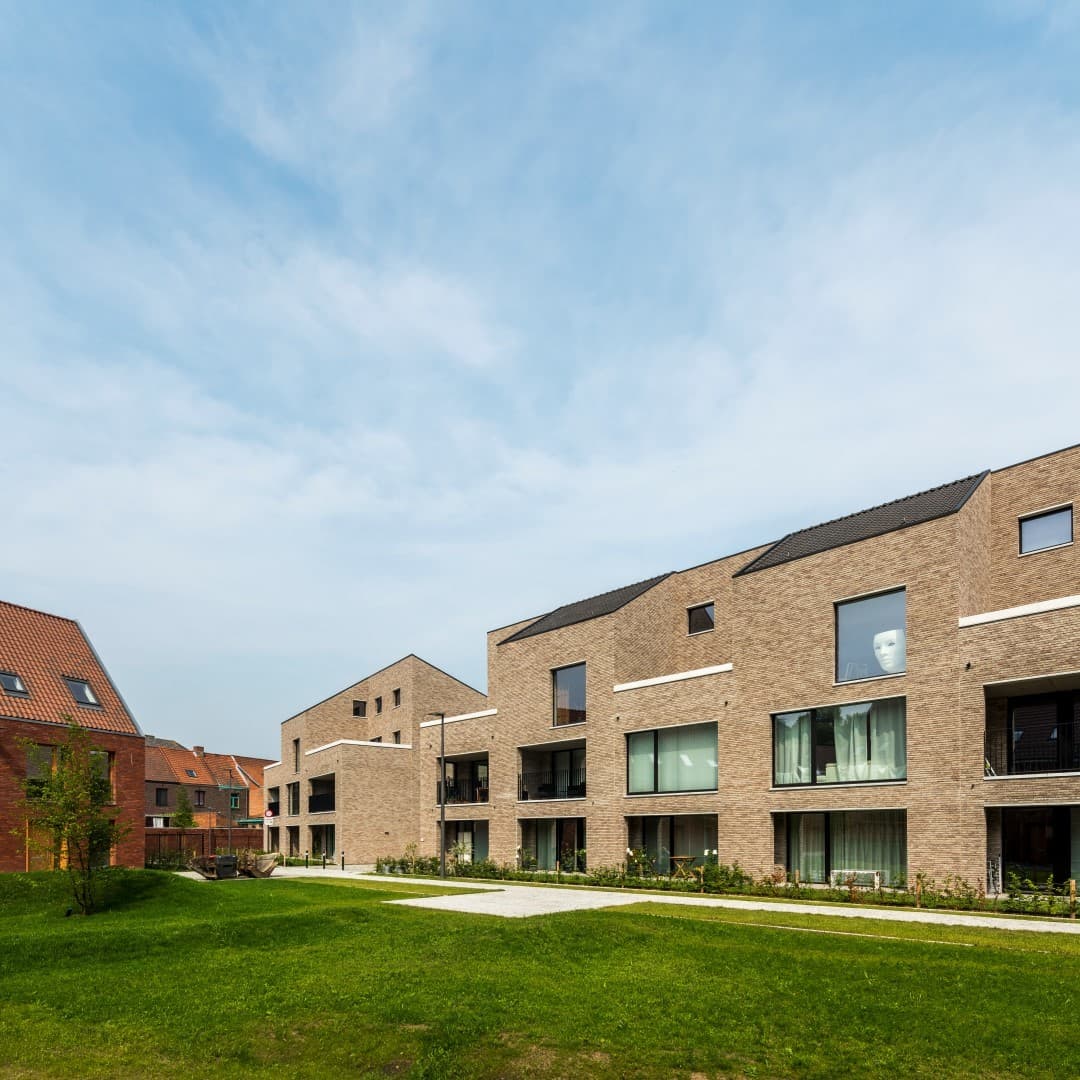 Leading architecture
The houses, apartments and the YAW in Den Indruk were all designed by Cameleon Architects, who are renowned for always going for sustainability when choosing the materials. Inside the homes, every effort is made to keep everything non-load bearing, allowing the home to grow together with the size and age of the family.
Focus on quality of living
When crossing the street in Den Indruk you reach the Vesten, a green ring around Bruges' city centre and ideal for walking, cycling and enjoying nature! With 23 houses and 18 apartments, this smart residential area is built on a human scale. The cars in this low-traffic community can park underground, giving tranquillity, freedom and safety back to the streets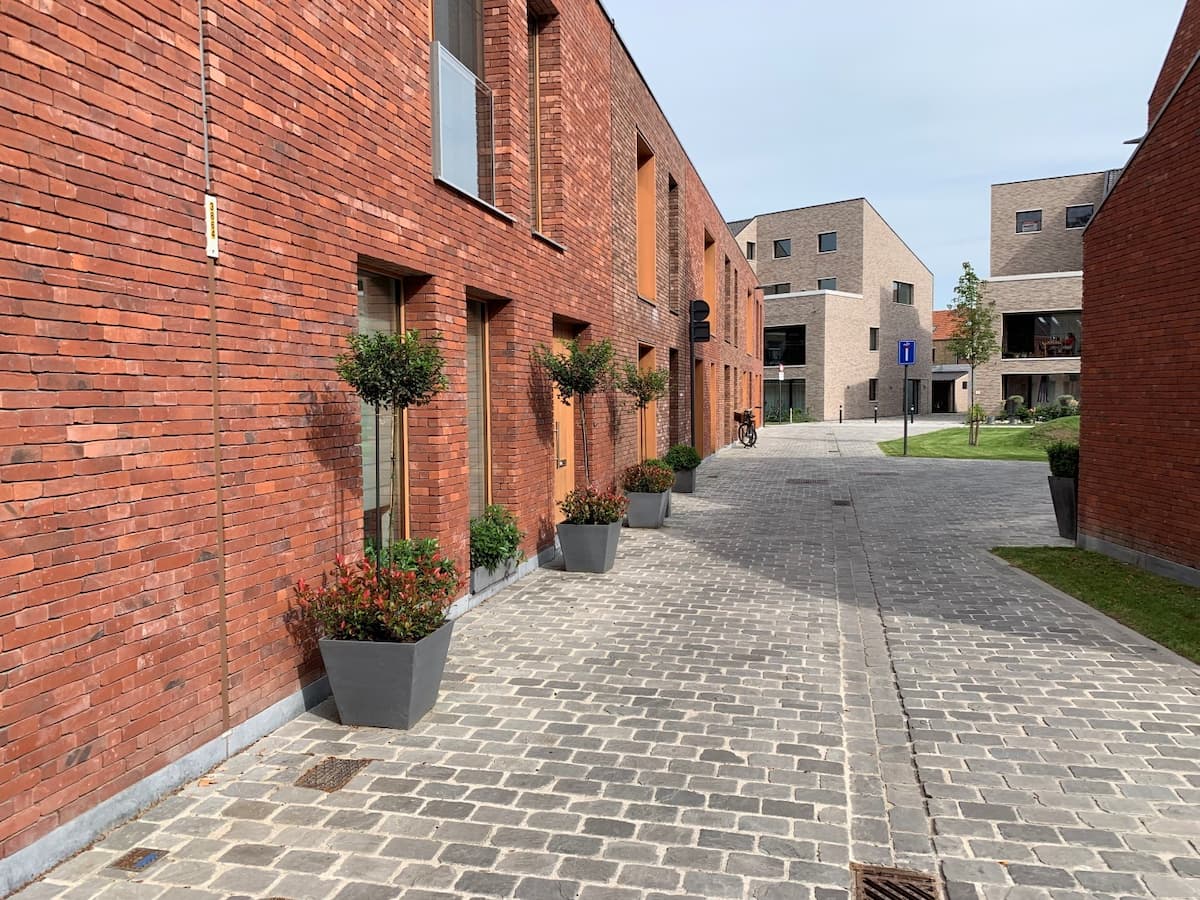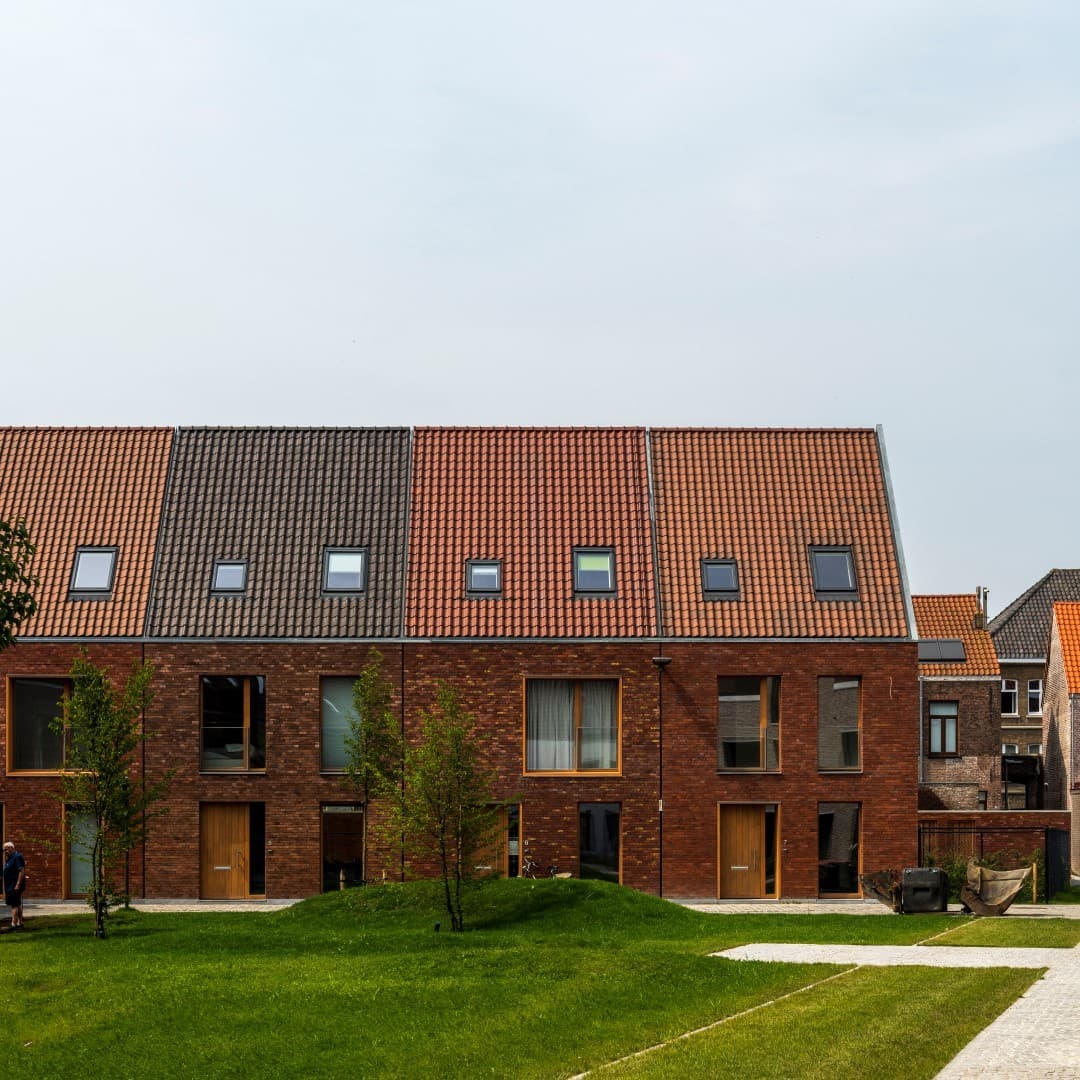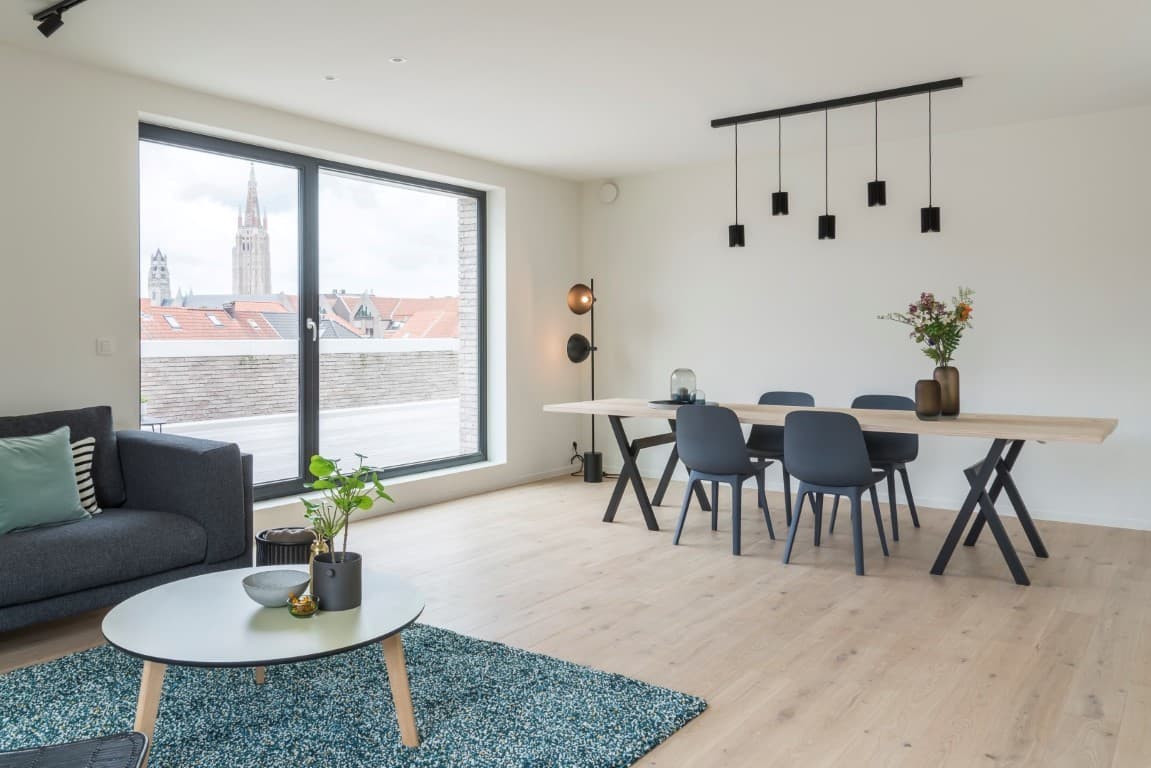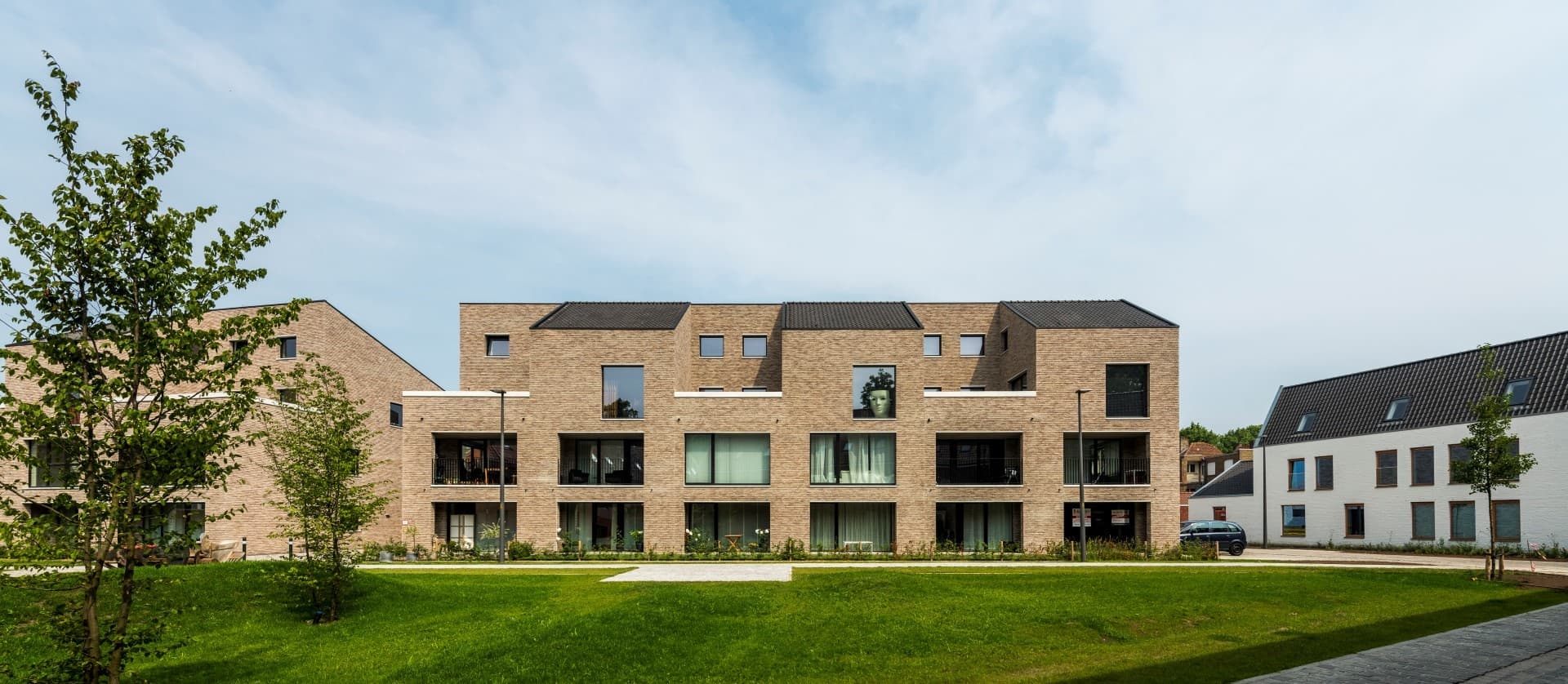 Intelligent energy solutions
All homes amply meet the most stringent insulation and energy standards, and are fitted with a heat pump. With these efficient solutions, Den Indruk waves goodbye to outdated fuels and goes for renewable energy.