The hidden pearle in Antwerp
To the north of Antwerp you can still find quite a few hidden gems. One of them is Kappellen, a town bordering nature reserve Kalmthoutse Heide and the ideal location for a project such as Castelijm!
The project was officially finished in the summer of 2017.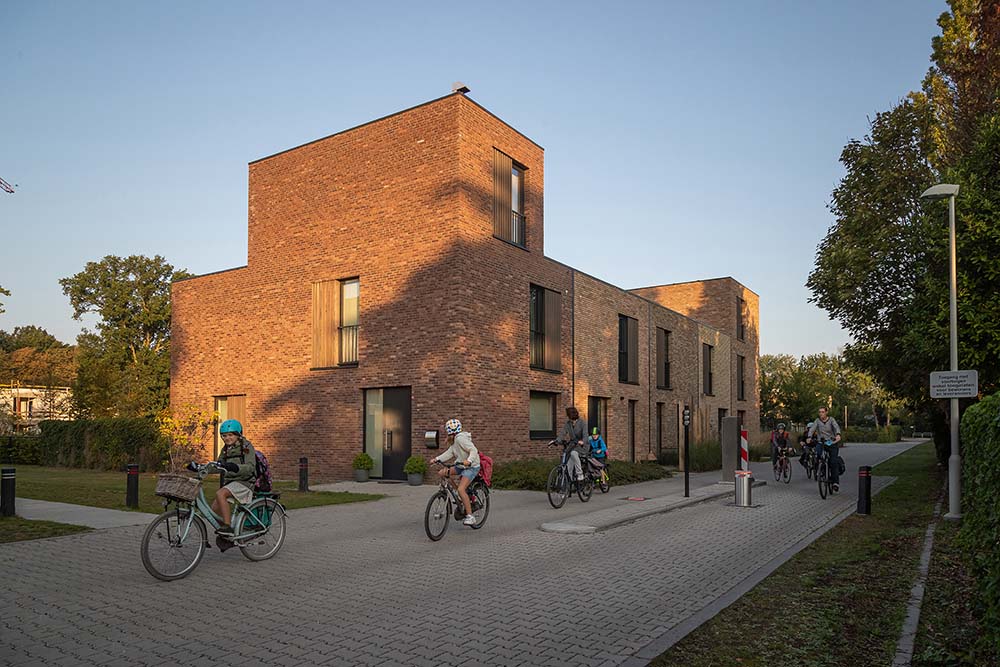 Attention to quality of living
Castelijm consists of 16 houses and 19 apartments in a green interior area with no through traffic. All residents enjoy a perfect south-facing garden with plenty of privacy. The semi-public landscaped garden adds even more space and tranquillity. When living in Castelijm, one can truly appreciate the meaning of living in comfort.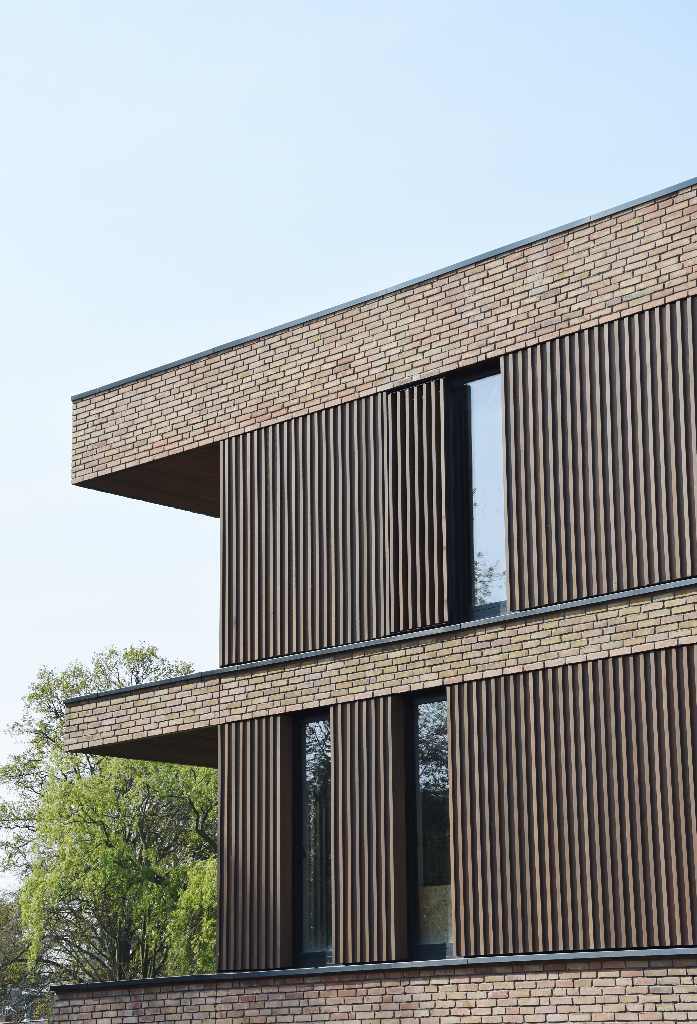 In the design of the residential project, the best possible orientation to the sun was taken into account and all apartments are surrounded by plenty of green. The project's exclusive architecture comes courtesy of ABSCIS architects.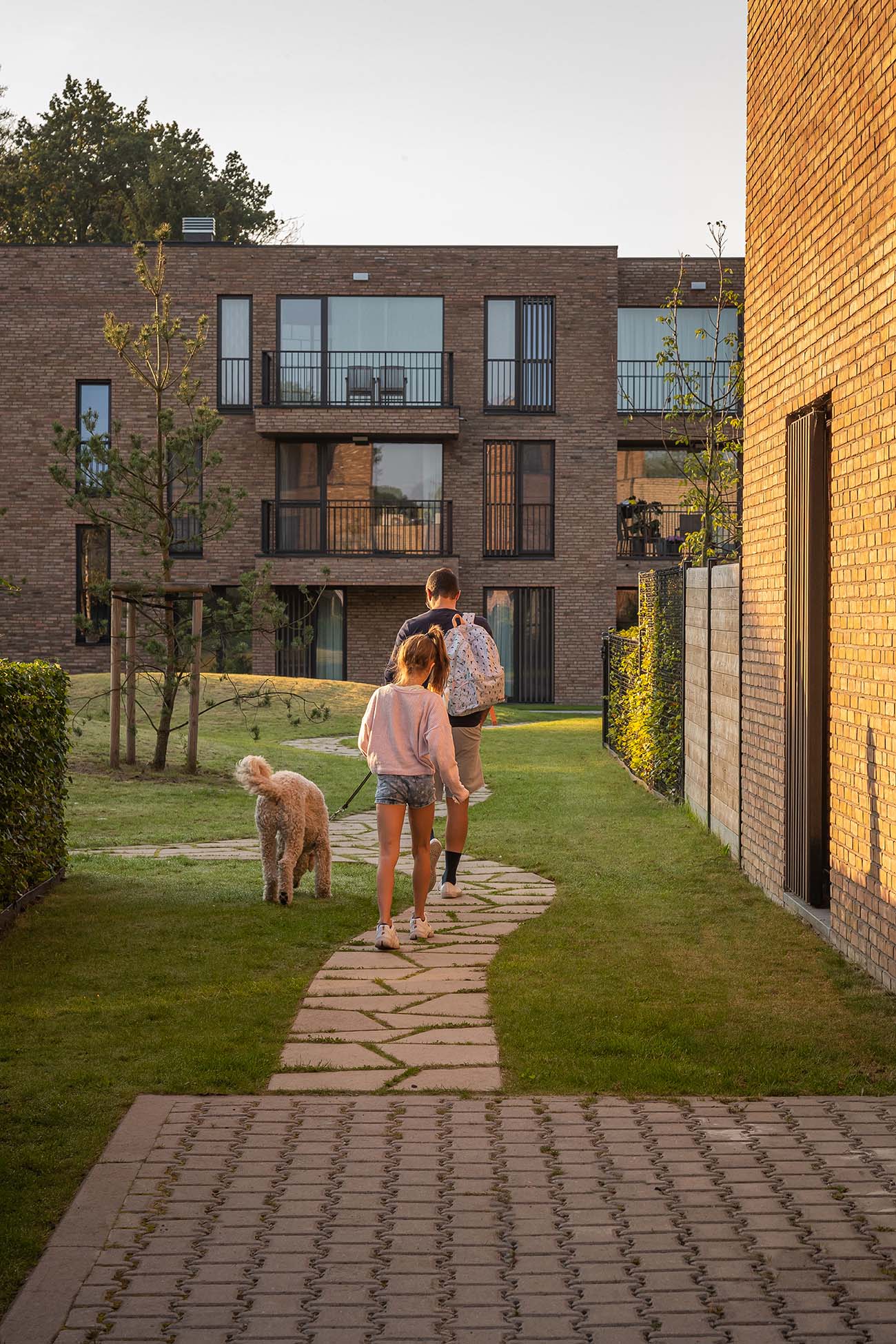 Intelligent energy solutions
Life inside the homes reaches a whole new level of comfort and sustainability thanks to the floor heating with heat pumps, a sustainable ventilation system that uses heat recuperation and high-grade acoustic insulation.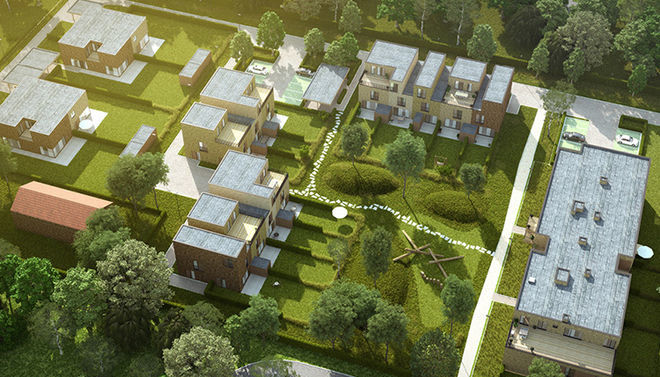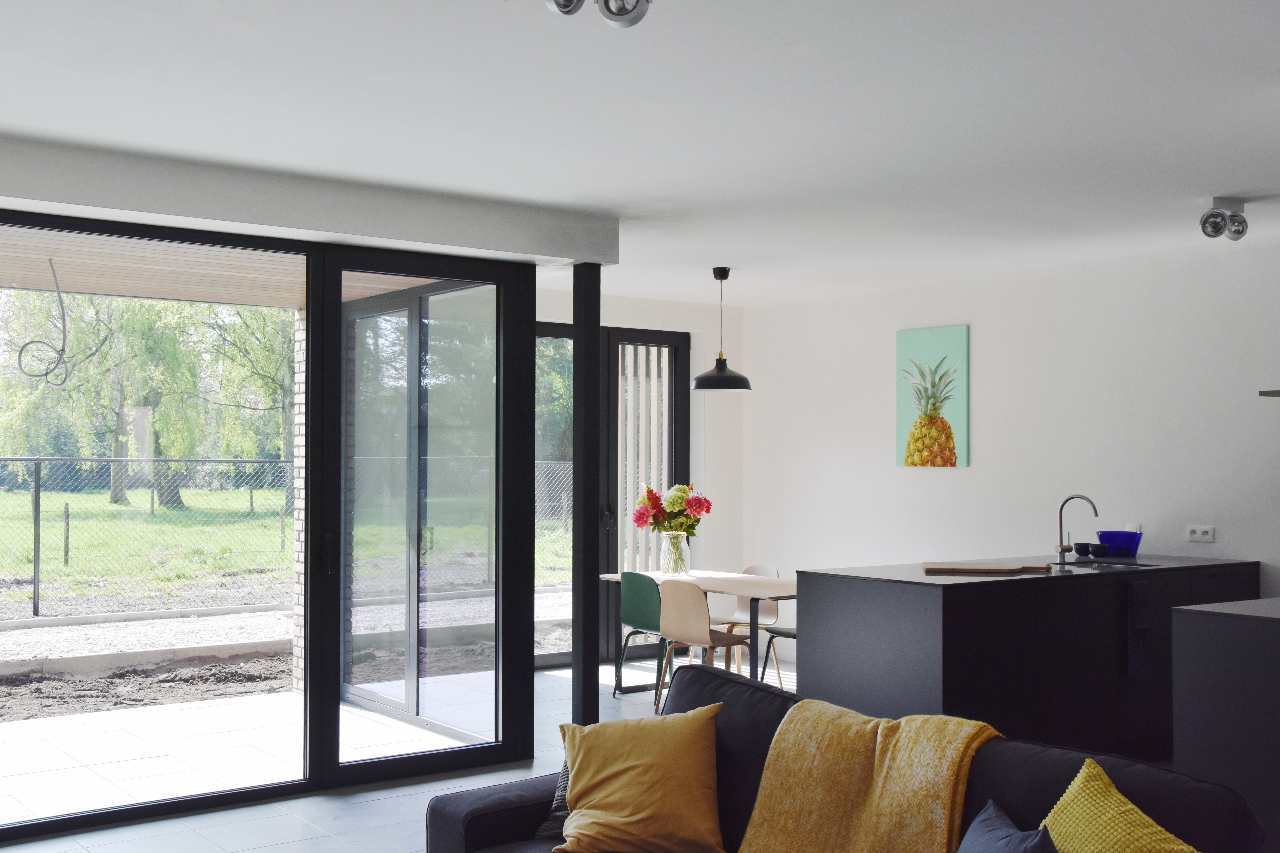 Maximum mobility
There is a wide choice of shops and restaurants in the town centre of Kapellen, all within five minutes' walk or just 1 minute by bicycle. Not only that, you'll be living very close to the train station and have quick access to the A12 and E19 motorways. So whatever way you travel, you'll always get there with ease.