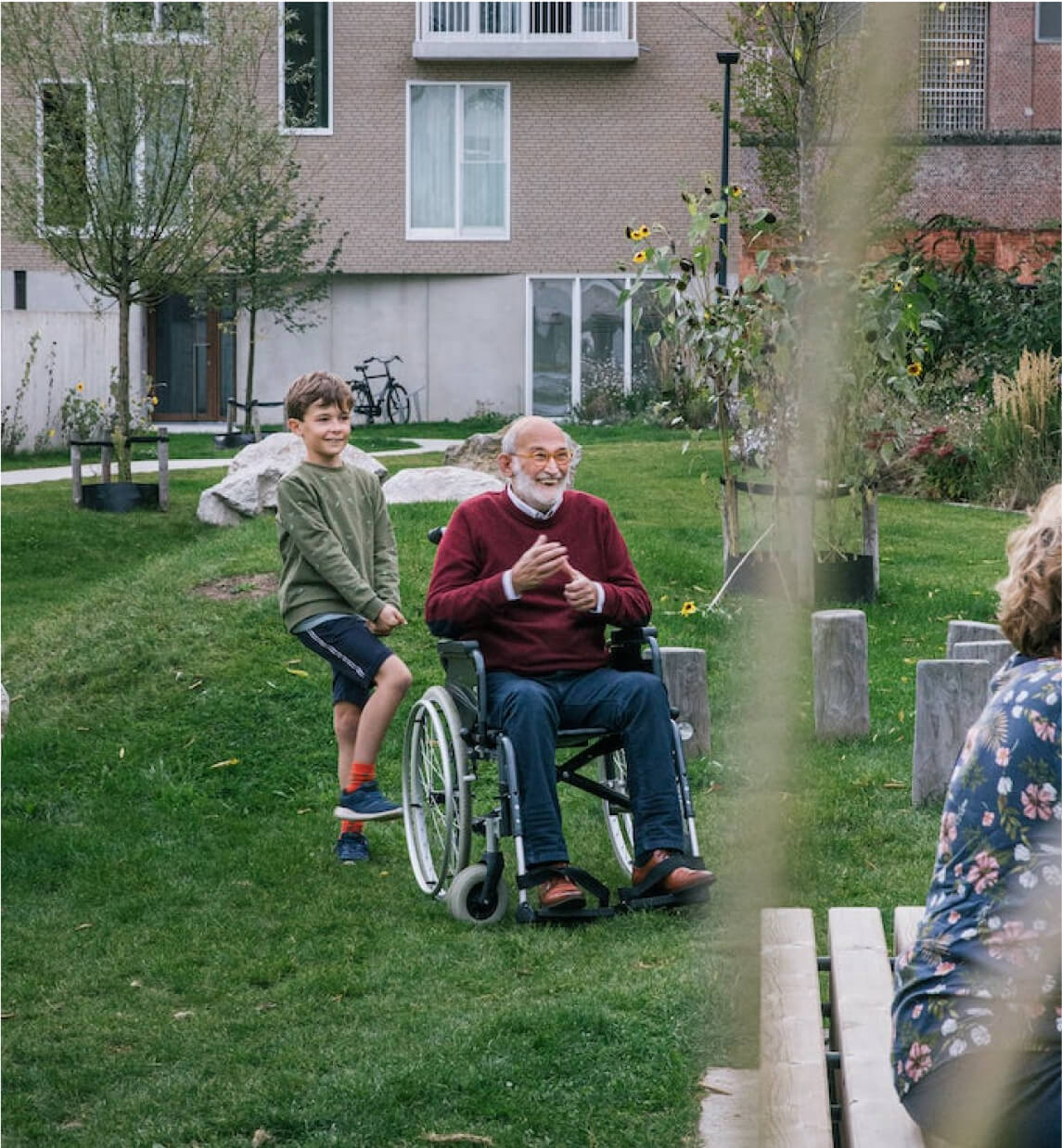 We aim for a better quality of life
From living to experiencing
More nature, more space for encounters and social contact contribute to a happier life. At Revive, we therefore attach equal importance to small initiatives like community allotments, to places where local residents can get to know each other, and to both unbuilt and built-up space. A Revive home is a place where everyone feels at home. A residential and living environment on a human scale.
We have an eye for aesthetics and personality
An innovative piece of architecture
Our focus is on ecology but, together with several architects, we ensure that this does not compromise aesthetics. Abandoned sites with a rich past get a new life from us, with respect for that past. This gives our projects character. Our goal is to push the boundaries of real estate through intelligent architecture, modern construction techniques, recycling of materials and rigorous selection of sustainable building materials. How do we make our new-build projects personal? Through the diversity of housing types and distinct architecture. Did you know that this is why we only give our architects a vision note? We are therefore moving away from specifications with standard sizes, simply because everyone has different standards.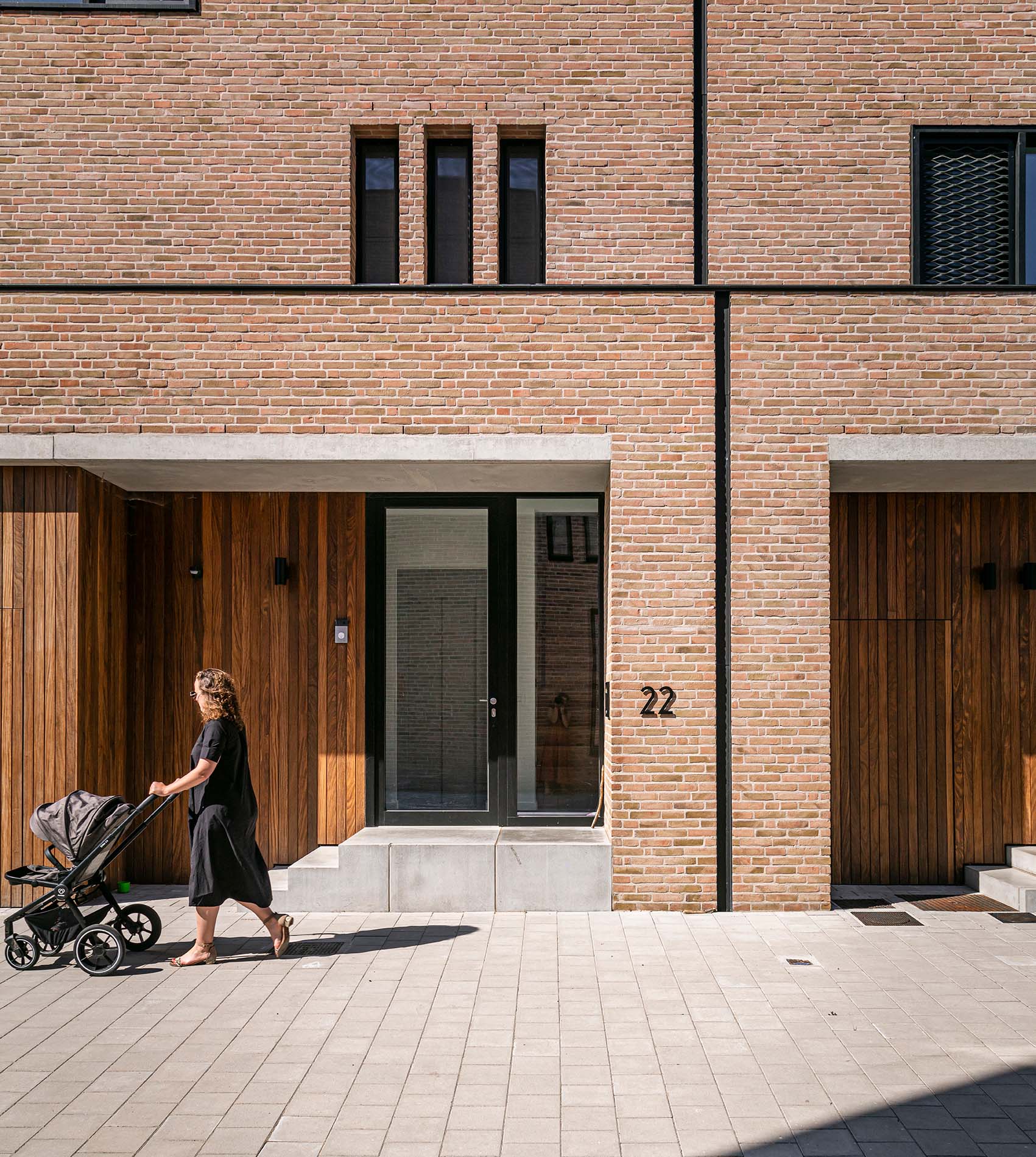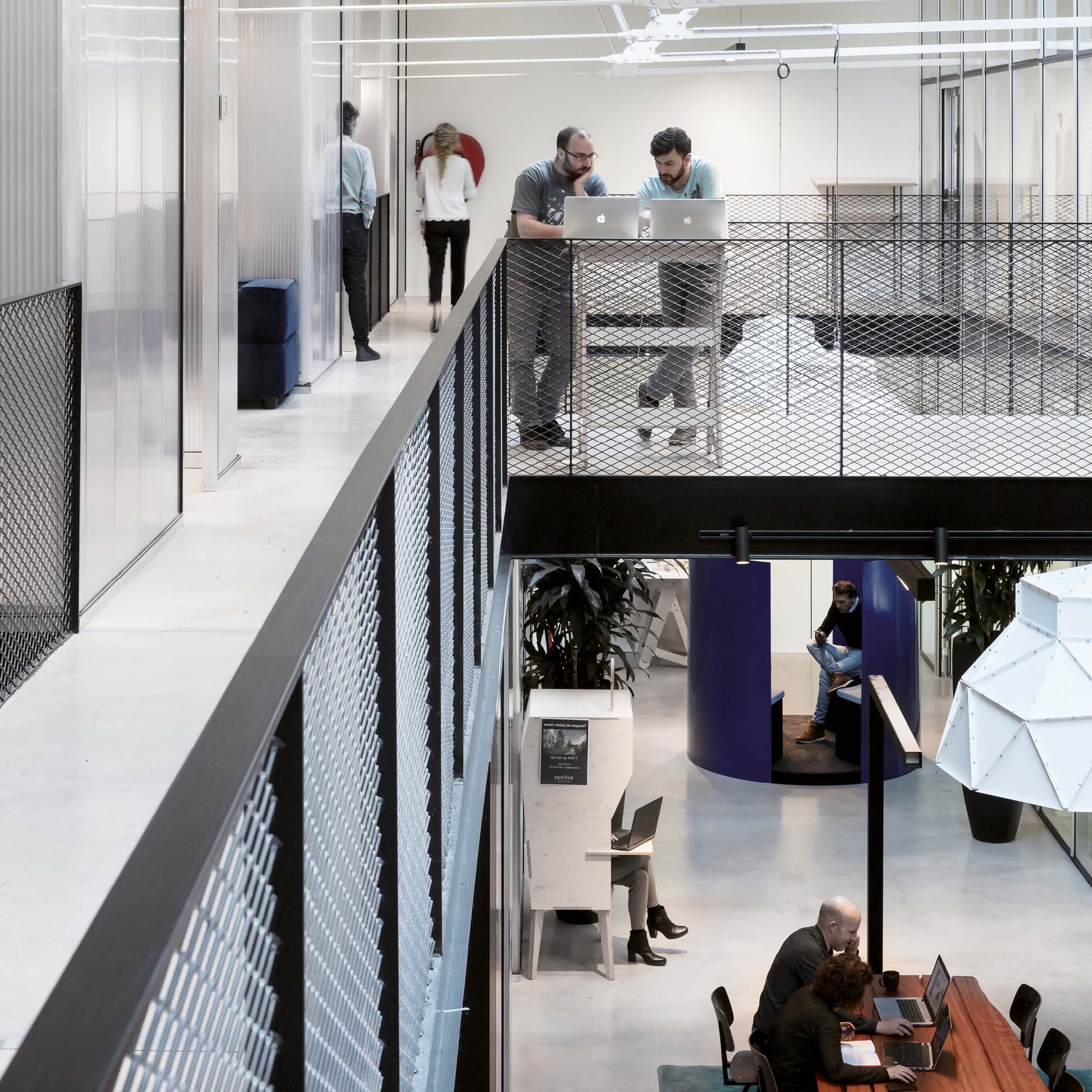 Your living experience is our concern
Welcome home
We want to create a "home" for truly everyone in our Revive projects. And no, we cannot do it alone. We need to look outside our own boxes for this. Regular consultation and close cooperation with urban services, neighbourhood associations and so on are therefore sacred to us. Revive sites aim to connect culture, living and leisure. That's why we don't just look at residential. Local crafts, workplaces and the manufacturing industry play an undeniable role in the feeling of home. So, we also give sufficient attention to entrepreneurship.
We swear by lower mobility impact
Daily life at your fingertips
The best of both worlds? Revive can do it! We ensure that our projects have an equally green and urban character with minimal mobility impact. That's because our projects are located near the city, railway station or roads. We are not banning the car, just giving it a new role. This is possible because our residents can get around on foot and by bike. Our designs also encourage soft mobility. They include features like bike parking at ground level, lavish stairs that invite you not to take the lift, and so on. At Revive Nieuwbouwprojecten, we strive to create real low-traffic environments. So, we prefer underground parking for cars, and above-ground parking for bikes. We also encourage the use of shared cars, and electric charging stations prepare every neighbourhood for the future. Read more about our sustainable overall approach here.
Actively helping to build the future
Sustainable development goals in practice
Our new-build projects must be 100% future-proof, a promise we take very seriously! Firstly, we only do sustainable urban development. We never take over green space for parcelling. Think of it as a reverse concrete stopper, green conservation. Revive's priority is to add green neighbourhoods and not take away space. To be carbon neutral by 2025. Right from the start, we have traded off as much CO2 as possible for renewable energy and smart technology. For example, we create residential neighbourhoods that are predominantly self-sufficient by self-generating energy for heat pumps with solar panels, and we store that energy in our own microgrid. Did you know that we also purify local rainwater into drinking water? These are just a few of our initiatives. Want the icing on the cake? These initiatives reduce energy and transport costs and increase the value of your home. Benefits for you, your environment and your wallet. You can read more about our sustainable transformation here.