Luxury living in the heart of Ghent
Ask any local: green, spacious and easily accessible living. it was an all-but-extinct living concept in the centre of Ghent. Until WATT, because on a 1.1-hectare inner-city area, between the Nieuwewandeling and Coupure, this elegant mixture of living and working opportunities came to life: WATT. Revive and Canal Properties teamed up to transform the old Elektrion site into a work of architectural art with a public garden measuring 2,000 sqm. WATT TF? That's right, 2,000 sqm.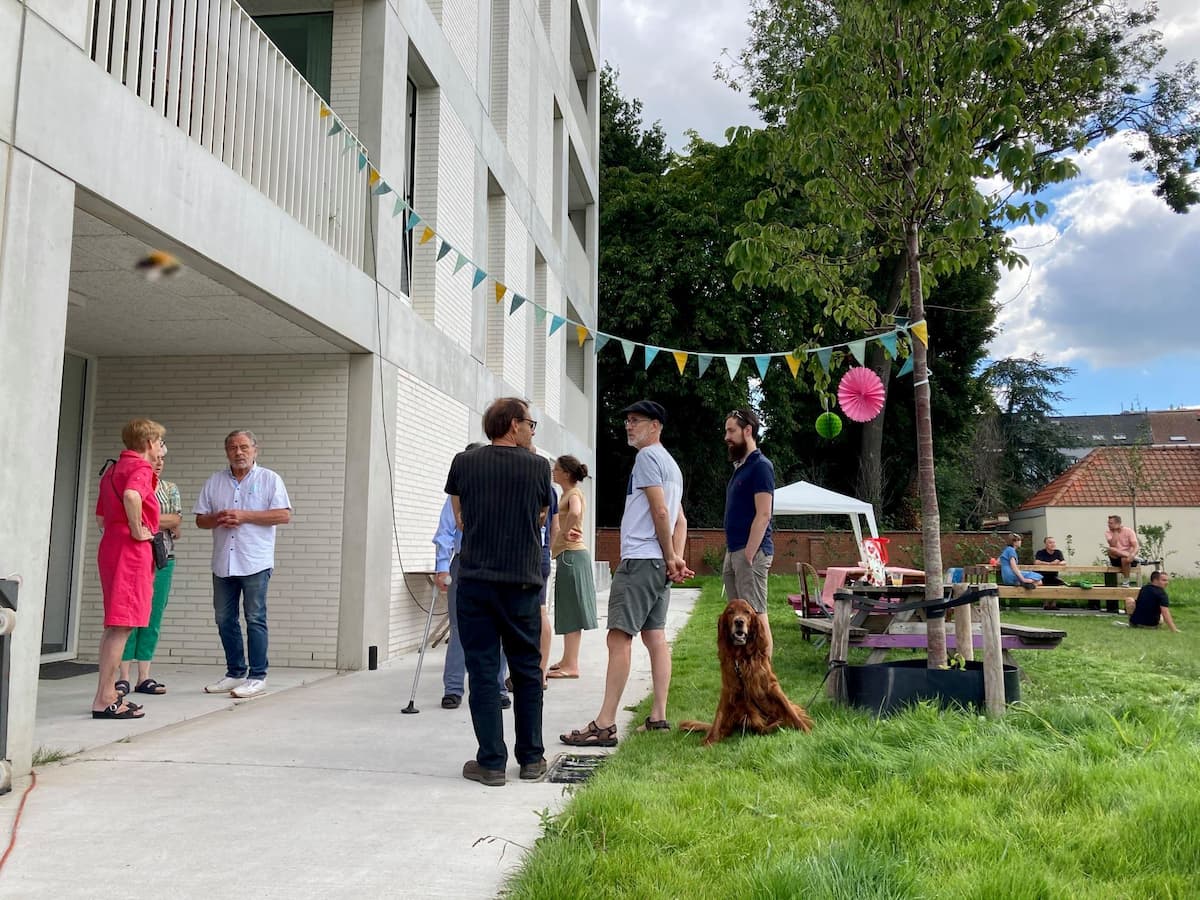 Focus on quality of living
Taking life and living to the next level, you can notice it wherever you look at the WATT site. With its courtyard garden of 2,000 m² and a play area for children, WATT pampers young and old alike. The YAW – You Are Welcome, the call sign of our common area – creates even more indoor space that can be used freely by the residents. Seeing as green plays a leading role in WATT, all waste is consciously kept out of sight. An underground waste disposal alley takes care of that. The same applies for vehicles: because all cars are parked underground, the site itself is car-free and naturally safe.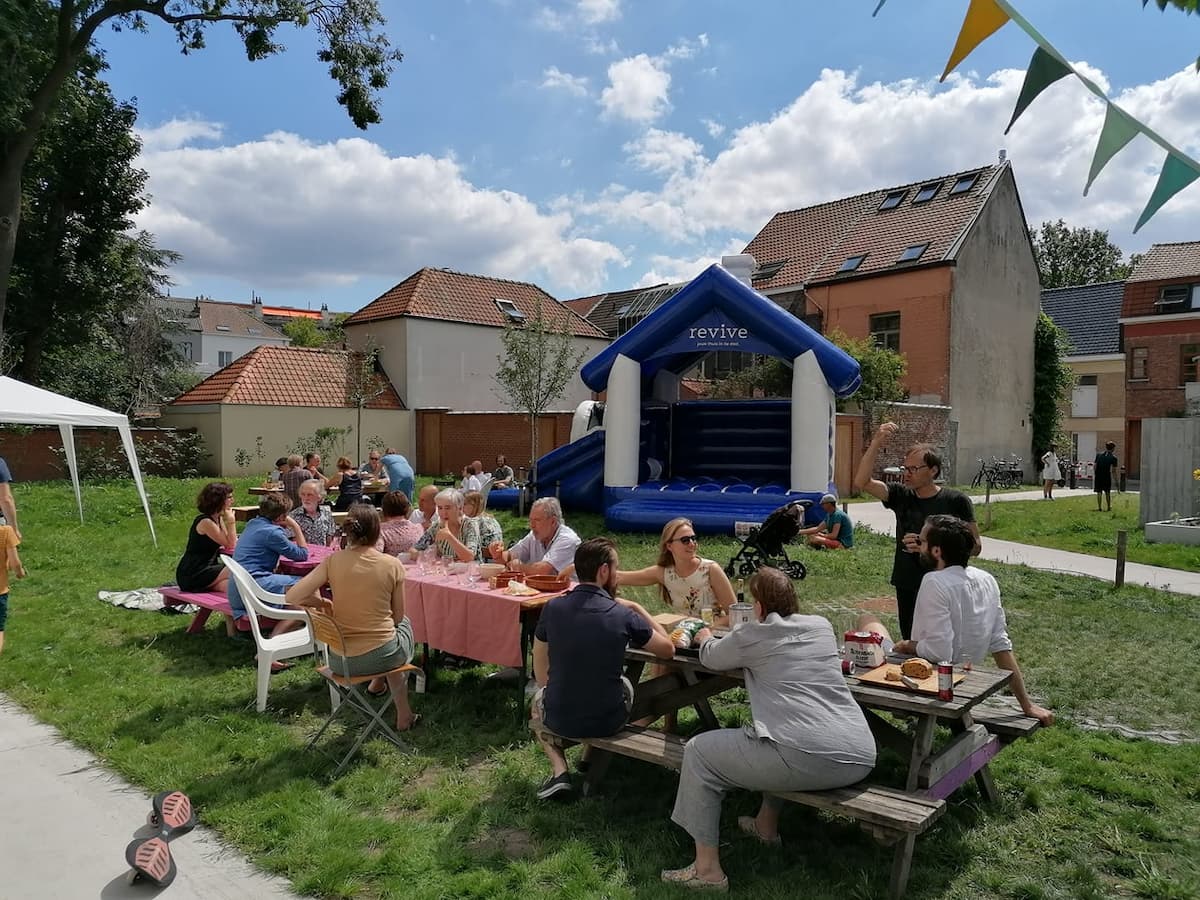 Leading architecture
The distinctive architecture immediately sets the tone in WATT thanks to three innovative Ghent-based architectural agencies: CAAN Architects, Archipl and Kras. All three – each in their own characteristic way – gave a distinctive style to WATT. As with the variation in designs and perspectives, WATT provides answers to varying living requirements.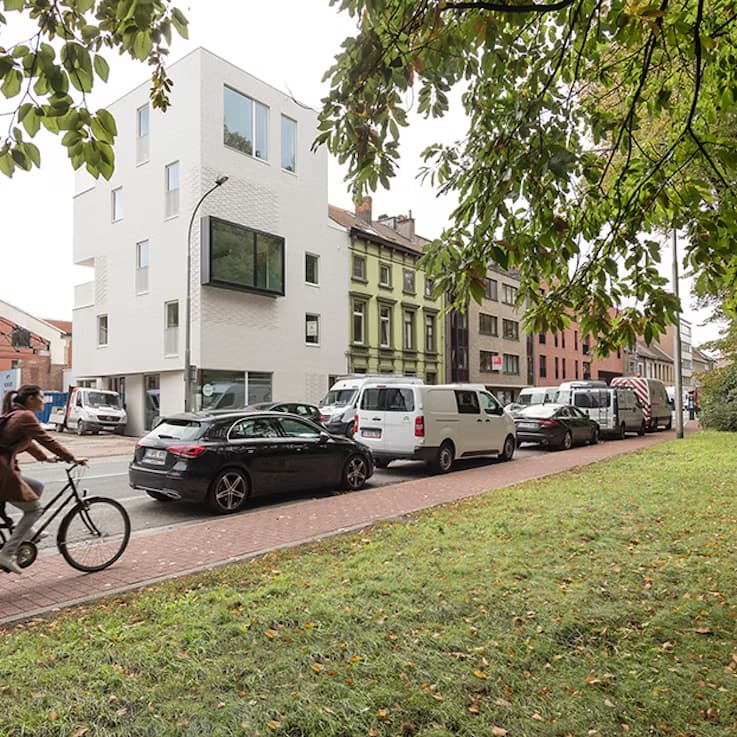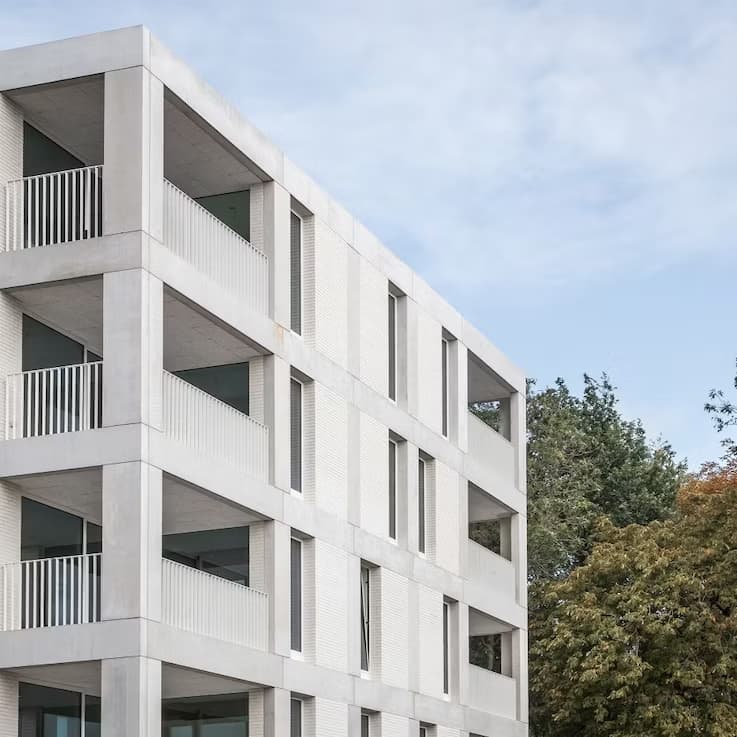 Maximum mobility
The Coupure district in Ghent, every local knows it. It's famous for its status, beautiful surroundings and easy access to Ghent's city centre. Every one of these factors also apply for WATT. Because near the Coupure and across from the Groene Vallei park, WATT is blessed with a perfect location amongst the green. Want to enjoy the hustle and bustle? A three-minute bike ride takes you to Ghent's historic heart.
Intelligent energy solutions
If there is anything that WATT embodies, it has to be the energy for the future, the energy for life. Because in WATT you don't find any fossil fuels, not even natural gas. This is where the map for tomorrow is drawn up, without compromise. Individual heat pumps, floor heating and individual balanced ventilation systems D are all present. The underground parking facility also features electric charging points, so you can always be on your way with a full battery!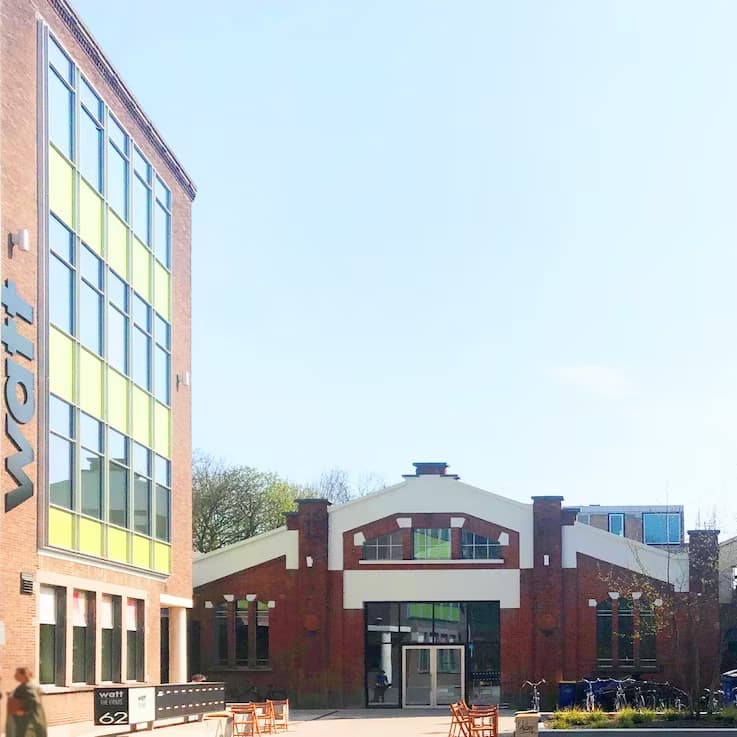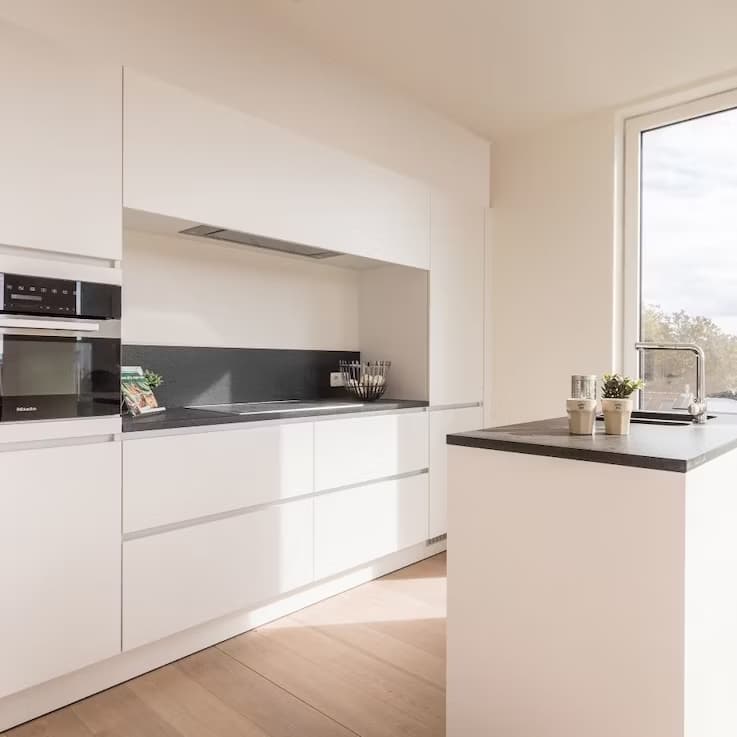 Innovative neighbours
Right next door to the WATT residential area is WATT The Firms, an inspirational business complex and the creative hotspot of Ghent. Here you'll also find the offices of Revive, and there is space for corporate events and original restaurant and catering concepts.