Ray is one of Revive's future projects. The project is located in Jette and will consist of approximately 62 residential units that will be rented out. The plans are currently being drawn up, so we can't give much information yet. Interested? Keep an eye on this page!
The project
The RAY project consists of several buildings with a total of 62 residential units around a collective courtyard of 2800m². The project offers a wide choice of flats, large and small, in a new building or in the renovated industrial heart of the project. RAY also offers some larger "town houses" with 4 bedrooms. Each housing unit has access to collective indoor and outdoor space as well as a spacious private terrace.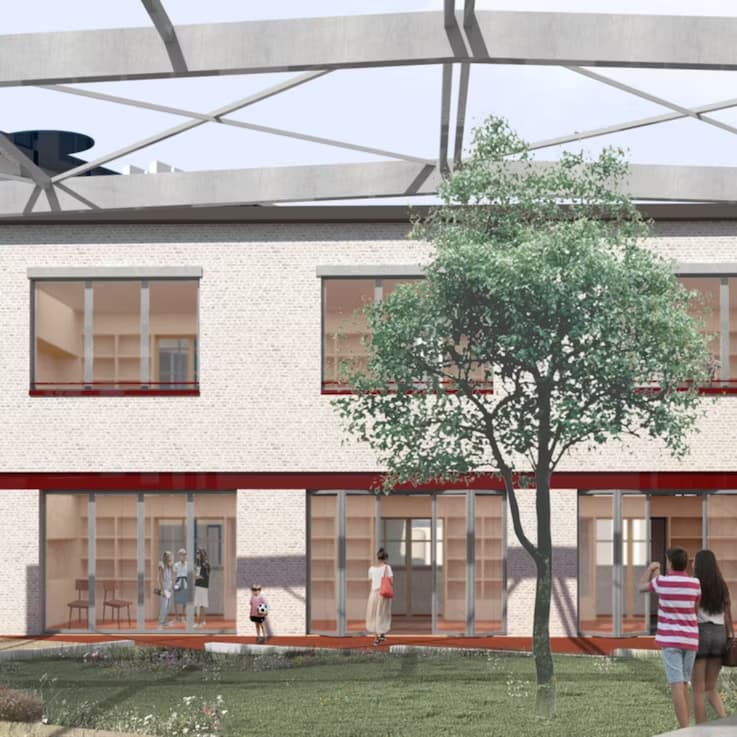 The project is ideally located close to the Simonis and Belgica metro stations and less than 10 minutes' walk from all the amenities in the commercial heart of Jette.