Sustainable living on the Eilandje
Kadox is a sustainable residential project with energy-efficient houses and apartments.The name Kadox refers its location on the Kattendijk dock and in the Cadix district. Amongst the green and yet close to the city centre: the residents of Kadox can enjoy the best of both worlds.
Kadox was officialy finished in 2016.
Reducing energy consumption
Because everything is so close in Kadox, greenhouse gas emissions can also be minimised. Reducing energy consumption starts with the installation of high-grade insulation. Heat loss is kept to an absolute minimum and the buildings' orientation to the sun was also cleverly tackled, offering free added warmth from the sun. The result: high living comfort and a low energy bill. The exterior of the buildings is equally environment-conscious, for instance by harvesting rainwater in the green roofs.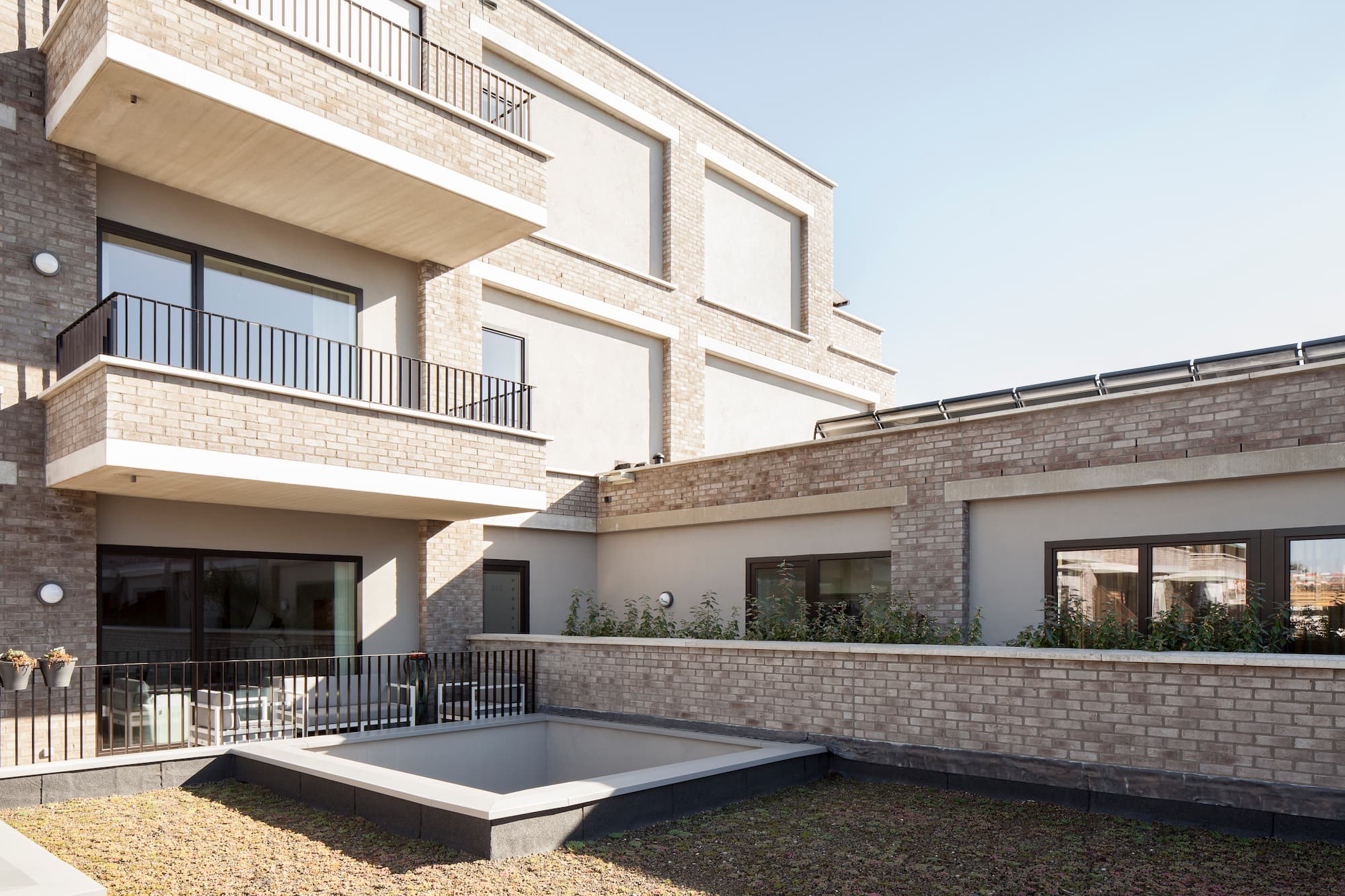 Outstanding location
Kadox is located in a lively, green district in Antwerp. A choice of schools, nurseries, shops, youth organisations, banks, pharmacies, restaurants and cafés, sports facilities, etc., all within cycling or walking distance. Even the central retail district of Antwerp is just a few minutes away.There is heaps to do in and around Kadox. Firstly, there is the MAS museum. The Red Star Line Museum, De Shop and the Royal Ballet of Flanders are further cultural highlights.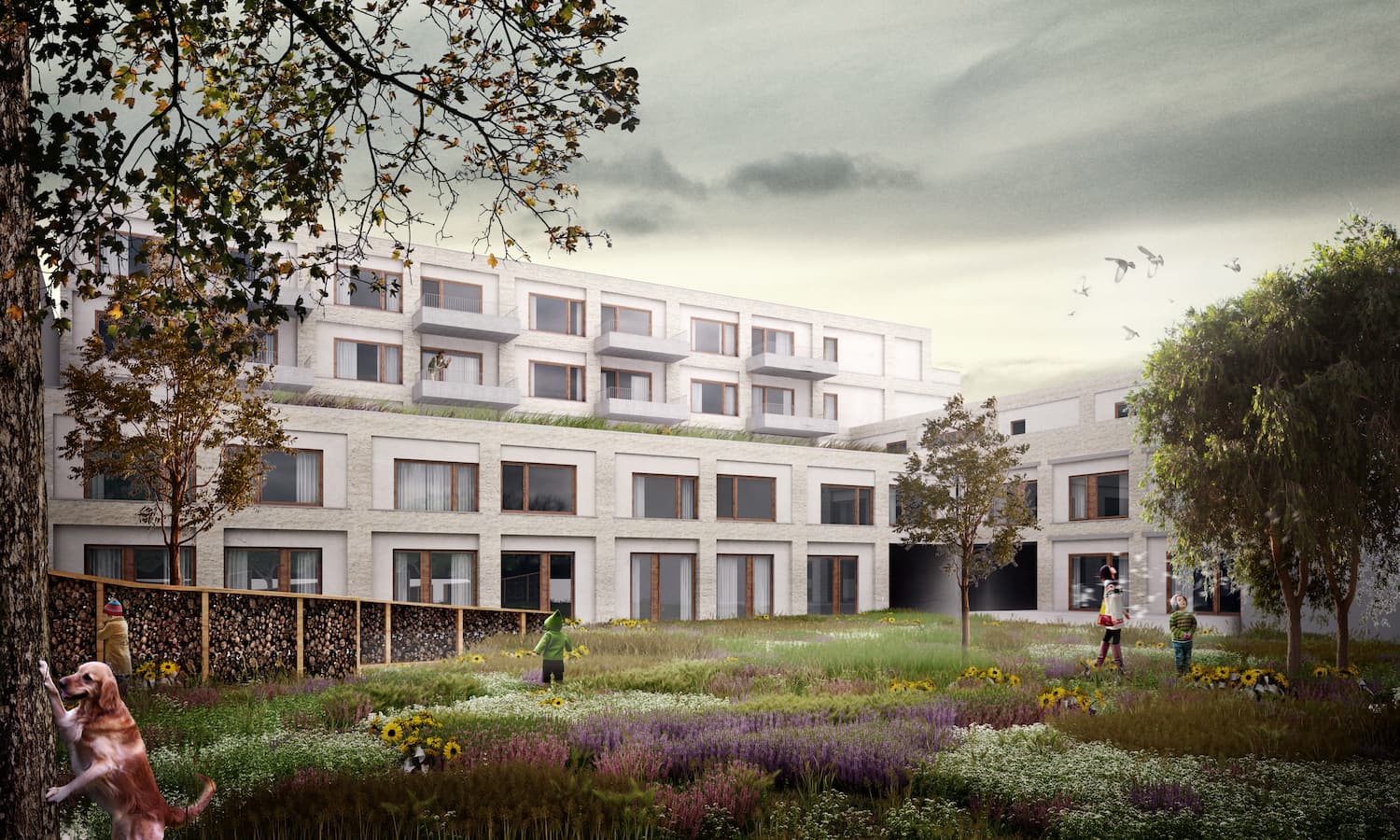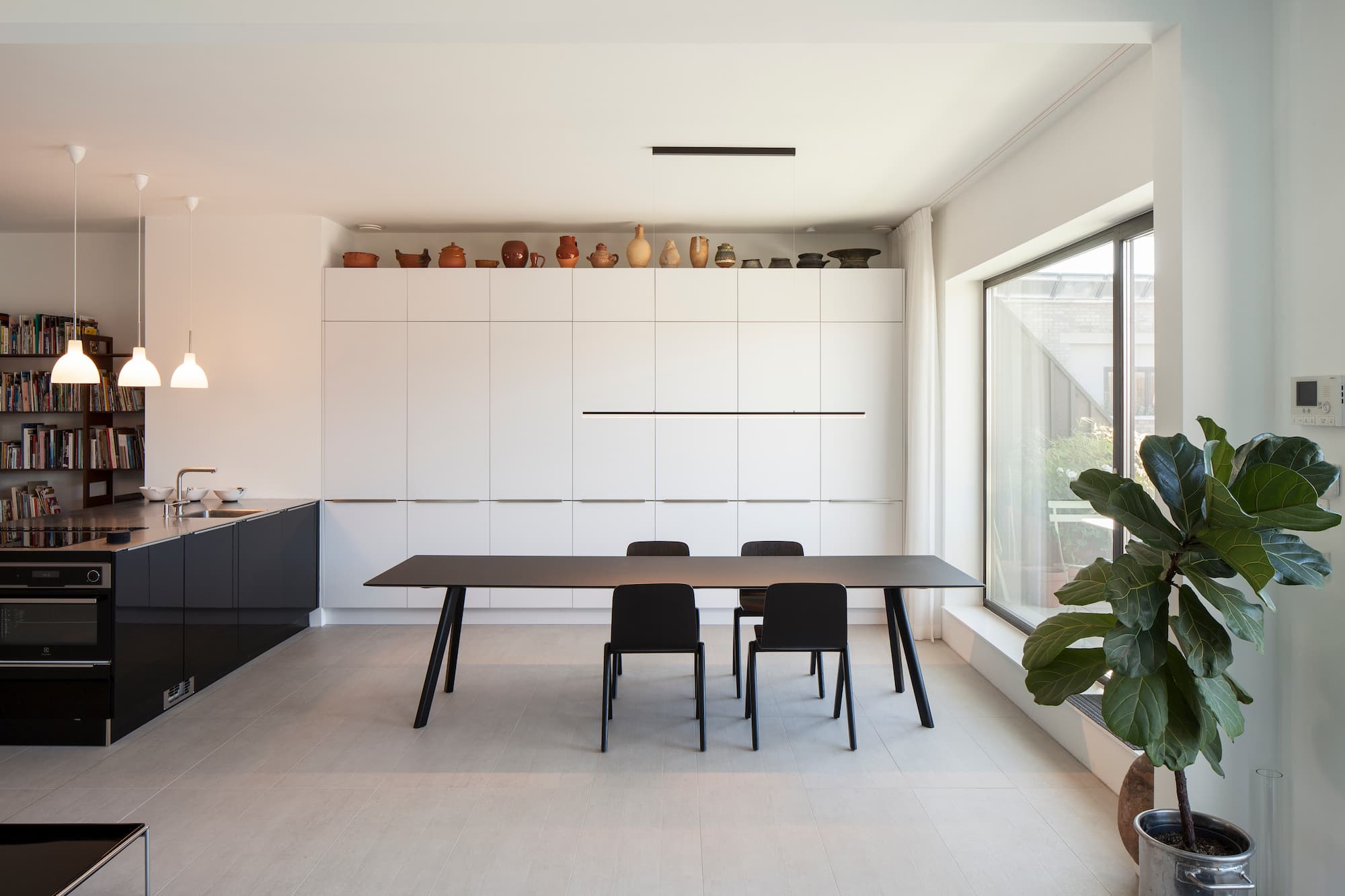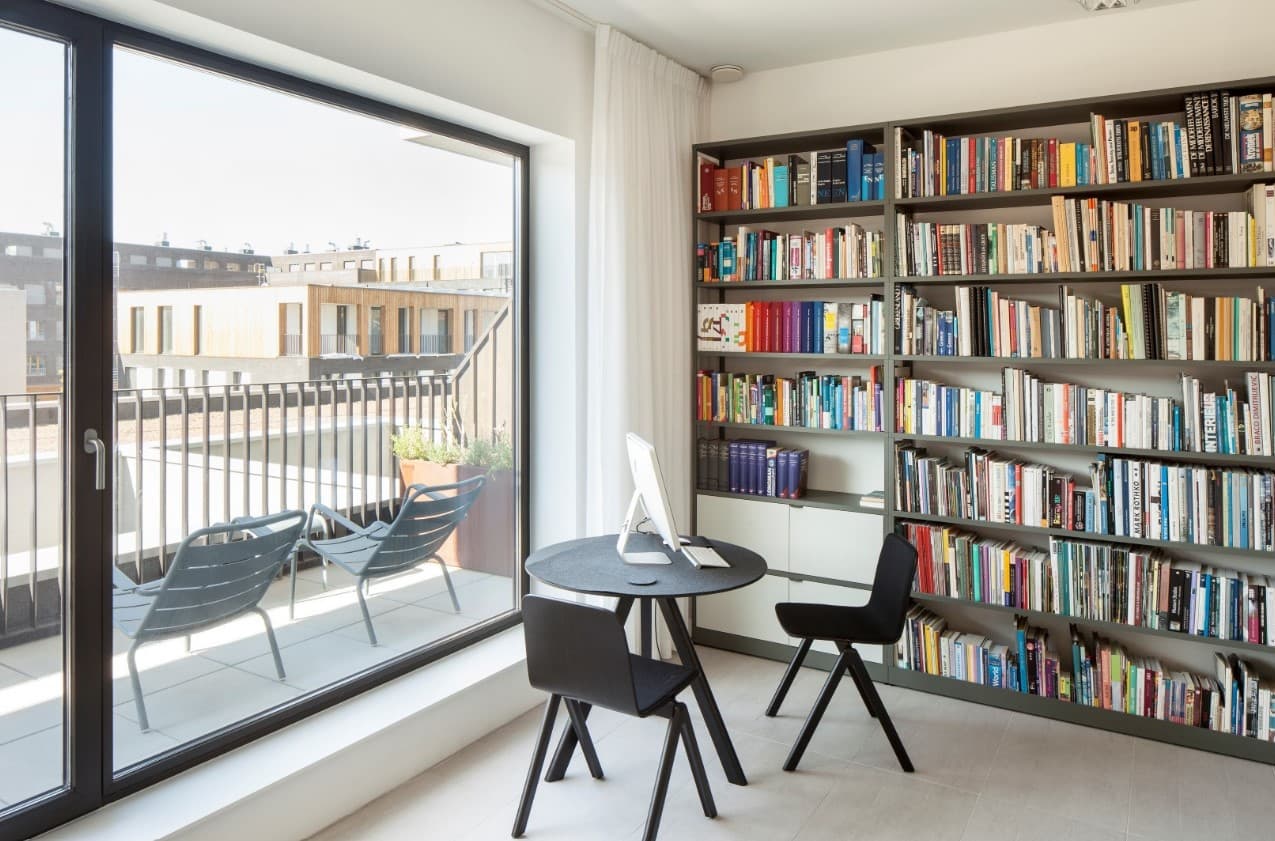 Innovative architecture
The architecture is innovative and everything has been designed to function as an 'intelligent' space. Sustainability is not an end in itself, but a means to an end. There was no blind focus on just the technology, but a focus on finding the most suitable form. The façade is characterised by a contemporary architectural style with brick and rough stucco work, and every residence has its own identity in the rhythmic structure of the building.Architectural agency HUB was selected for Kadox, supported by ABT-Deerns and Bureau Bouwtechniek. Urban Landscape took on the task of designing the landscape architecture and the garden of the common interior space.
Kadox is unfortunately sold out. Still looking for a property in Antwerp? Then be sure to check out our Minerve project in Edegem!