Living in Brussels
Faubourg is one of Revive's future projects. The project is located in Schaarbeek and will consist of around 38 units that will be leased. The plans are currently being drawn up, so we have very little information at this time. Interested? Be sure to keep an eye on this page!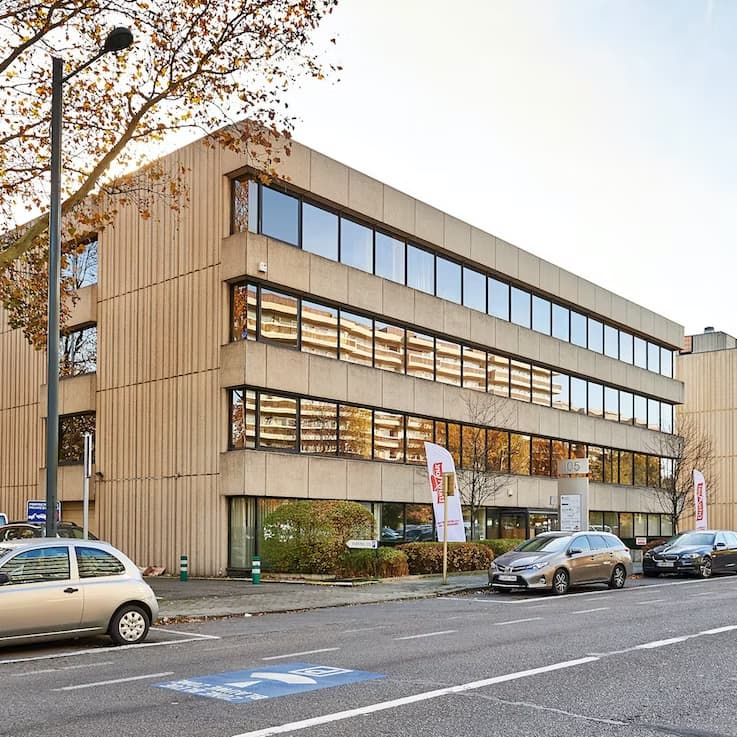 The project
Faubourg is a renovation and expansion of an existing office building into a residential complex, and will consist of +/- 38 residential units to rent according to the Hejme concept. Faubourg will be a balanced mix of large and small units, some of which are intended for co-living. The future residents will share a number of common areas, including a collective garden, a multi-purpose room with an adjoining roof terrace and a laundry room. In addition to sufficient underground parking space, there will also be a spacious, secure bicycle shed.
The location
Faubourg is located in Schaarbeek, in a strategic location along one of the main access points to Brussels. The important arterial roads to and from Brussels are easily accessible, and public transport is also within walking distance. The district in which it is located is the Reyers neighbourhood, a place in full transition. Faubourg is located along a future linear park, which forms a buffer with the E40 city boulevard.