The green artery through Gentbrugge
Eight years after former steel wire factory Treillarmé closed its doors, Revive acquired the site. The ground was completely remediated and Revive's first residential became reality.With Den Draad, Revive wanted to push the boundaries of sustainable living through a combination of intelligent architecture, contemporary construction techniques, recycling of demolition materials and a careful selection of sustainable building materials.
Den Draad was officialy finished in 2015.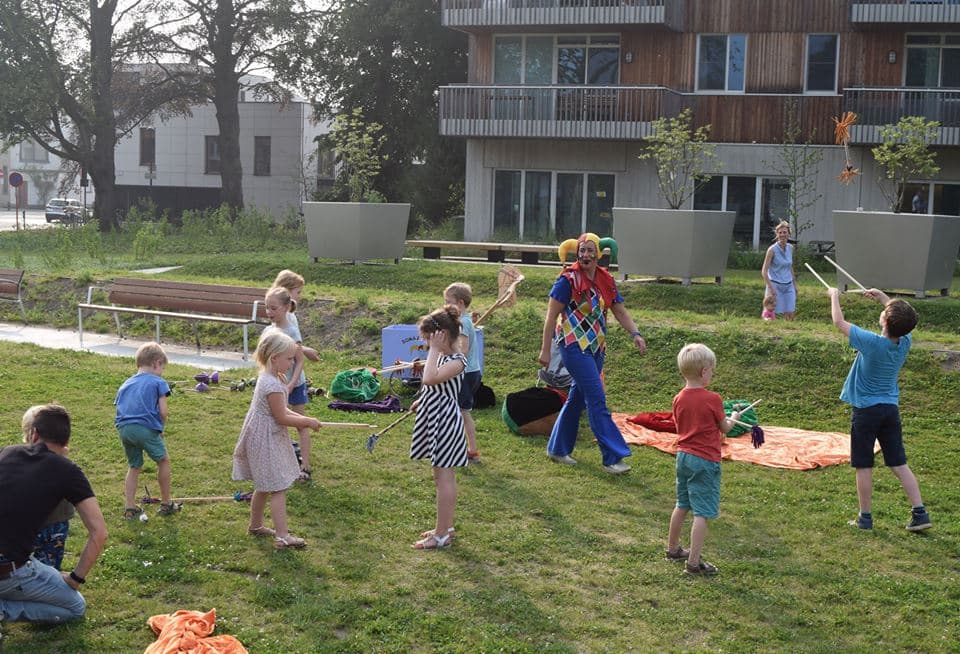 A lively community
Den Draad was officialy finished in 2015 and we are still proud of what we created. Yes we still love the architecture and greenery, but what we are most delighted about is the thriving community. 
"I have a park at my doorstep as well as one of the most beautiful cities of Belgium within reach."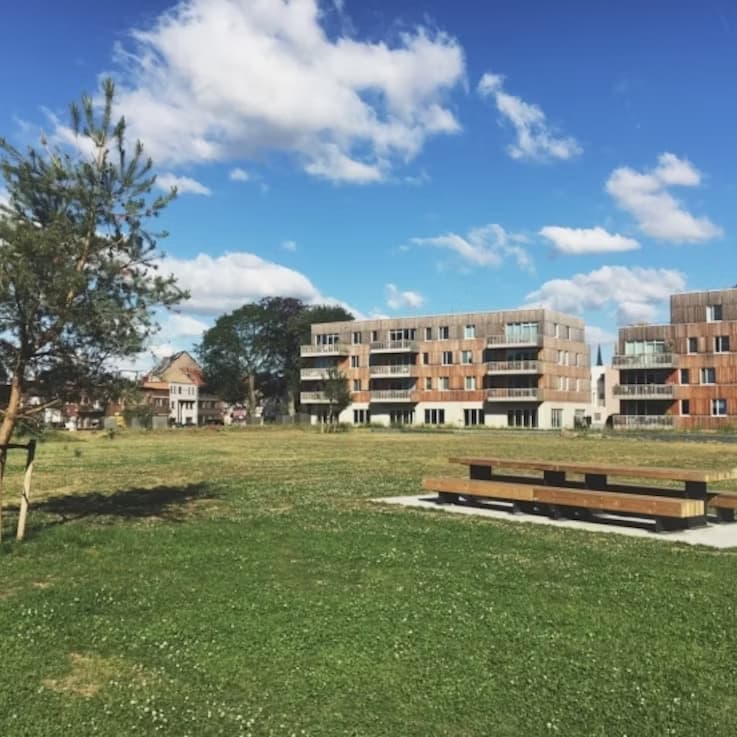 The green zones in our neighbourhoods are not overly demarcated, which would be an obstacle to community living. Private and public spaces intertwine without taking away any of the privacy. This way, we create a spontaneous meeting place for all residents. We have done the same in Den Draad. The generous public space and common green areas offer great added value for children and adults alike. Everyone can enjoy the on-site playground equipment and picnic benches. Right next to Den Draad you will find the Victoria Regia park, which was recently commissioned by the city of Ghent.
Cohesion between different architects
Several leading architectural agencies went to work on the design of Den Draad. BURO II & ARCHI+I, together with HUB, was responsible for the architecture and interior design for the first phase. In the second phase of construction, they were assisted by CAAN Architects, DENC!-Studio and Weysen & De Baere architects. Two of the homes were designed by architectural agency Cameleon.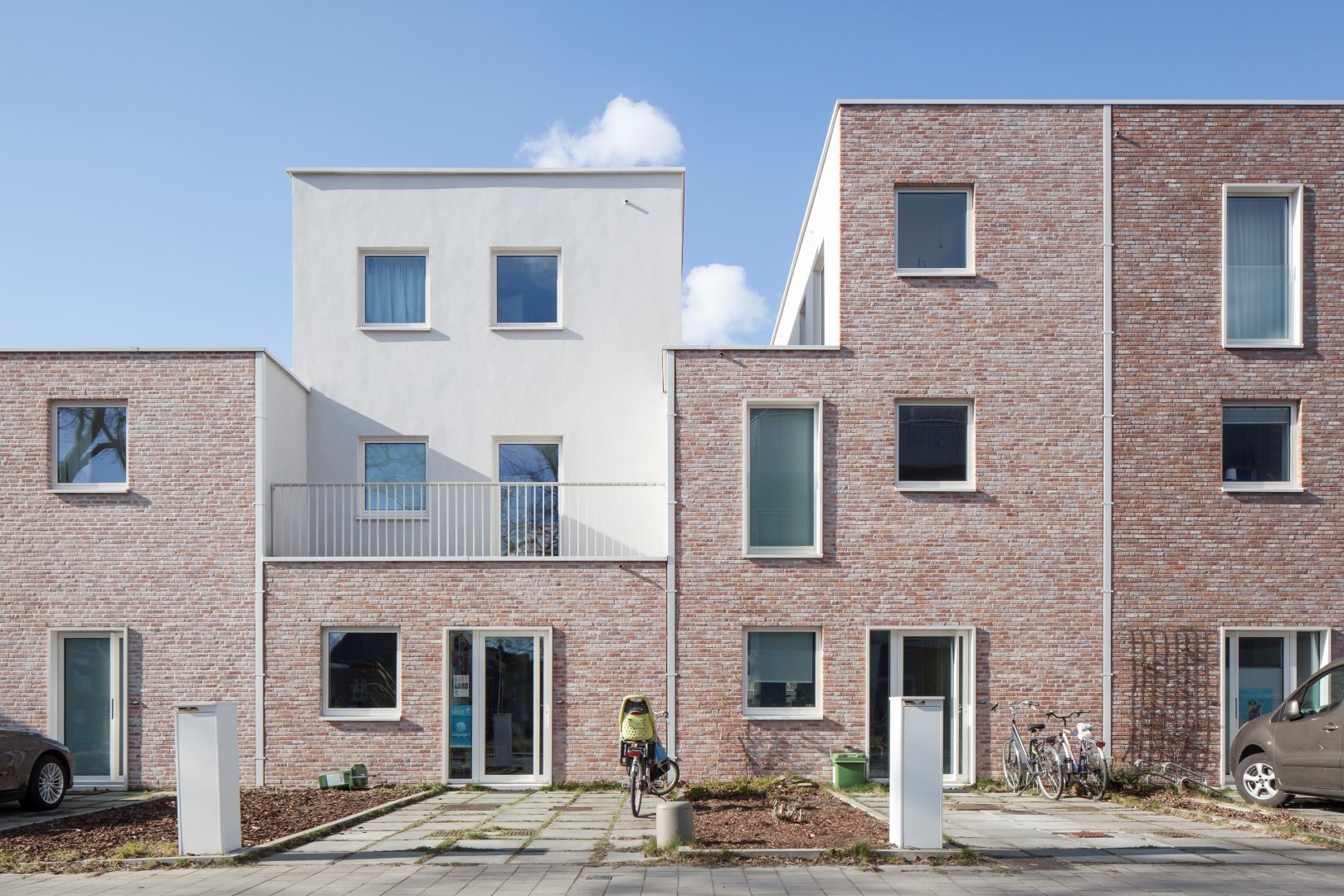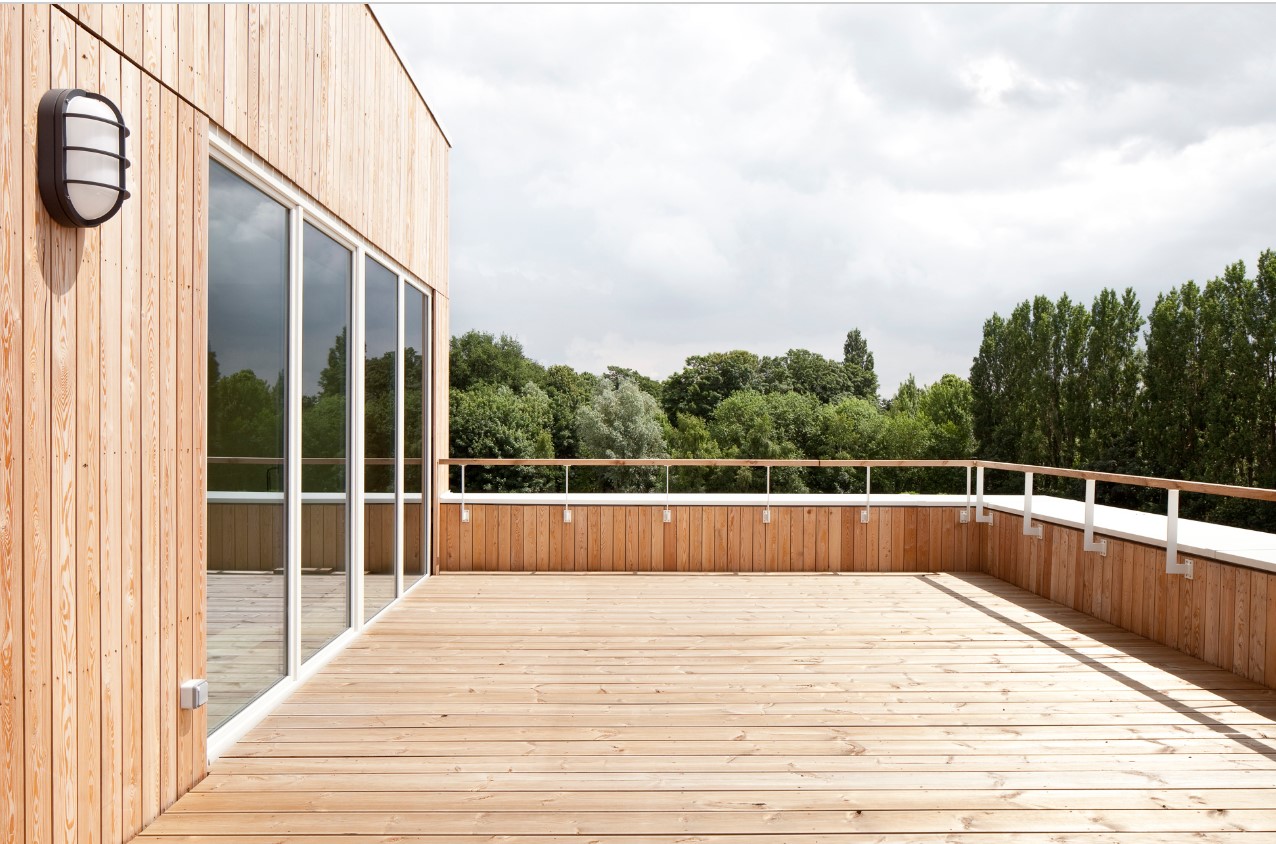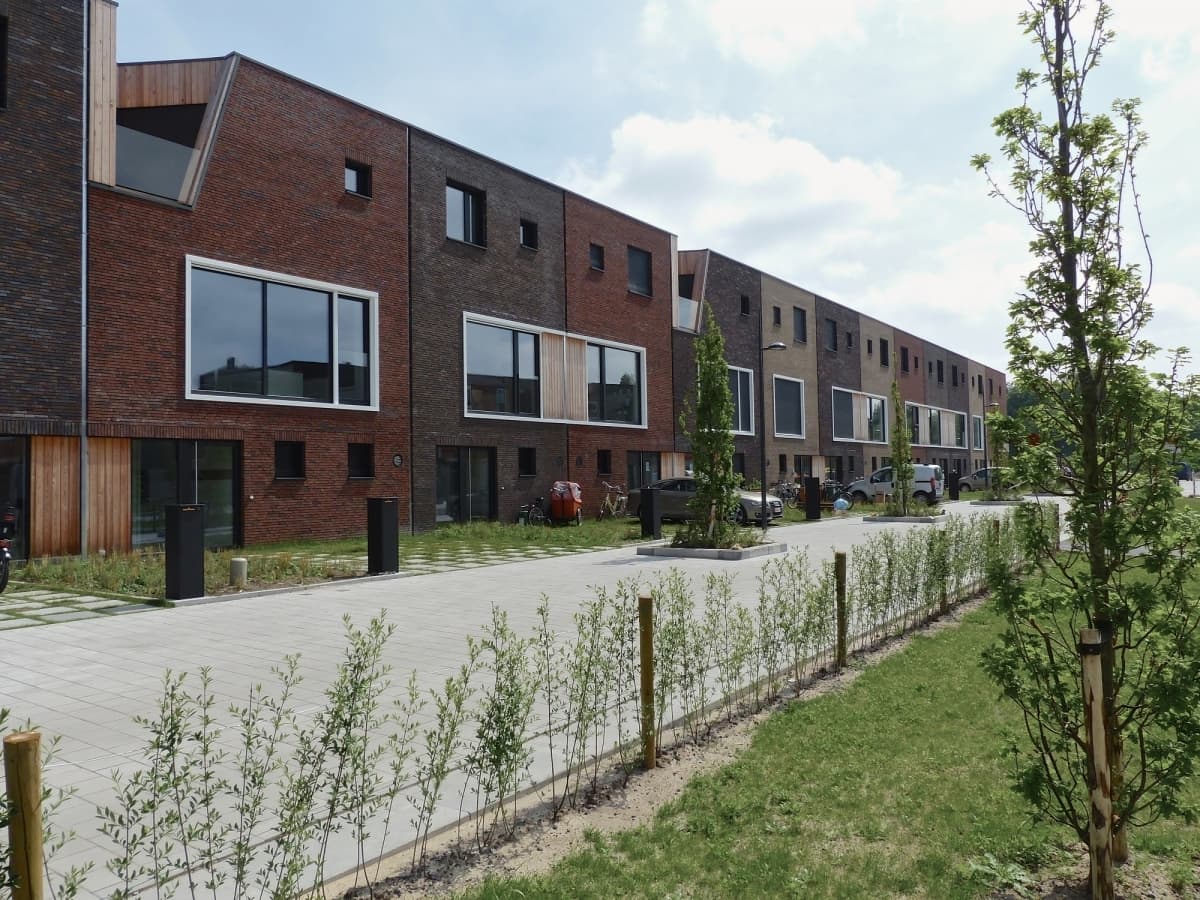 Did you know
Revive's previous home base was right here in Den Draad? Revive started in 2009, first in shipping containers and on to a beautiful office building in 2013. We have come a long way since then and continue to grow and expand. You can now find us at our new business centre WATT The Firms.