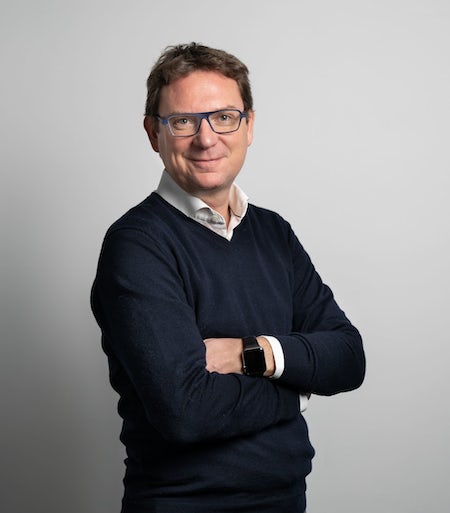 Nicolas Bearelle
FOUNDER & EXECUTIVE CHAIRMAN
No YOLO without PURPOSE! Live your life to the full and have meaning. Realise your dreams and make a better world for everyone. Yes we DO!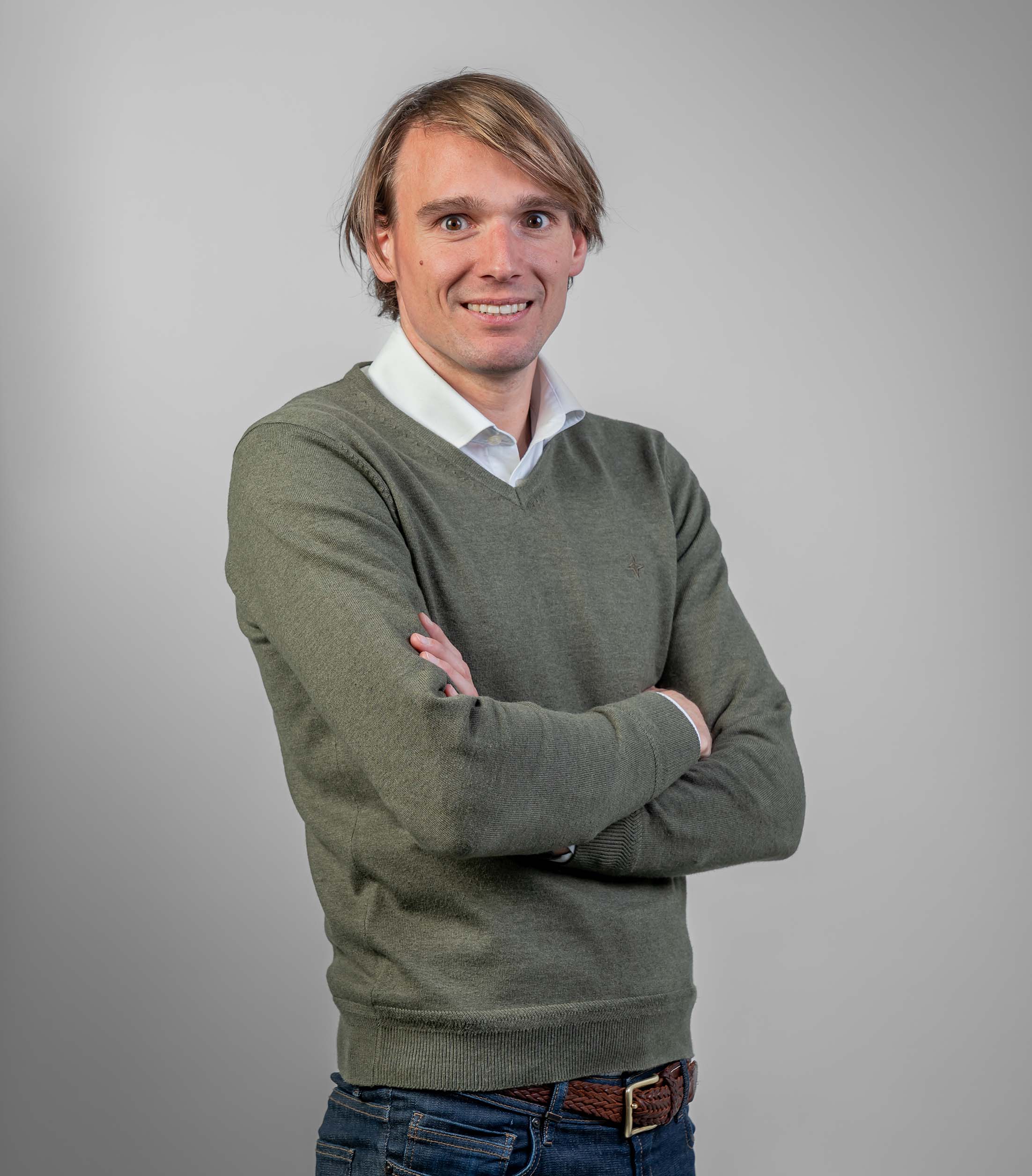 Alexandre Huyghe
CHIEF EXECUTIVE OFFICER
Innovation lover, fix-it-all and all-round sports enthusiast. Always looking for harmony between the basic economic principles and modern-day challenges in urban development, and perhaps wanting to be a bit of an Einstein in the process.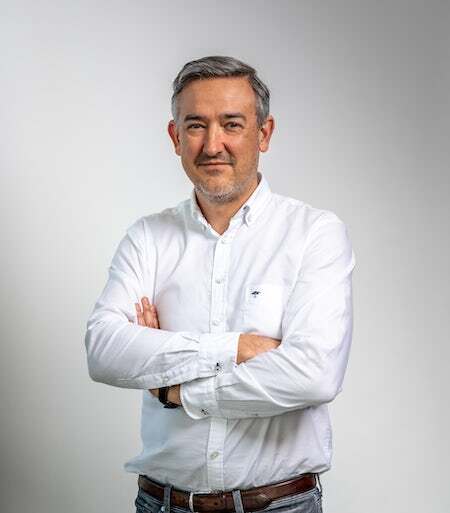 Stijn Lannoo
CHIEF FINANCE OFFICER
Revive Finance Dude from day one. Whatever the sport, I love it! Tennis, running, skiing, I can appreciate it all. Especially if I can do it with friends or with my two fantastic boys. A good glass of wine, stretched out on the couch with the beat of the music reverberating off the walls; to me that's life at its best!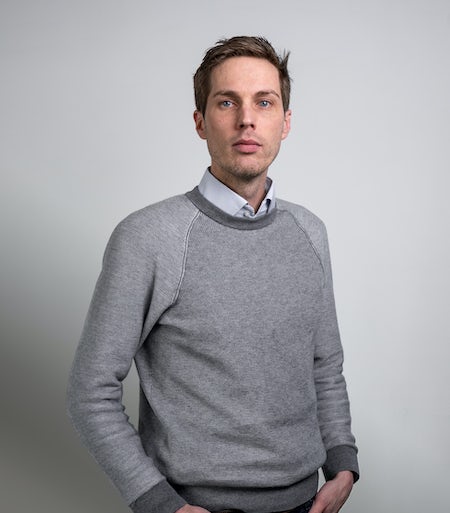 Steven Rosseel
CHIEF OPERATING OFFICER
Sports-minded project developer with a bone-dry sense of humour and an unmistakable talent for devouring meals quickly. Loves the weekend newspaper, sushi and sustainable enterprise.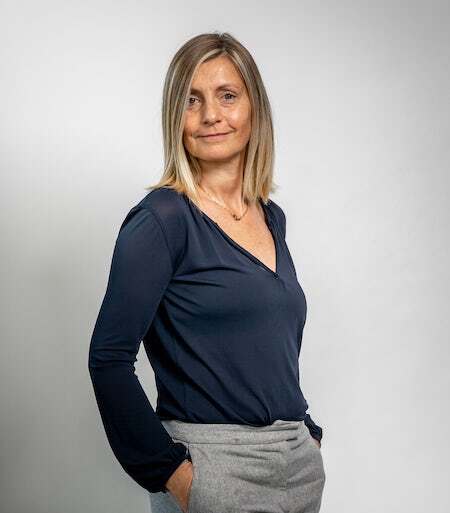 Mieke Vanhuyse
HEARTFUL PEOPLE COACH
Everyone's mum at Revive and founder of Die Speis Girls. Tries to pass lots of witty humour and climate consciousness on to her two beautiful kids.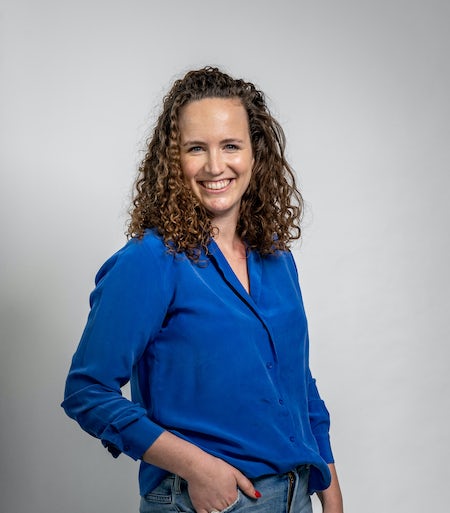 Lisa Verstraete
CHIEF PEOPLE OFFICER
This eternal positivo is a firm believer of the fact that it is always the people who make the difference. Finding people, engaging them and binding them. Always smiling and preferably surrounded by a lot of people, with the sun on her face and a nice glass of wine.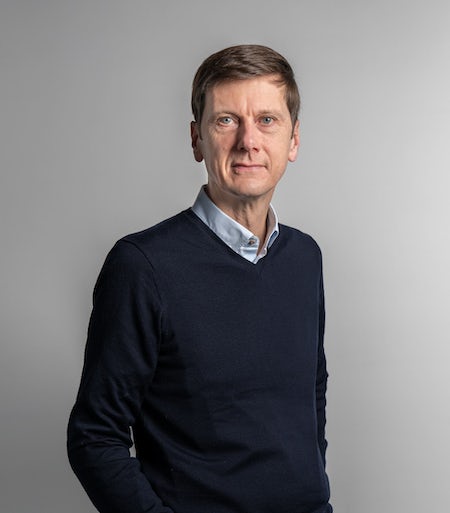 Toon Kympers
CHIEF COMMERCIAL & MARKETING OFFICER
"Leaving the place better than we found it!" After a career as a professional globetrotter, I found a home in a team that does take responsibility and wants to make a difference with respect for future generations.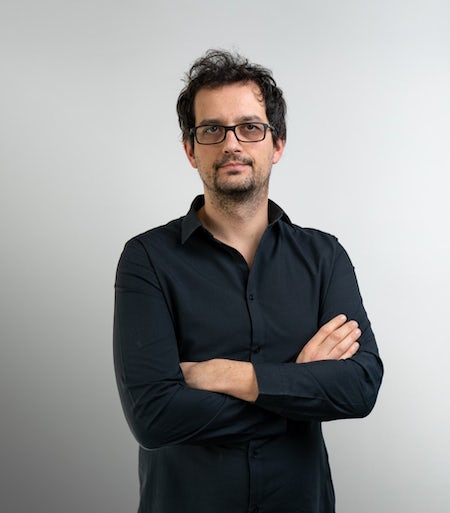 Jeroen Coupé
CHIEF TECHNOLOGY OFFICER
Revive geek with his head in the (virtual) clouds his feet firmly in (virtual) reality. Loves LEAN and often lies awake out of FOMO. Interested in history podcasts, but even more so in a sustainable future for his children.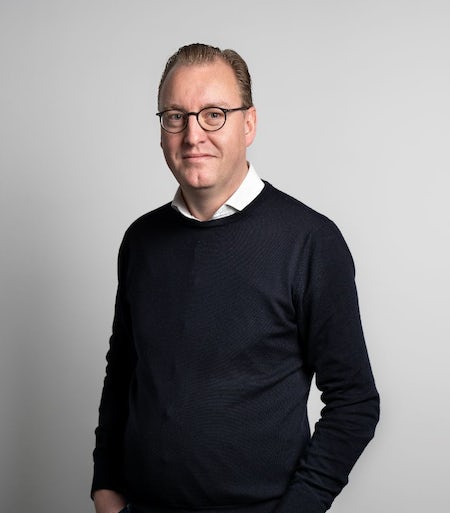 Bart De Zutter
CHIEF LEGAL OFFICER
Legal added-value seeker & family man. Dreams of having a Eames Lounge Chair to sit back in and read. Enjoys a good conversation, sleek contemporary architecture and sexy food.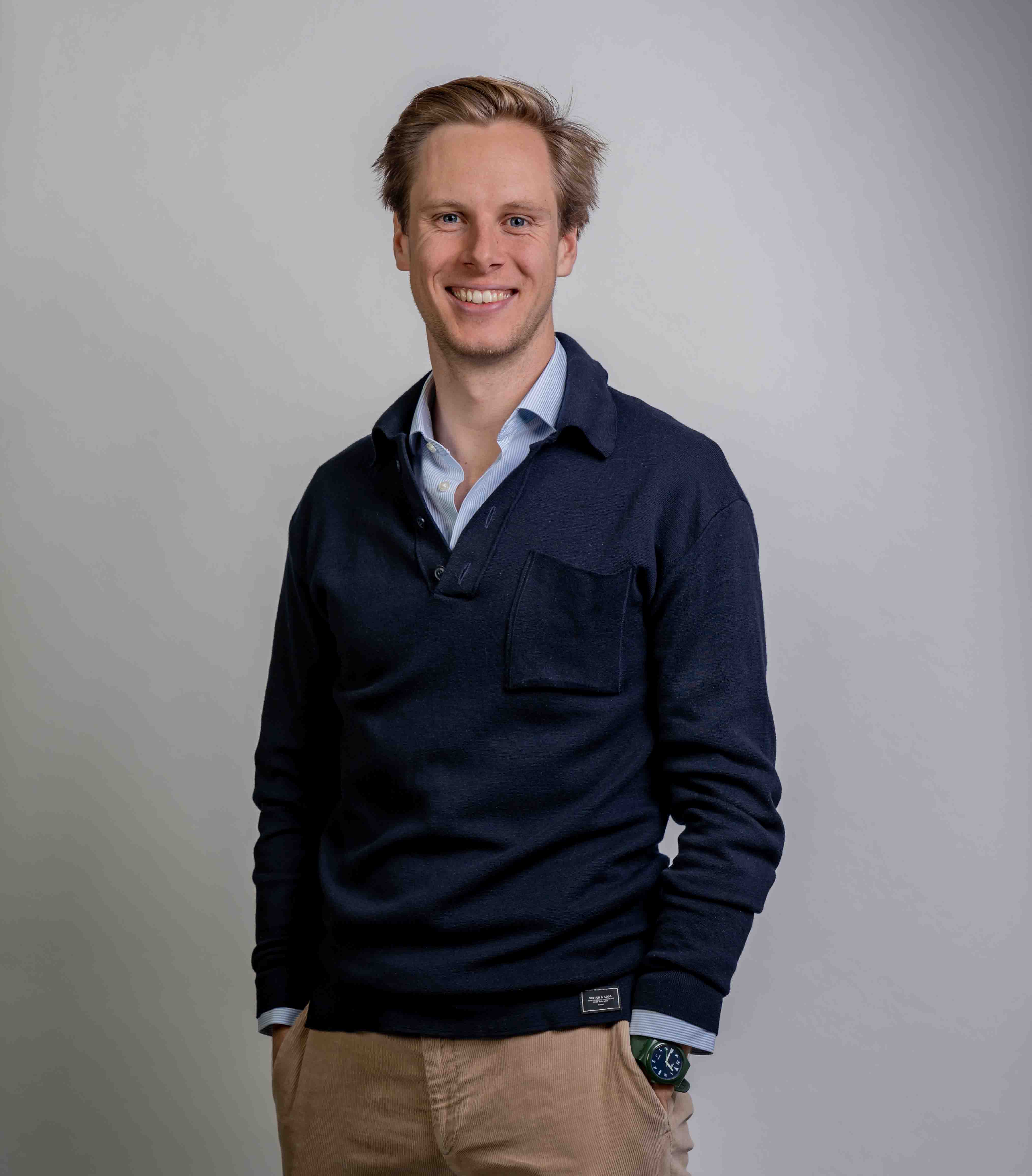 Bernard Mercier
HEAD OF BUSINESS DEVELOPMENT
Urban dweller through the week, nature lover in the weekend. Happiest when playing sports, going for a swim in the sea at sunrise or running at sunset - freedom at its purest. Loves to move things forward and do it as efficiently as possible!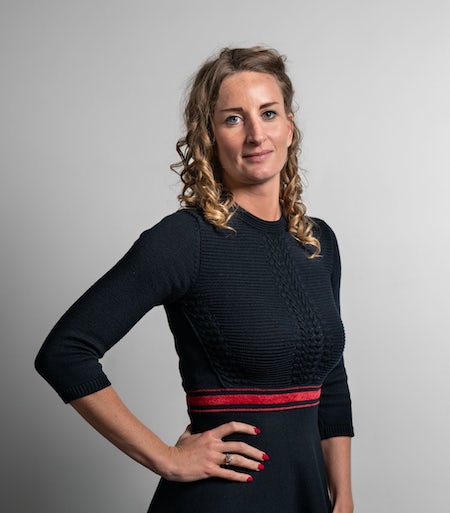 Sara De Baets
SENIOR LEGAL COUNSEL
Former professional athlete, always striving for clear and correct communication, with a systematic and legally oriented mindset. A world explorer and mum whose social presence can't be missed and who can always appreciate a good glass of Gewurz in even better company.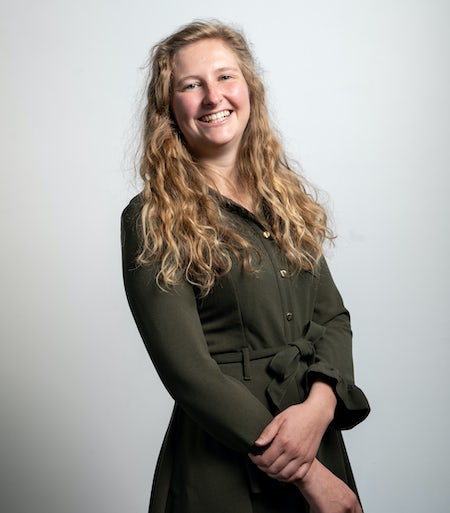 Kato Bruggeman
LEGAL COUNSEL
clear and correct communication, with a systematic and legally oriented mindset. A world explorer and mum whose social presence can't be missed and who can always appreciate a good glass of Gewurz in even better company. Portretten 04 50 Kato Bruggeman LEGAL COUNSEL A barrel full of energy with a healthy angle. Always laughing, unless a hunger pops up. In addition to a passion for travel and horse riding, having a nice dinner, including a good wine, in her top 3. Under the saying "every wise owl was once an owl chick" she does not shy away from a challenge and pursues her dreams.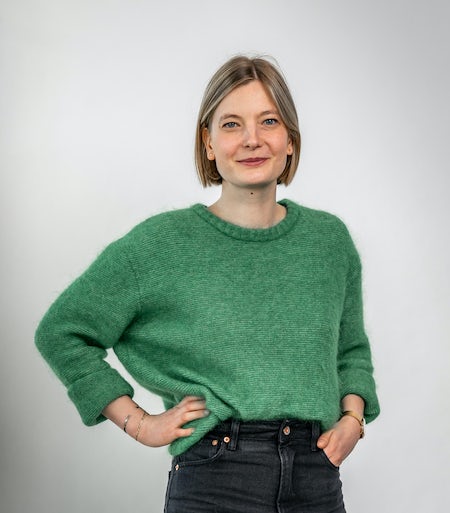 Margot Calle
LEGAL COUNSEL
Convinced citizen of Ghent with a love for city trips, sushi and dotting the i's and crossing the t's. Strives to translate the catchy Revive energy into an effective legal story.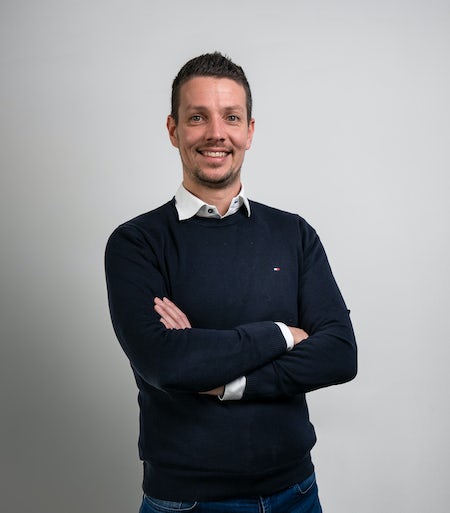 Filip Maes
SENIOR CONSTRUCTION MANAGER
Revive's own Mr Spock, but mainly Construction Manager with a touch of "single-minded wisdom"! Besides that, a lover of sports and life in general and father of two beautiful sons.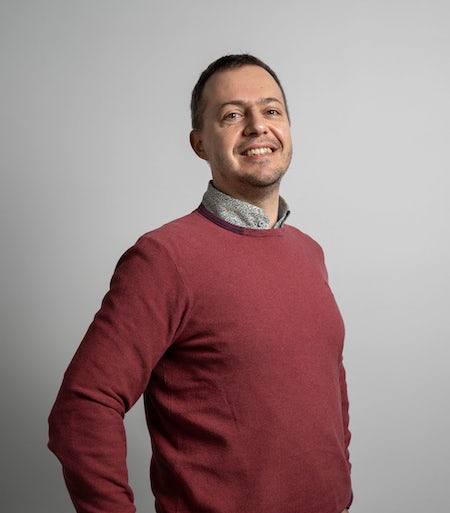 Bart De Vos
SENIOR CONSTRUCTION MANAGER
Construction guy who likes the practical approach. Quiet and calm by nature, but crazy as hell as soon as he gets on his bike!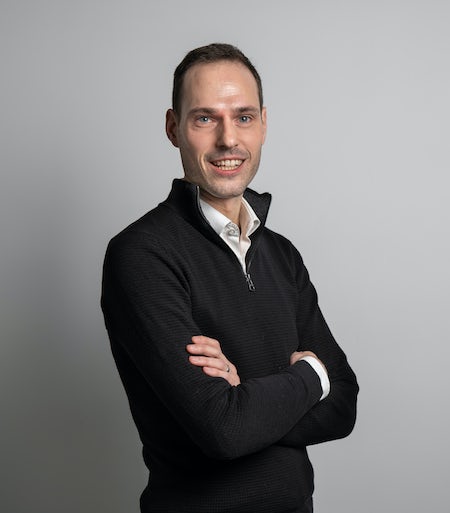 Lander Victor
SENIOR CONSTRUCTION MANAGER
Enthusiastic Construction Manager with his roots in rural 'Bachten de kupe', behind the Yser.Fascinated by the energy dilemma and always in search of pragmatic solutions. Fan of pro cycling, practitioner of the art of drumming and proud papa. Entertaining life motto: let's get the show on the road!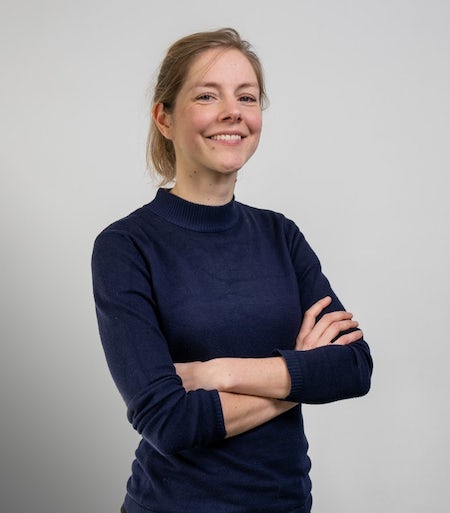 Sofie Daneels
CONSTRUCTION MANAGER
To the point. Likes almost almost everyone. Loves cooking, eating, cycling, reading, music and friendly people.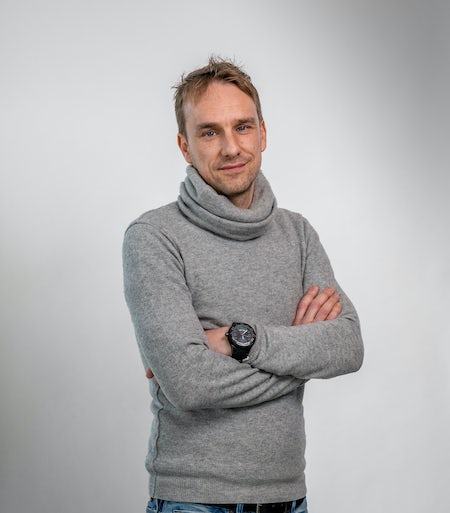 Kevin Sieckelinck
CONSTRUCTION MANAGER
The Revive representative from Malines; with both feet in architecture and eyes on KOMET. A shared vision of building in a progressive and sustainable way brought him to Revive. Enjoys being part of the team, especially when it comes to eating, drinking, laughing and philosophising, but above all enjoys the challenge of the construction industry and being a dad!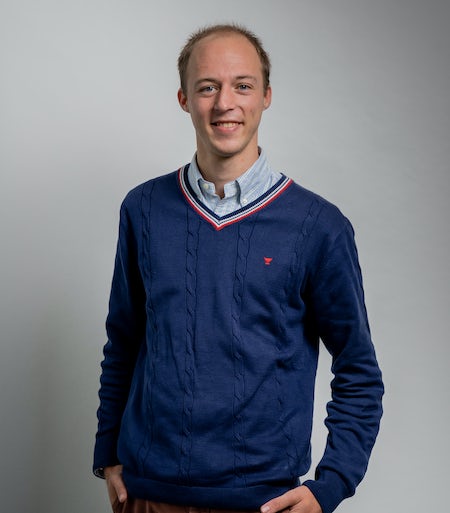 Ludovic Powis
CONSTRUCTION MANAGER
During the week you can find this active Bruxellois in a yard, on his bike or on a hockey pitch and during holidays you can find him somewhere in the mountains where you are more likely to bump into shepherds than trekkers. Since childhood, he has been fascinated by how things are put together. This curiosity led him to the wonderful world of construction.
Tomasz Cyprysiak
CONSTRUCTIONMANAGER - POLAND
First of all, an experienced engineer, looking for new solutions to improve each project and achieve the set goals. Privately, a fan of the local football team, in love with his city and family. He spends his free time on the tennis court and walks in the woods.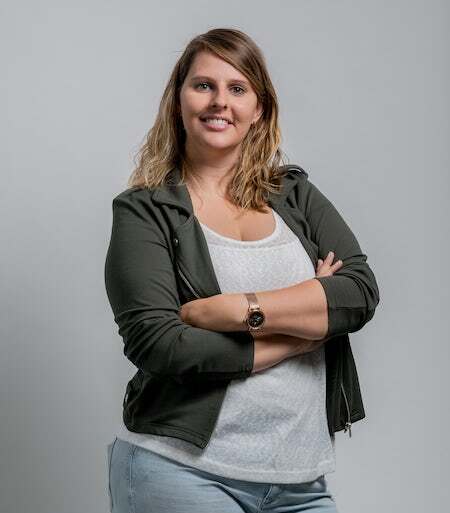 Jana Van Daele
CUSTOMER SUCCESS MANAGER
Originating from the Waasland, but with a little less than Reinaert the fox. Passionate interior architect with a clear vision. Always ready to help and eternally enthusiastic. The interest in cooking is in my blood, just like bying creative. A tasty joke and a "good glass" of red wine is always appreciated.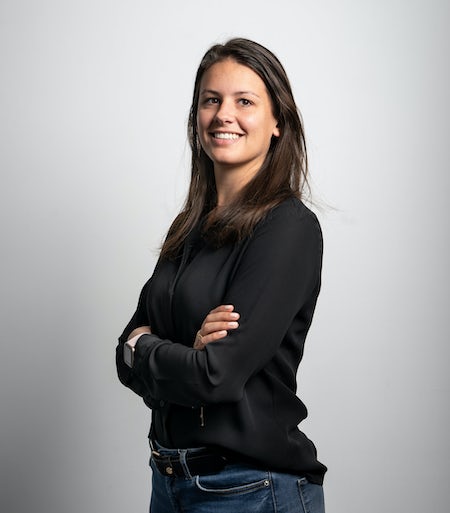 Stephanie Sels
CUSTOMER SUCCESS MANAGER
Antwerp enthusiastic hedonist with a sense of rhythm. Always available for a walk or bike ride in good company, preferably in the Flemish Ardennes. Takes her Antwerp accent with pleasure across the water to 'the parking'.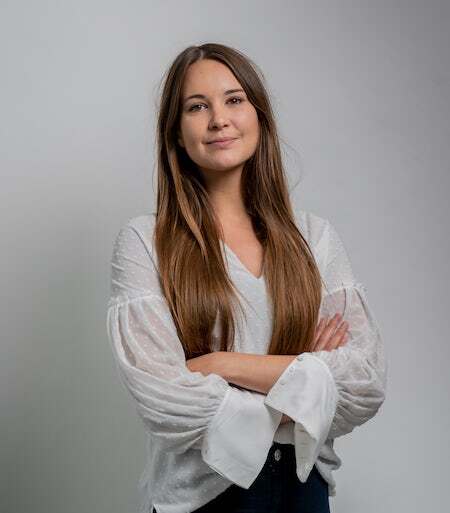 Ann-Sophie Vandeputte
CUSTOMER SUCCESS MANAGER
Make it better, make it last. This Flemish from the Ardennes gets her enthusiasm from impact and happy people, loves positive thinking and inspiring chats. Oh perfect day? Recycled odds and ends, vegan BBQ and Italian red happiness.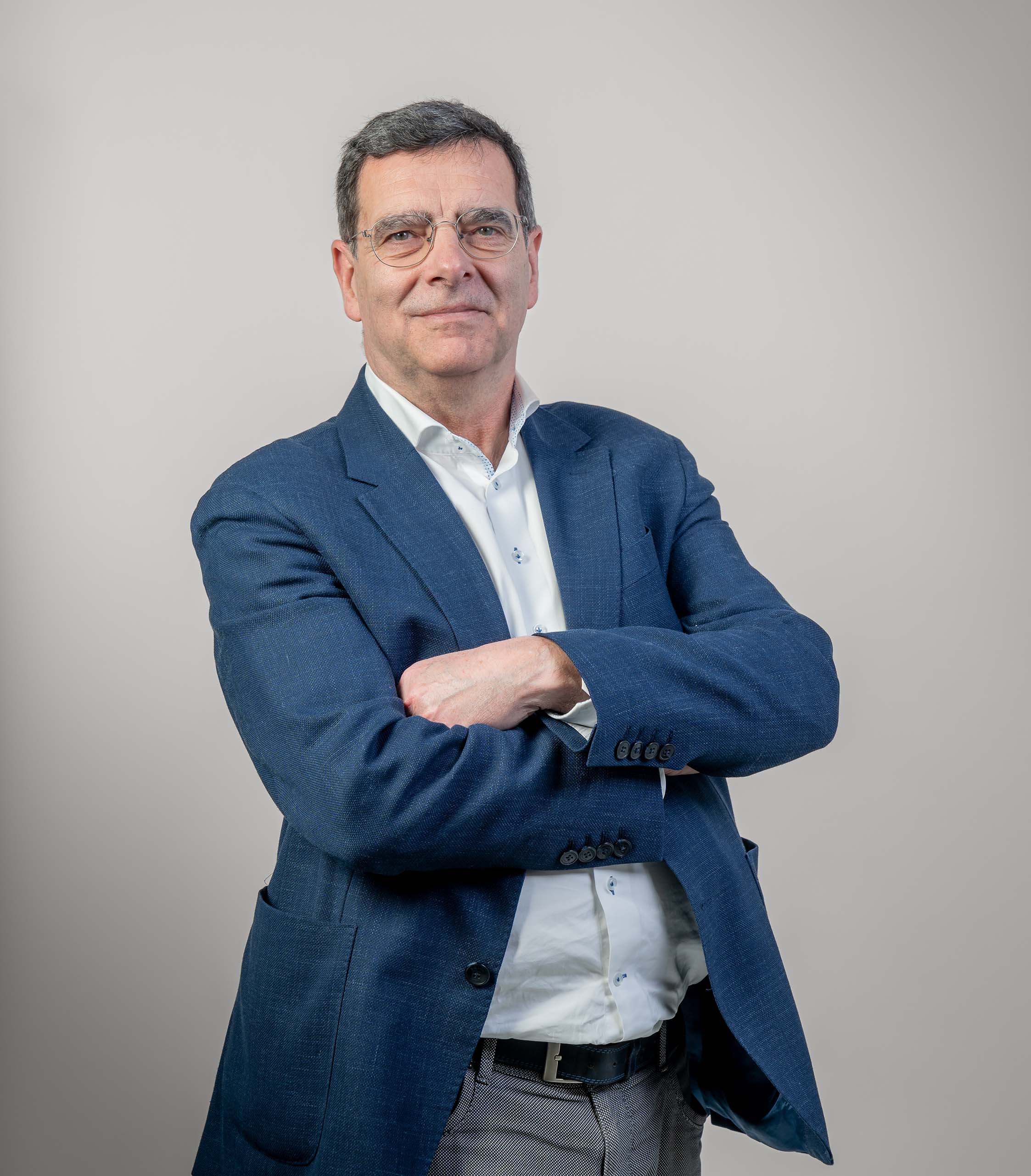 Didier De Vriese
CUSTOMER CARE MANAGER
Make it better, make it last. Has a home base in the Bruges outskirts, but equally appreciates the vibrant city life. Enjoys contributing creatively to create a good flow or out-of-the-box brainstorming. Gets happy with problem-solving for clients and colleagues. Seeks, for work-life balance, the company of soulmates to relax or move around the water, with a special dish and a good wine afterwards.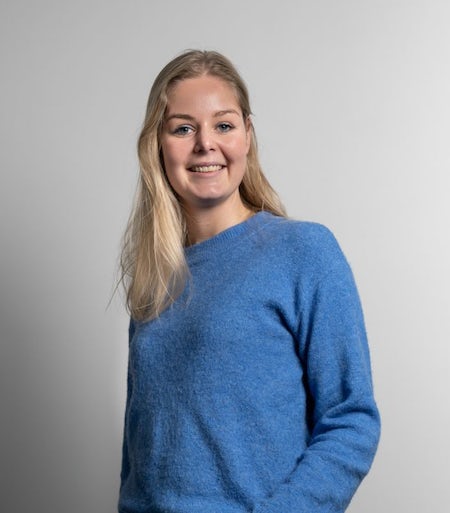 Emilie De Buck
BUSINESS DEVELOPER
A perpetual smile and boundless energy. Convinced believer in 'There's no place like Ghent'.Always up for a good chat with a nice snack. And can't let a day go by without doing a Swedish crossword.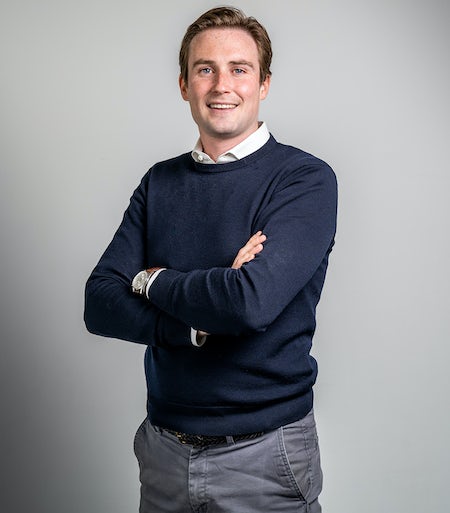 Frédéric Buyssens
BUSINESS DEVELOPER
Cheerful guy with a special interest in architecture, interior design and design. And a keen football supporter, particularly of all the Red Devils abroad. Also someone who loves leisurely meals, preferably shared with friends and family.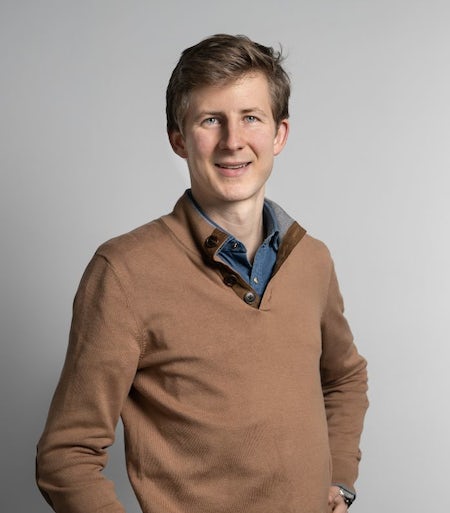 Geoffrey De Hemptinne
PROJECT DEVELOPER
Revive's man from Brussels. Compulsive book buyer, always trying to find the time to read them. Organises lectures on social engagement and leadership. Together with friends has traversed many a mountain range on different continents. Always the man with the map.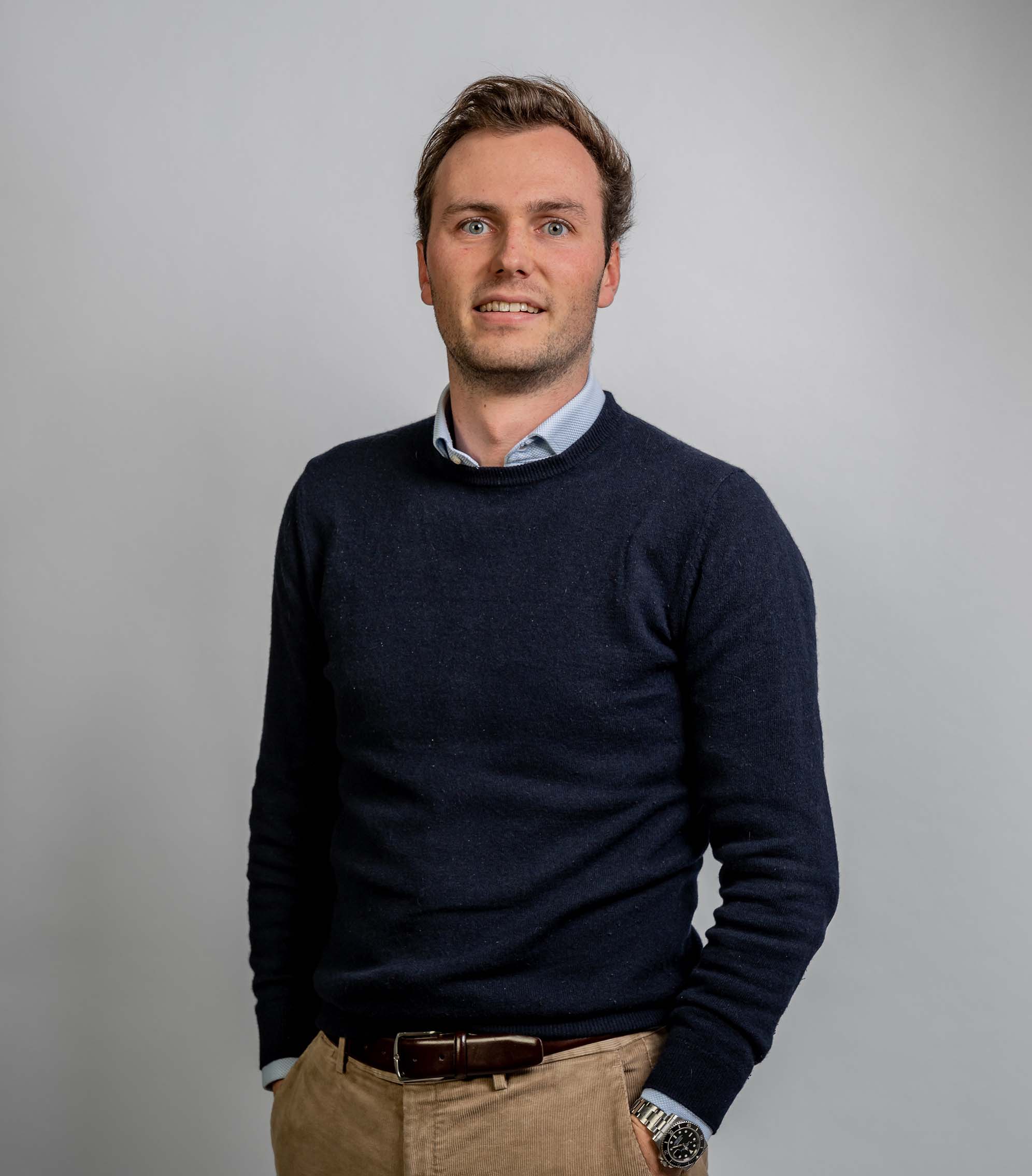 Sébastien van Outryve d'Ydewalle
BUSINESS DEVELOPER
An ardent nature lover who wants to revitalise the city's greenery and help build a sustainable future.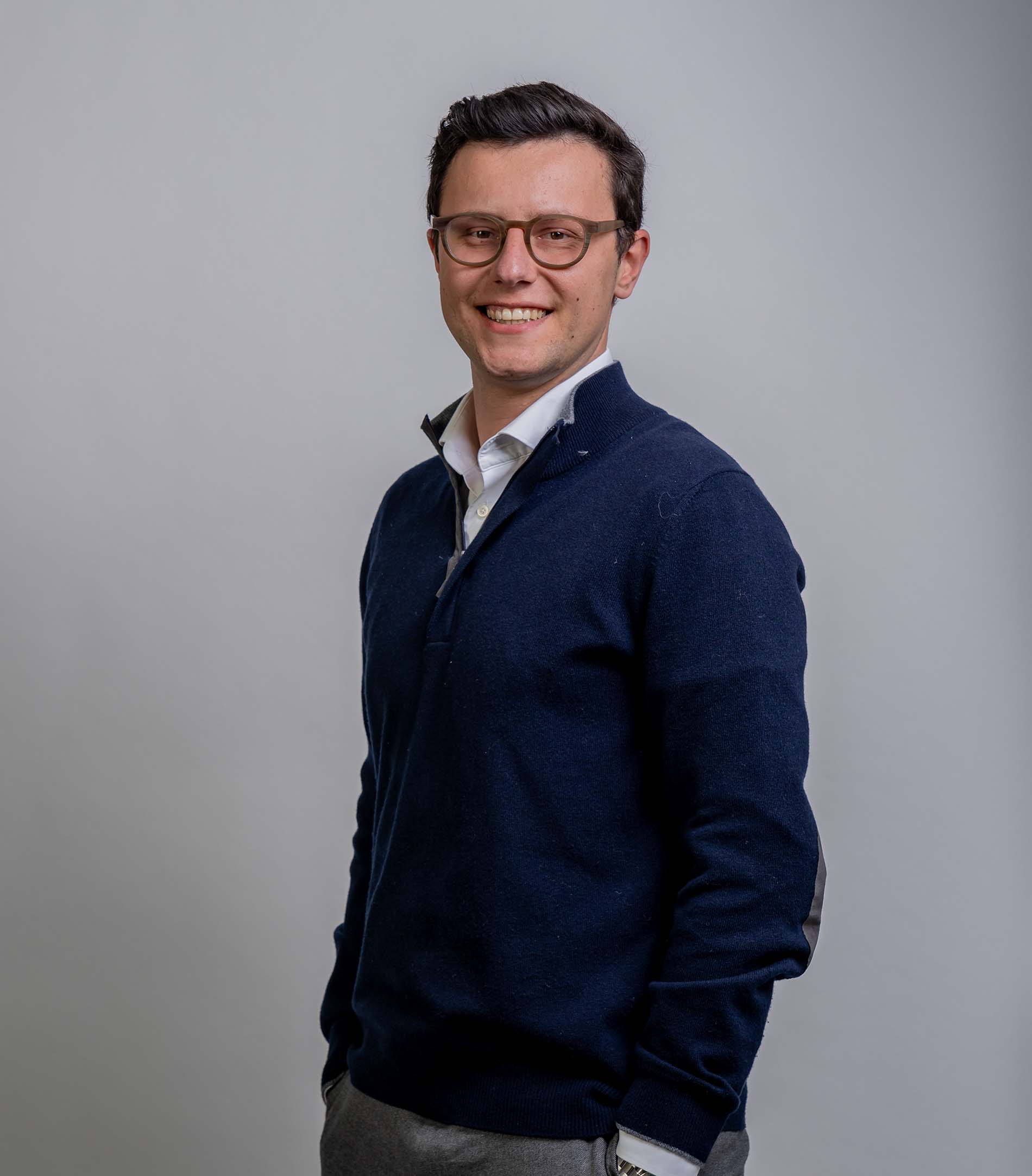 Max Tans
BUSINESS DEVELOPER
Bourgondische Limburger met een passie voor goed eten en reizen. Als hij niet aan het dineren is, vind je hem in zijn vrije tijd in de natuur, bij voorkeur in het gezelschap van vrienden of familie.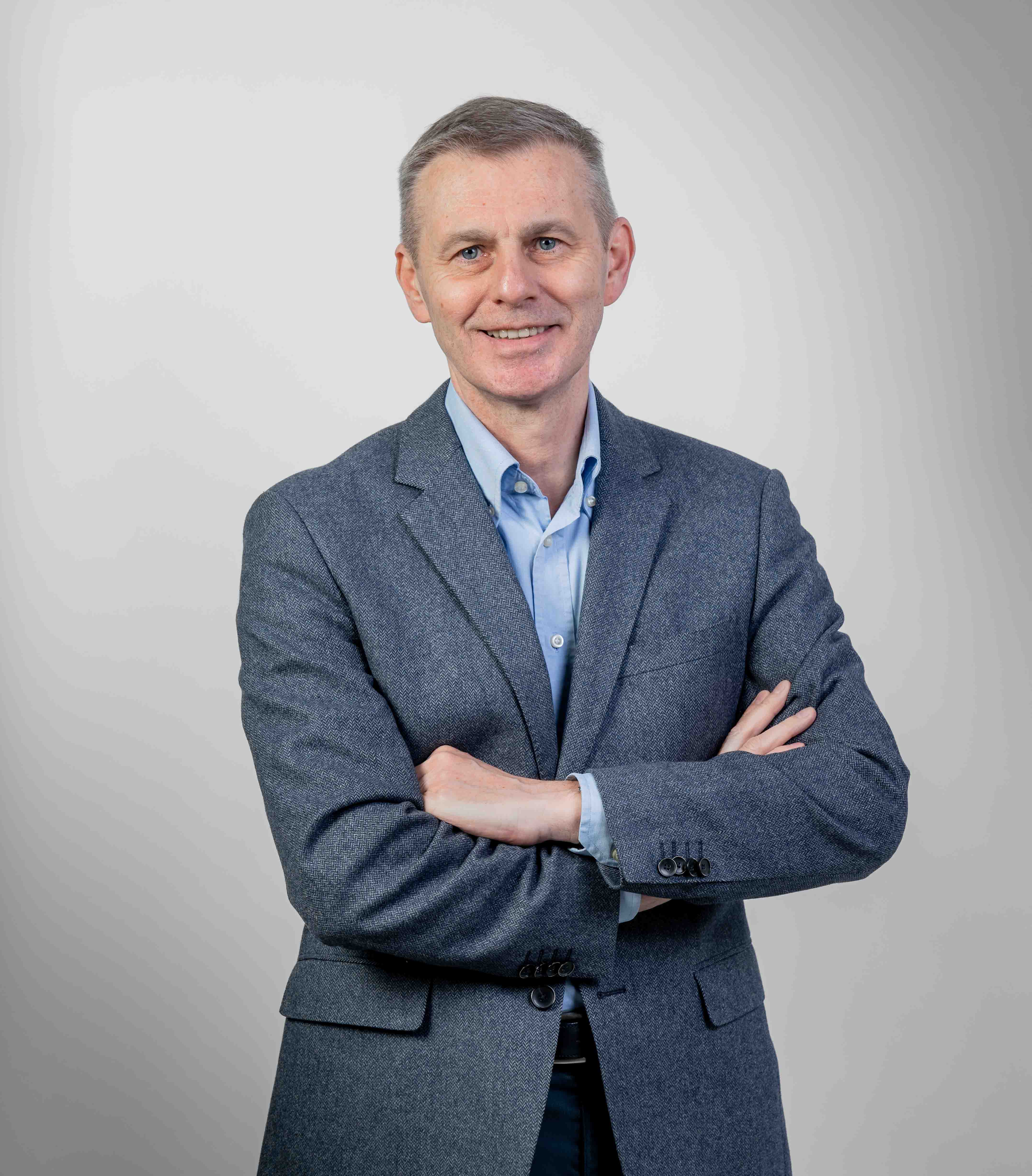 Tomasz Matusiak
BUSINESS DEVELOPER - POLAND
Is amazed by humanity and its inexhaustible creative inspiration. How we create today's world with our ideas and actions.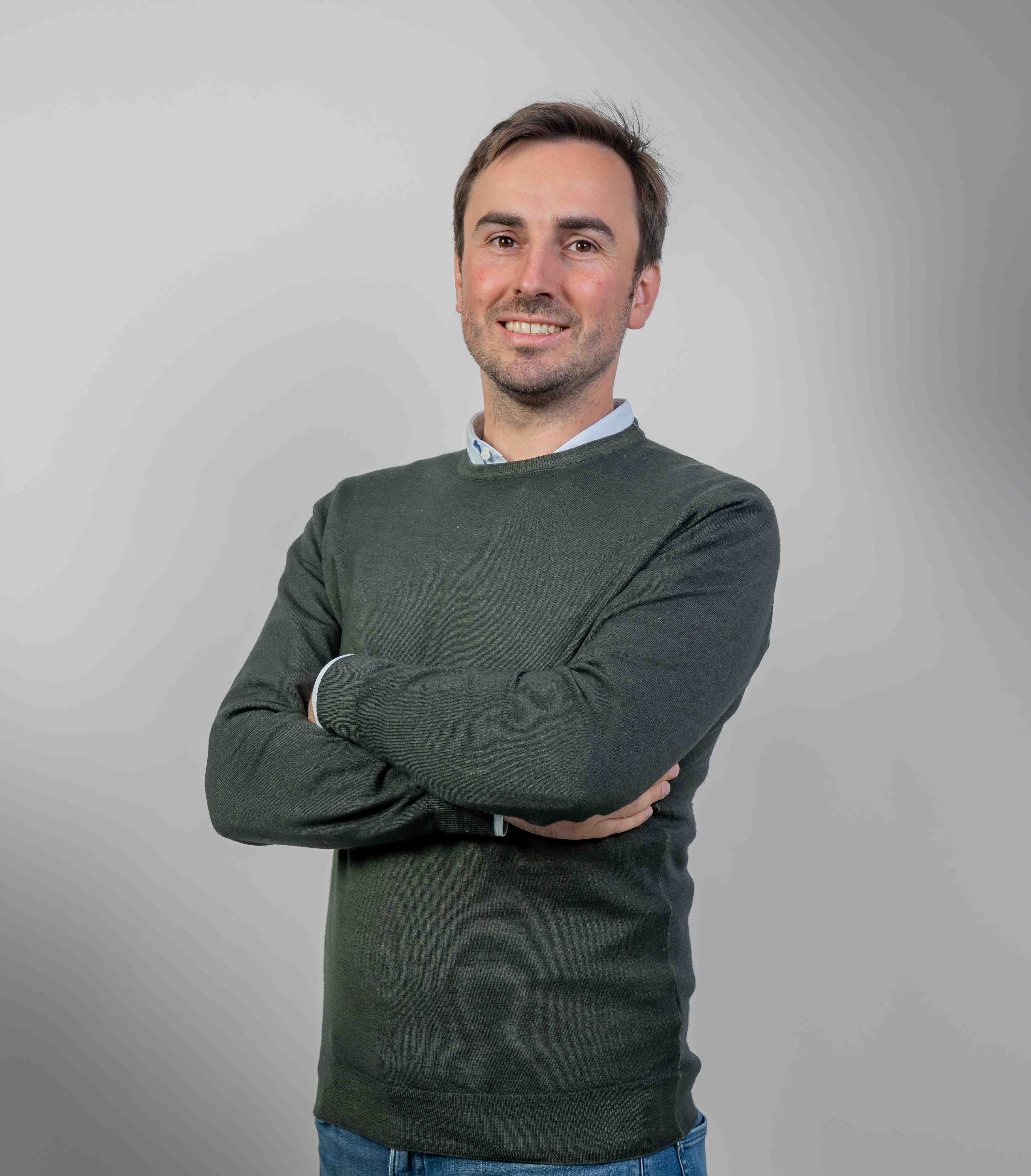 Miguel Almeida
BUSINESS DEVELOPER - PORTUGAL
Flexible civil engineer with previous experience in Peru and in the Middle East. Passionate about travelling and meeting new people and cultures. Love sharing a good glass of wine/beer and food with friends around the table.
António Delgado
BUSINESS DEVELOPER - PORTUGAL
Flexible civil engineer with previous experience in Peru and in the Middle East. Passionate about travelling and meeting new people and cultures. Love sharing a good glass of wine/beer and food with friends around the table.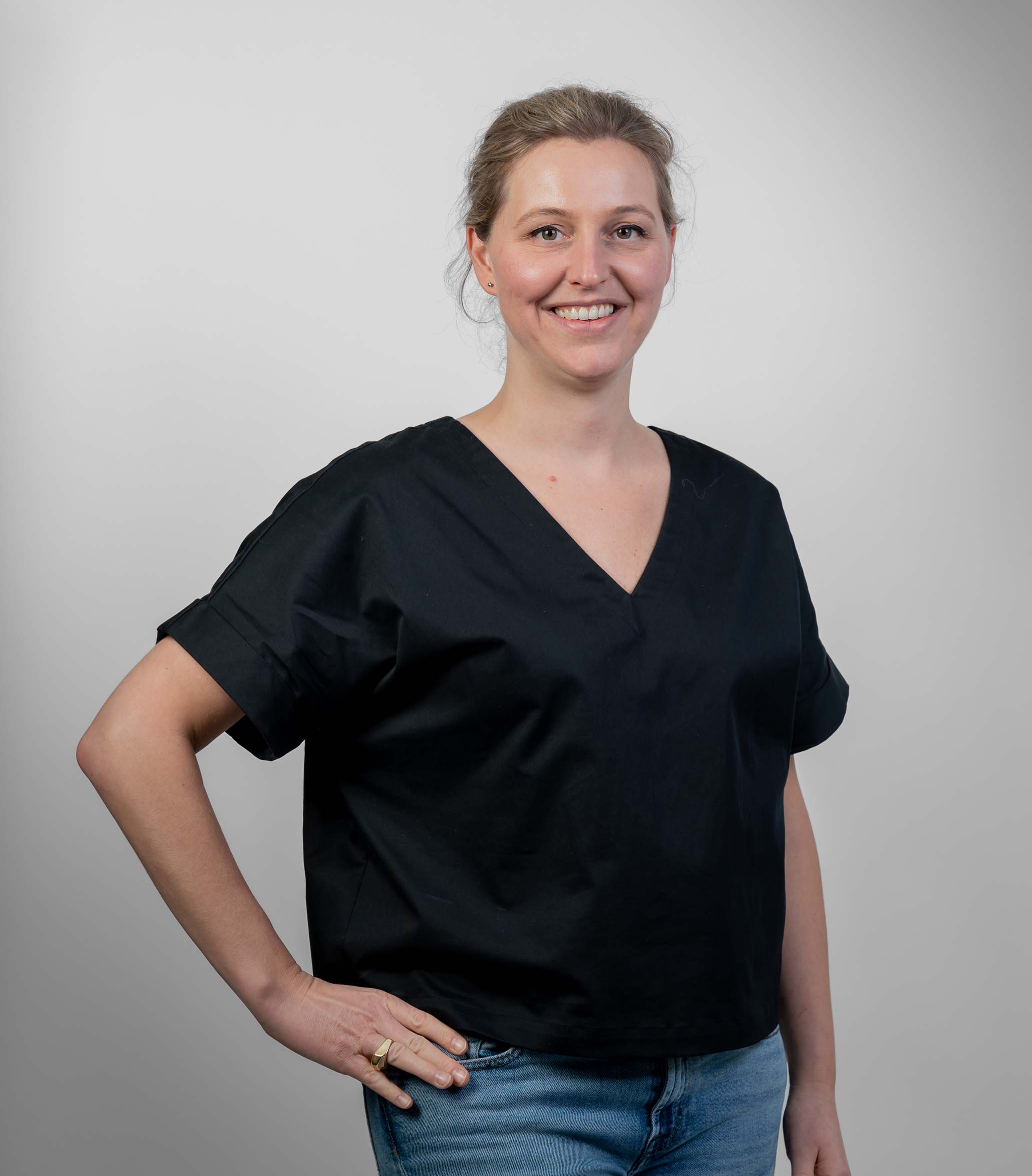 Sofie Verstraete
HEAD OF PROJECT DEVELOPMENT
From Ghent with roots in architecture. Impassioned by collective housing. Draws her boundless enthusiasm from visiting as many architectural masterpieces as possible on her globe-trotting adventures. Ultimate hobby: chatting the evening away with a glass of Omer beer.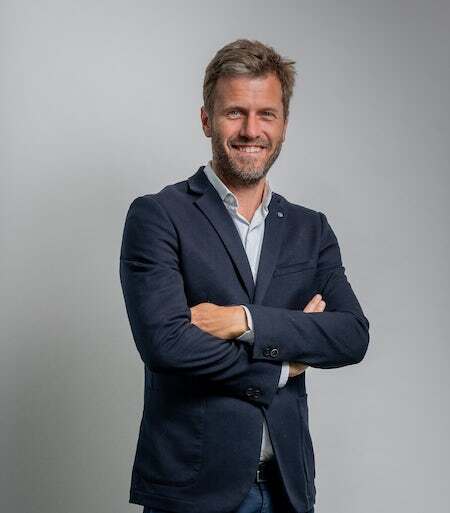 Olivier Menalda
HEAD OF PROJECT DEVELOPMENT & OPERATIONS ABROAD
As an agronomist connected to nature and urban dweller at heart. He seeks a balance in projects to address urban, social and environmental challenges. He contributes daily to the transition to the sustainable city of tomorrow.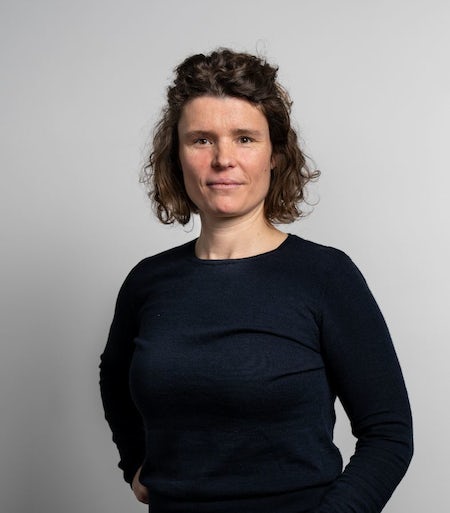 Isabelle Verhaert
SENIOR PROJECT DEVELOPER
A city dweller with a soft spot for Antwerp during the week, but absolutely loves hiking in the mountains with a backpack on weekends. An old-school feminist whose life goal is to 'practise what you preach'.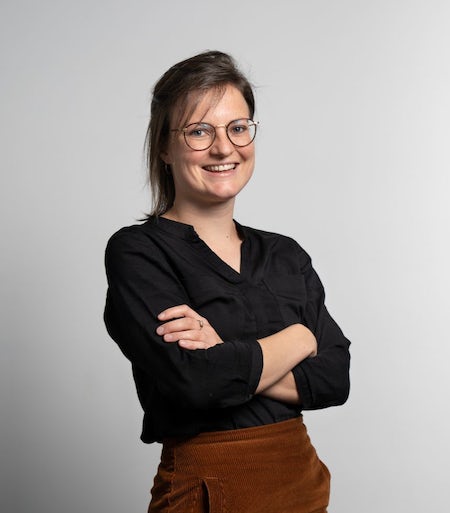 Lise Gruwez
SENIOR PROJECT DEVELOPER
Creative from Bruges who is enthusiastic about well thought-out urban projects. Loves a challenge that envolves sports, preferably in the mountains or untouched nature, but loves the well-deserved refreshment afterwards just as much.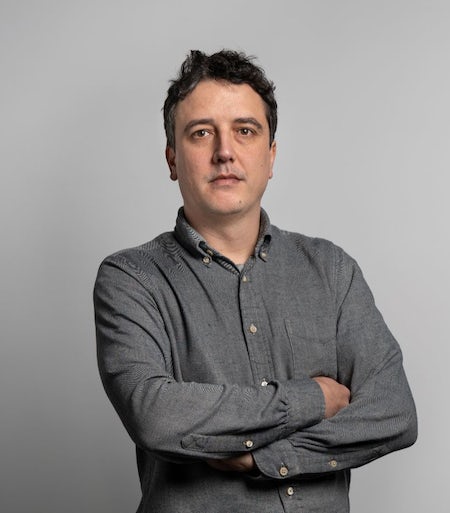 Stefano Cincinnato
SENIOR PROJECT DEVELOPER
Brussels native with a heart for sustainable urban development. He is also a dedicated amateur chef with a 'slight' preference for Italian dishes. Best enjoyed in good company and a lively discussion.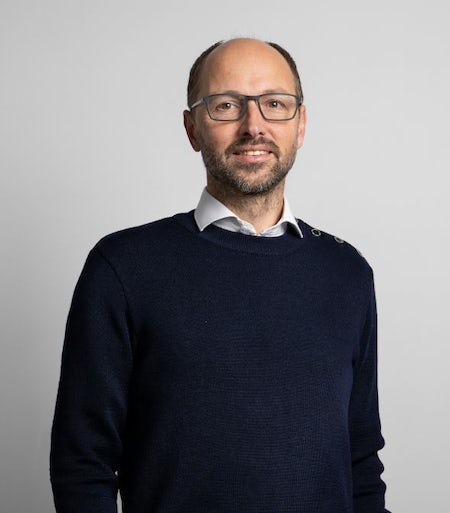 Philip Rubbens
SENIOR PROJECT DEVELOPER
Convinced that the view from a distant horizon broadens the mind. Seeks out this horizon in urban development, but also beyond that at sea or in the mountains.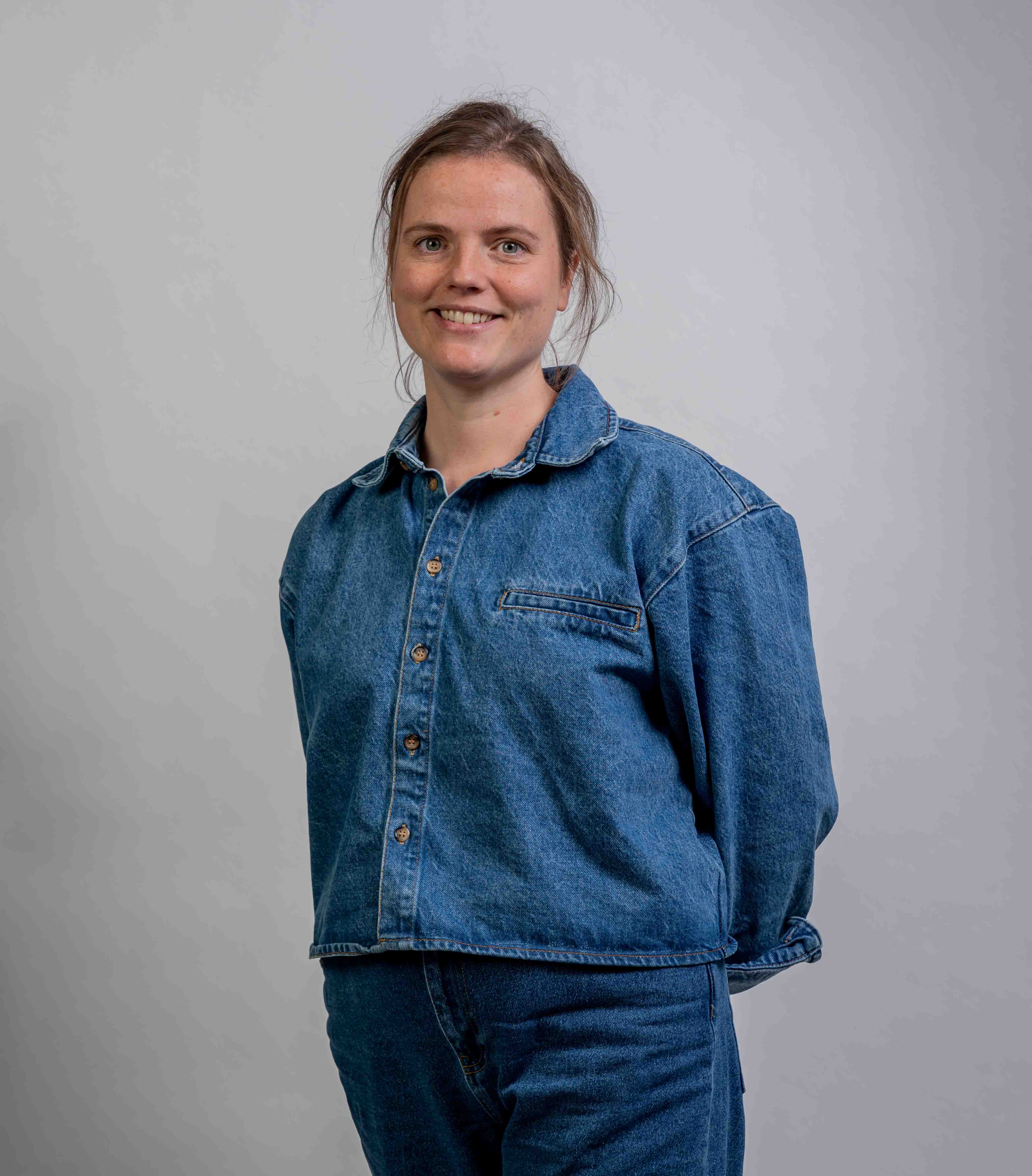 Silke Van Damme
PROJECT DEVELOPER
Originally from Dendermonde but living in Ghent. Has a passion for well thought-out floor plans, a nose for beautiful things and an eye for detail. She goes for walks, with her two children at her side, looking for architectural pearls, every ray of sunshine and her ultimate dream house.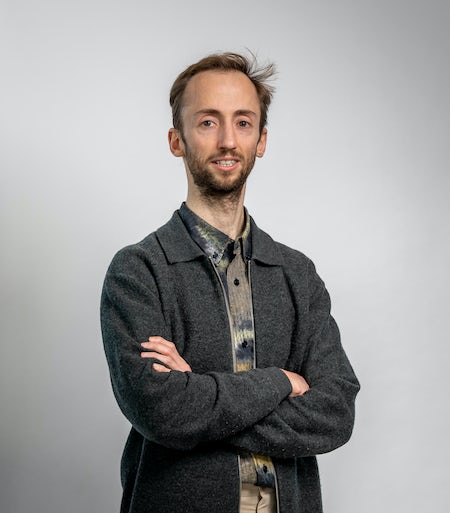 Oscar Broeckhoven
PROJECT DEVELOPER
Optimistic and inquisitive 'Brussels native' who, as an architect-entrepreneur, searches for innovative and sustainable solutions to social-spatial issues.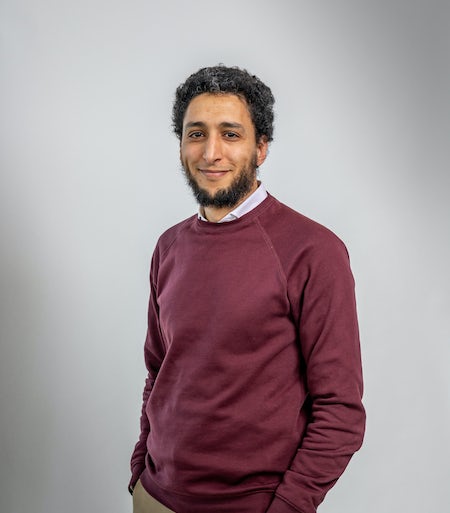 Saïd Fadili
PROJECT DEVELOPER
The Frenchy of the team! Although he has been living in Brussels since 2009, his southern accent takes you back to his native region, the Pyrenees. In fact, you'll often run into him over there! Mainly on the hiking trails, passing on his love of nature, mountains and hiking to his two sons. Saïd is also an epicurean. He won't be the last to bring a treat to share or have a drink with his colleagues! Working for Revive was an obvious choice, as he shares the same vision of ethical, social and ecological commitment.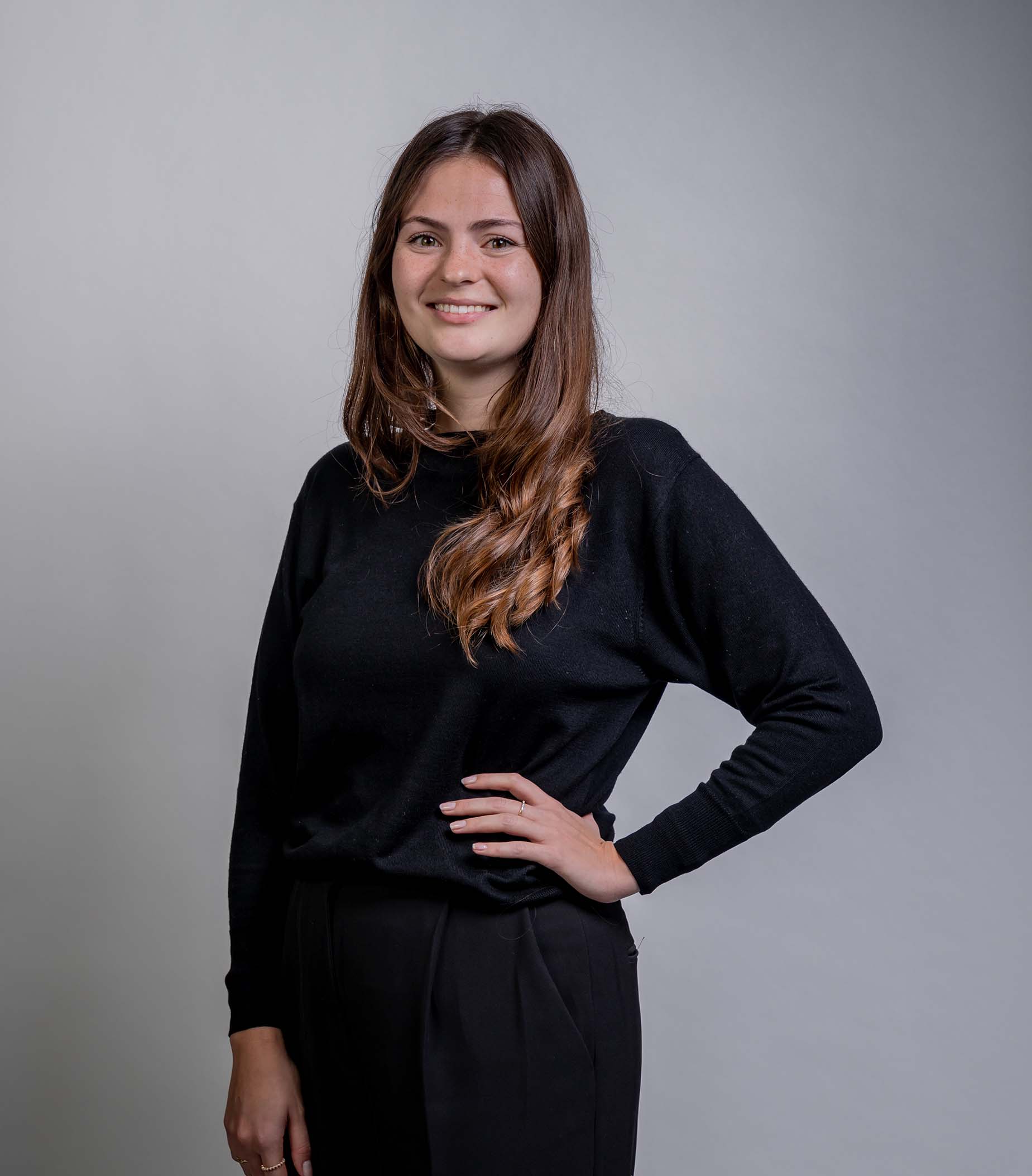 Alice Boydens
PROJECT DEVELOPER
From Bruges but with roots in Canada. A citygirl who likes to retreat into nature. Arts and crafts, travel and culture are music to her ears. In short, someone who is not averse to a new challenge.
Jakub Matyja
PROJECT DEVELOPER - POLAND
Likes to look at things from a practical point of view. Looking for balance in construction projects and trying to make them meet the daily challenges of the city and its inhabitants. In his spare time, he is an avid skier, football fan and Formula 1 fan. He prefers travelling in southern Europe with a pizza napolitana in his hand.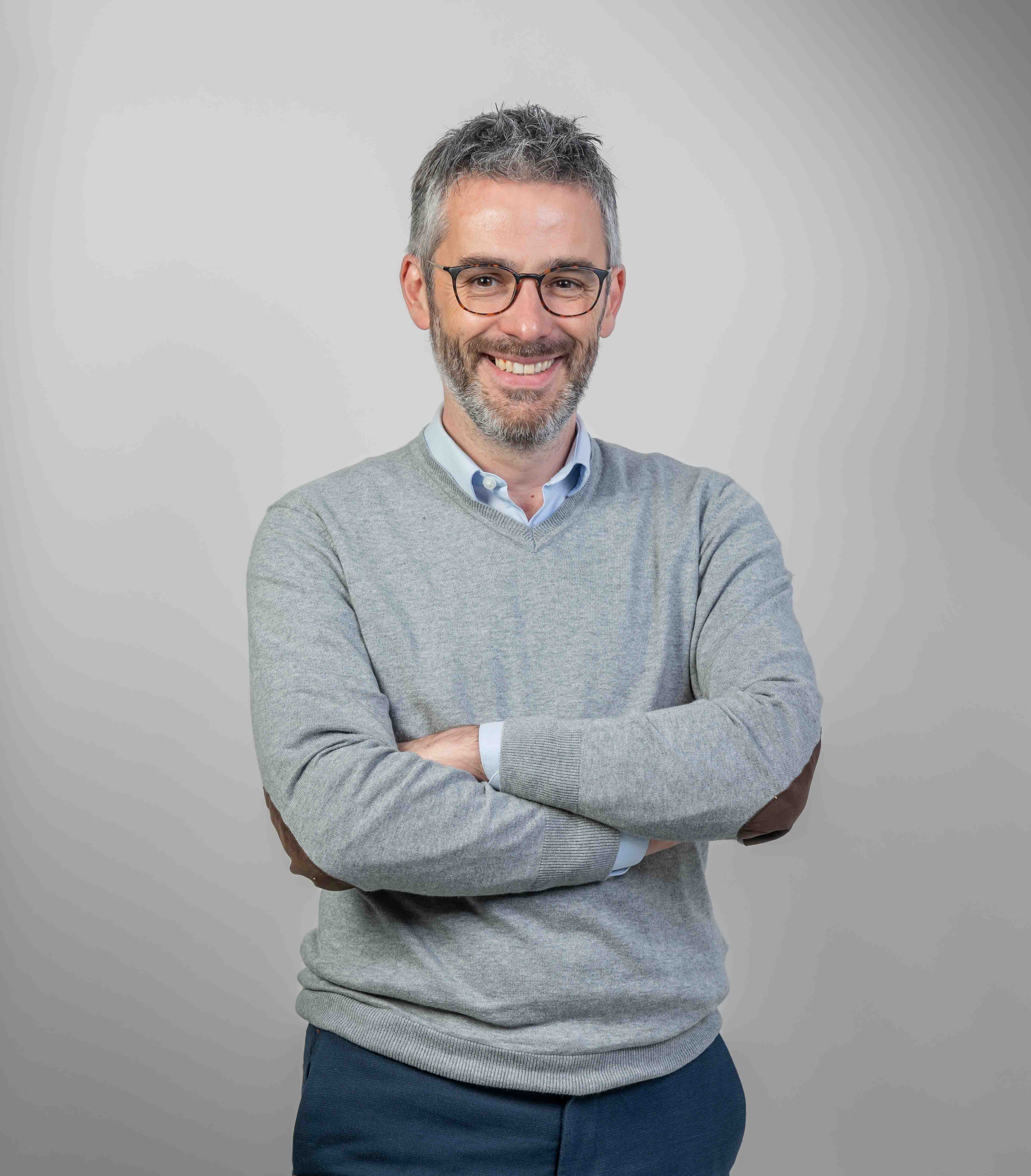 Frederic Collin
HEAD OF FUND MANAGEMENT
Investment fund specialist, Brabant native and happy father of two, passionate collector of fig and lemon trees and grower of fruit trees, who especially loves a good laugh.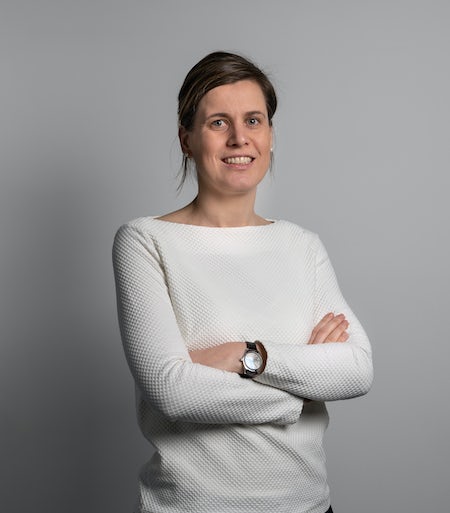 Anne D'hulst
SENIOR BUSINESS CONTROLLER
Digit freak with West-Flemish roots, fond of desserts & crazy about her daughter. She likes to have everything under control during working hours, but outside of those hours it can be more relaxed. With a good book, a long nature walk or an evening out, you can always make her happy.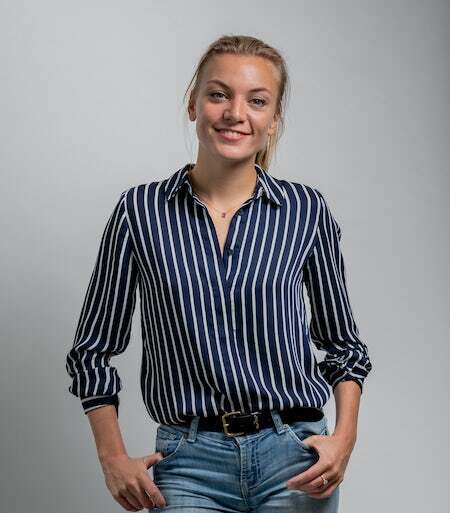 Laure Martens
BUSINESS CONTROLLER
Purebred "Maarkedaller" and member number 6 of the finance team. In the final of De Slimste Mens Ter Wereld, the following five words would be used to describe her: animal lover, Beyoncé fan, hobby cook, sports enthusiast and Excel lover.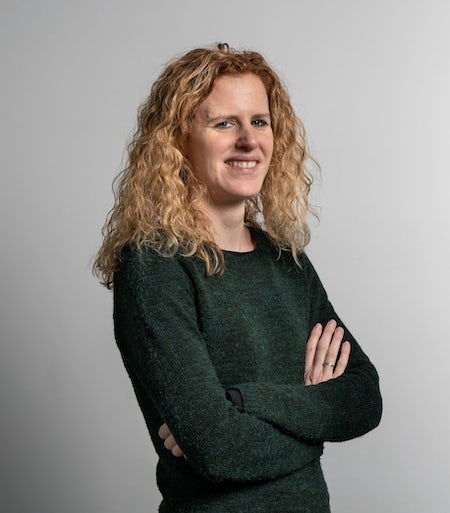 Julie Deputter
SENIOR ACCOUNTANT
A born beachcomber: from Ostend but living in Ghent. Part of the supersonic Finance Team, but always calculating at home, too, and looking for any remaining travel budget.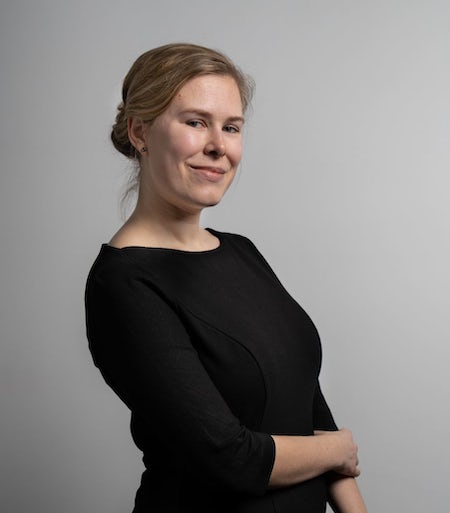 Lisa Rietveld
ACCOUNTANT
Suppressed late sleeper who can't function before her morning jolt of coffee. But you can wake me up any time for Mexican food, a good chat or sushi.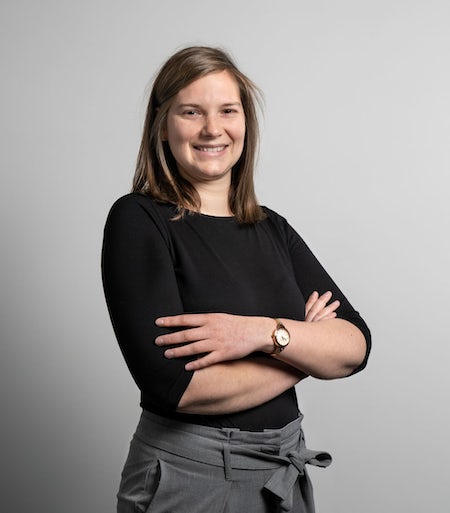 Anne Swankaert
ACCOUNTANT
Also called Swankie. Finance chick number four at Revive! Absolutely no early bird, because her favorite hobby is sleeping. She also loves: debit = credit, M&M's, Marco Borsato, pyjamas all day, skiing & therefore après-ski as well 😉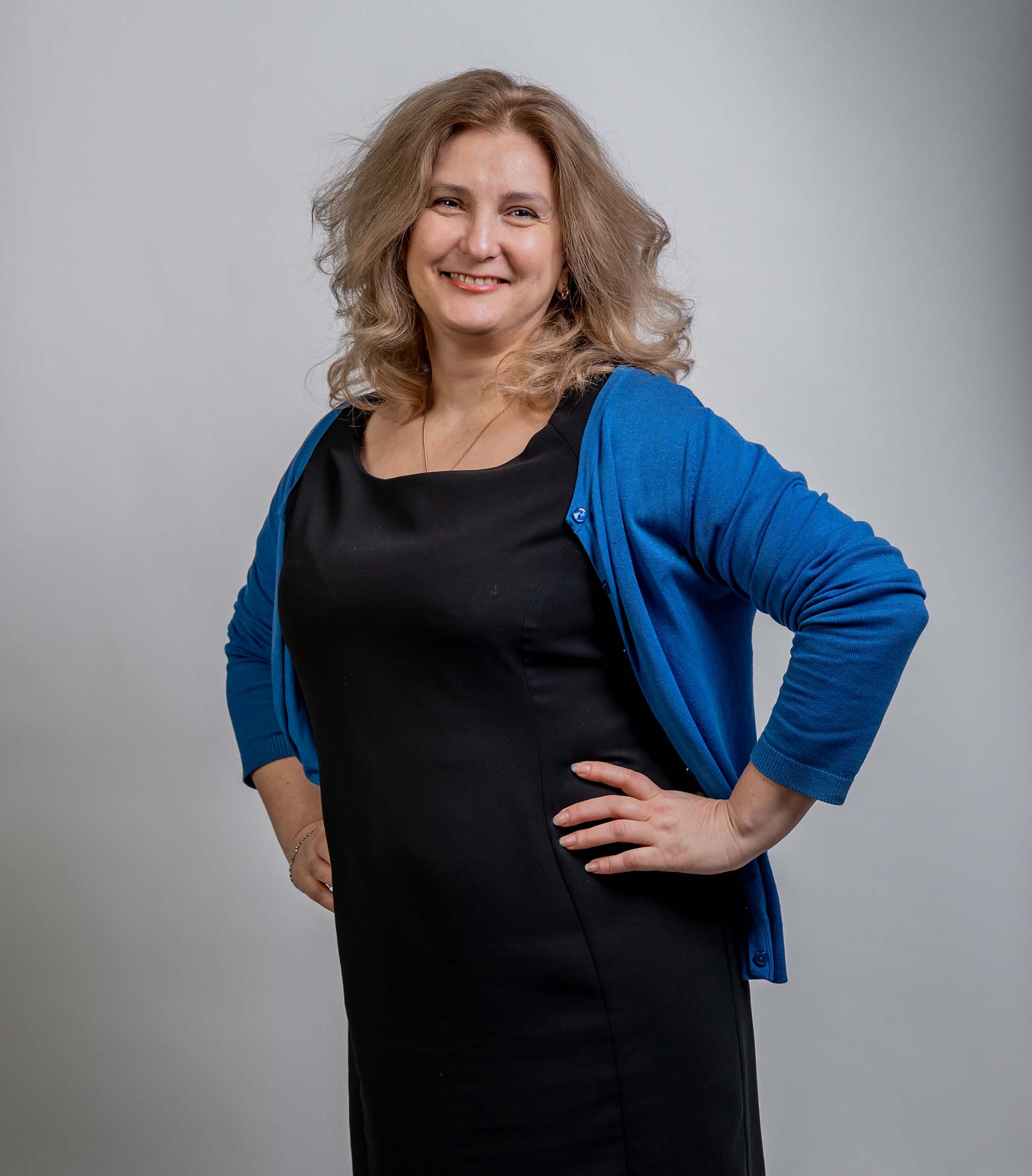 Elena Dhondt
ACCOUNTANT
Passionate about numbers and logic as well as nature. Originally from the USSR, with Russian-Ukrainian roots. In her spare time, she reads books, listens to rock and enjoys sewing and knitting beautiful things. Always open to learn new things and certainly not afraid to embark on new "adventures".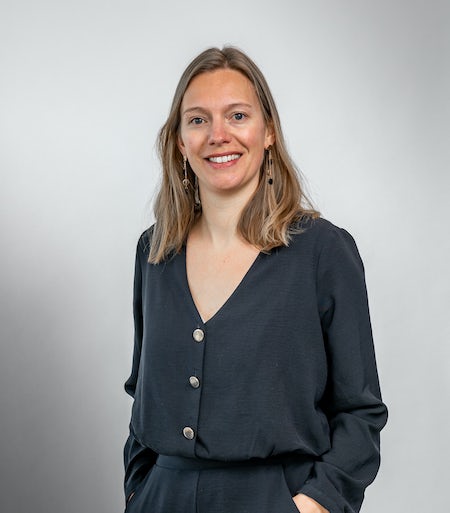 Susanne Koolhof
IMPACT MANAGER
Social geographer who's always seeking inspiration and co-creation for sustainable housing & living, as well as creating a social impact. B the change!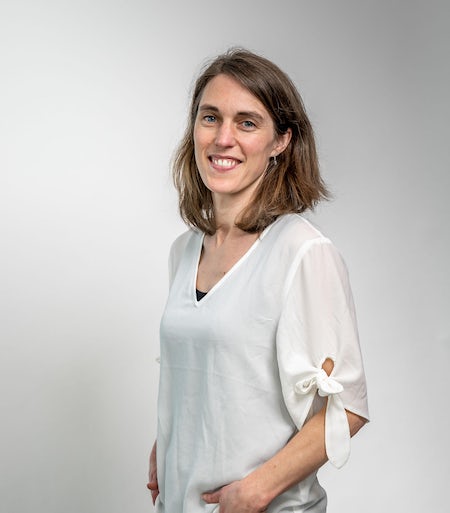 Laila De Bruyne
IMPACT MANAGER
Gets her energy from connecting people and connecting people to places. Just do it, no half-assed work and make impact are her mottos. If you look for her you will probably find her on a beautiful heritage site or singing. Her son and daughter are the heroes for whom she wants to build a sustainable future.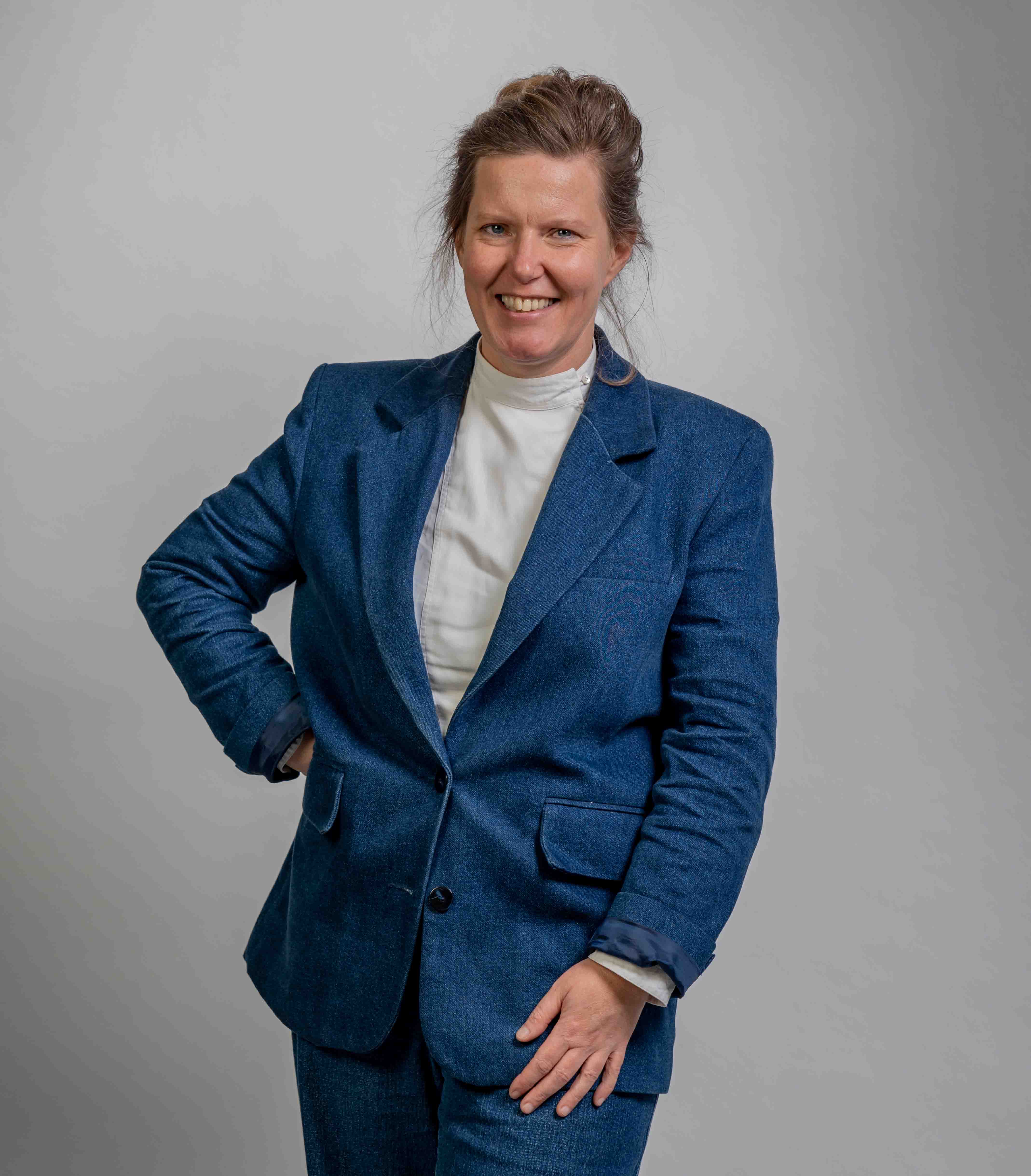 Laurence Van Heuverswyn
OFFICE MANAGER
Always looking for inspiring 'discoveries', authenticity and beauty and tends to go behind the corner everywhere she goes. This nature lover also has a passion for architecture and heritage. She values sociability and helpfulness a lot.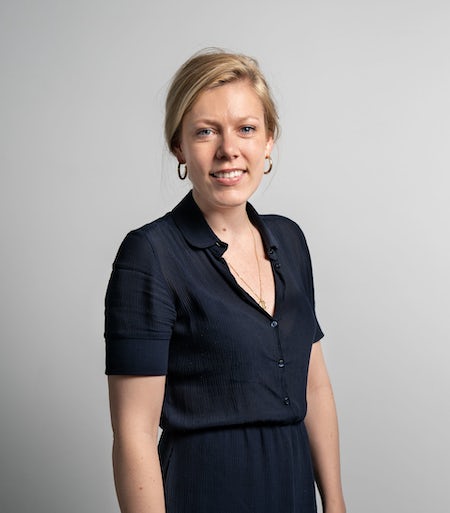 Marieke Spillebeen
SALES EXECUTIVE
Sales Executive from West Flanders, food lover and always in for an adventure. Loves a good rhythm on the dance floor, but also in daily life. Casual sports fanatic and an avid believer of 'a little crazy never hurt anyone'.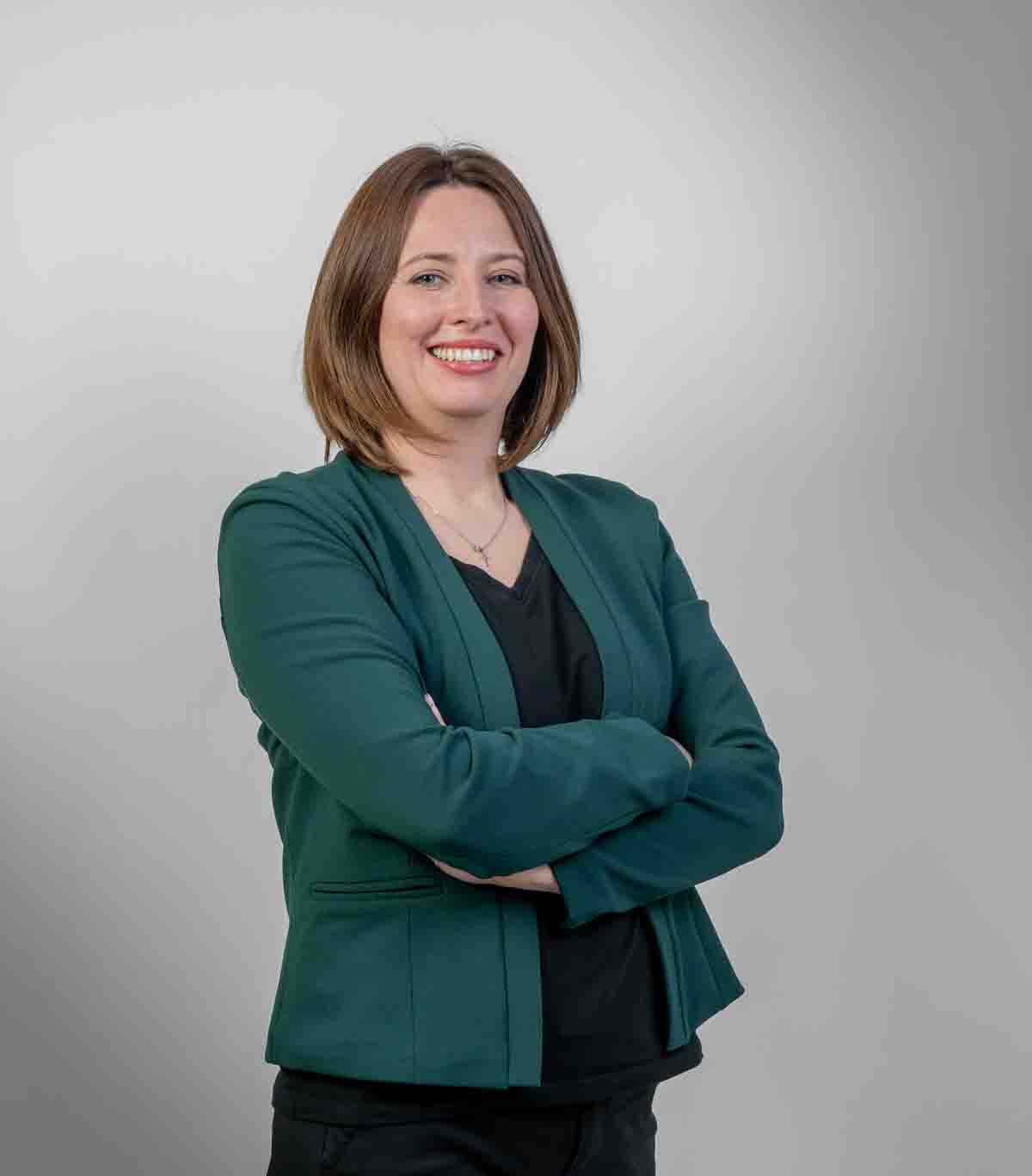 Karolina Jaremicz
SALES EXECUTIVE - POLAND
Geen YOLO zonder PURPOSE! Live your life to the full and have meaning. Realiseer je dromen en maak zelf een betere wereld voor iedereen. Yes we DO!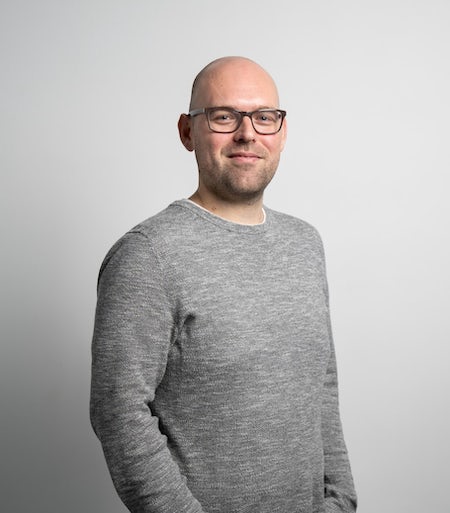 Boudewijn De Coninck
ENVIRONMENTAL MANAGER
Wild about digging remediation wells, PID meters and the right soil pollution fumes. For me, it's best to move forward! Always smiling and not afraid of a lightly burnt joke. Enjoy aperitifs, (lots of) delicious food, competitive padel duels and cycling with the family.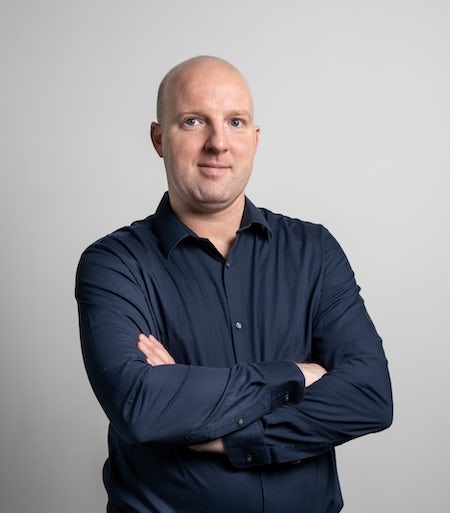 Jan Van Schaeren
ENVIRONMENTAL MANAGER
Gets a kick out of a good day's work in the mud, remediation work and sometimes even the vapours that come with it. Loves his home-grown greens and self-made jams.Has an eternal quest to produce a drinkable apple cider...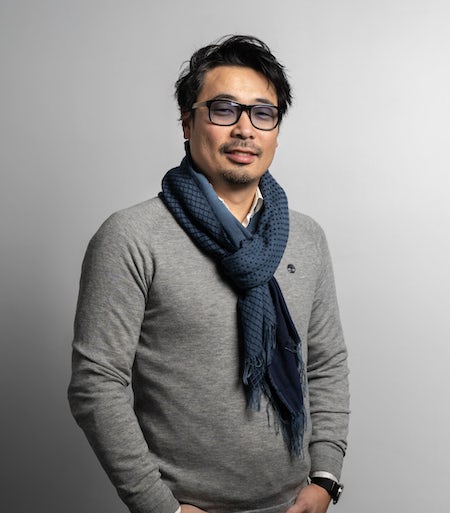 Benoit Dubrulle
GO-TO-MARKET MANAGER
Digital pioneer since the days of Atari and Commodore, but still with passion for authenticity and design. You can never go wrong with "New Order" on vinyl and a "Crabbelaer beer" in a local café. As Digital Marketer, always working on service design thinking, knowing that "Relevance" becomes reality now the IoT applications are taking over our living environment.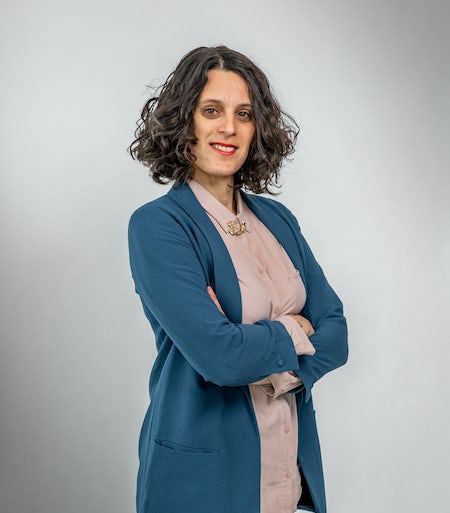 Cristina Vanlook
GO-TO-MARKET MANAGER
Like Saint Nicholas, she comes from Spain but grew up in the districts of the Limburg coal mines. For a moment of concentration, she will isolate herself with Flamenco music. Everything that has to do with digital marketing, she will enthusiastically work on. When she is not at work you will always find her with a book, which she is reading, reading to her son or writing herself. So look out for her novel.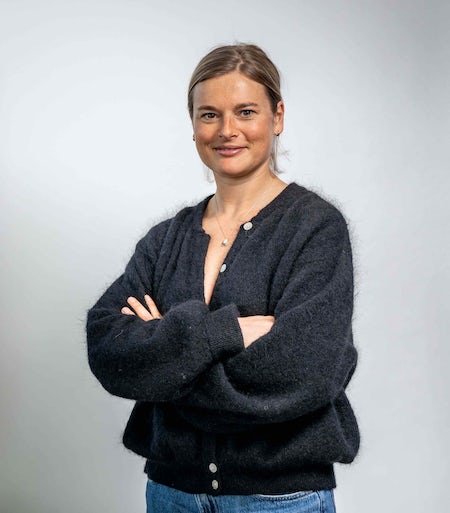 Charlotte Buyl
CORPORATE CULTURE & WELLBEING MANAGER
Aka Charly, once a country bumpkin, now a city slicker, control freak, hiking in the Ardennes, a glass of cava with girlfriends ,sport and music keep me going.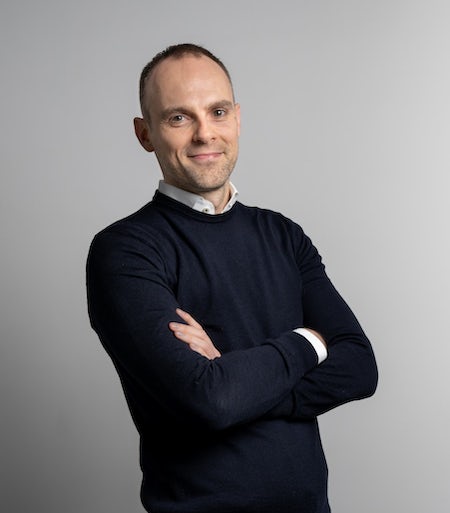 Reggy Van Den Branden
PROJECT MARKETEER
Always aiming to stretch the mind, because "a mind that is stretched by a new experience can never go back to its old dimensions". Driven by opportunities, allergic to comfort zones. A constant focus on new ideas and creating impact. Fan of intuition, architecture, design and Van Basten '88. Let's keep on surprising...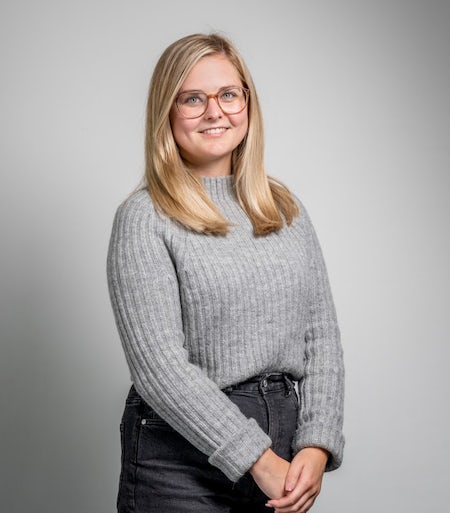 Sophie Fouache
PROJECT MARKETEER
Foodie, animal lover, aspiring world traveller and absolutely not a morning person. Originally from the Belgian coast, but she lost her heart to Ghent. Give her a glass of wine and a good series to binge watch and you will make her very happy.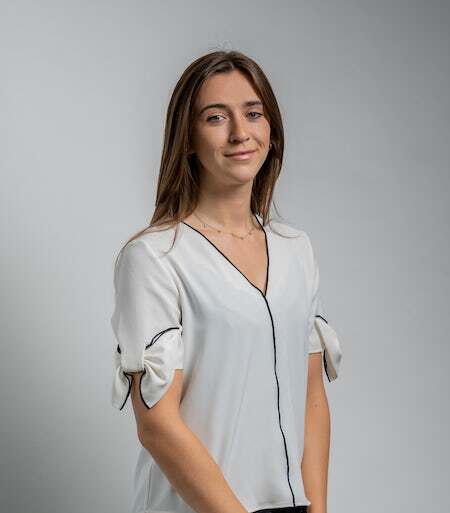 Sophie Blommé
CORPORATE PROJECT MARKETEER
An enthusiastic creative who gets a lot of energy from socializing with friends and family, having a dance here and there, boot camp, water sports and, of course, travelling! This Westfluut inherited her grandfather's passion for craftsmanship and as a bag designer you will regularly find her behind her stitching machine.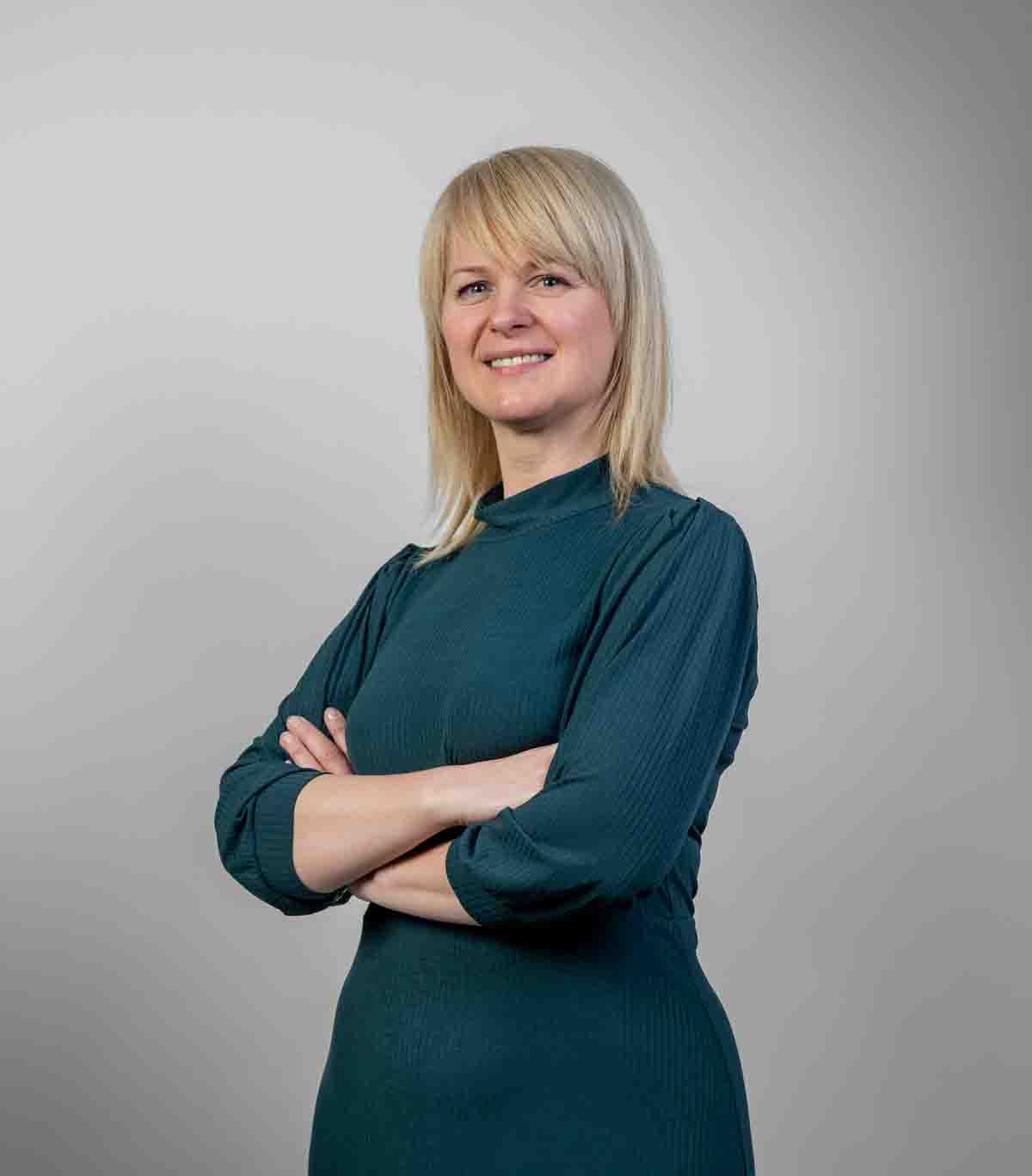 Agnieszka Jaworska
MARKETING & SALES MANAGER POLEN
Passionate about construction and interior design. In her spare time, she collects paintings and coastal works and dreams of building a house on a low-population island. She is a real people person who considers dedication the greatest gift of humanity.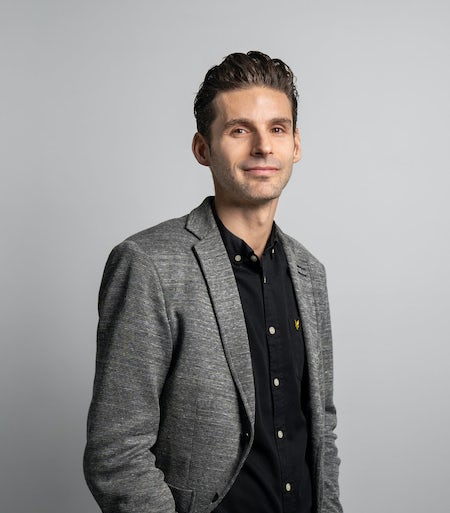 Wouter Braeckman
COMMUNITY MANAGER WATT THE FIRMS
Take a large amount of customer-friendliness and mix this with organizational talent, finish it with a pinch of no-nonsense and you have the basis of my recipe. Out of office with the family impossible to choose between sporting skiing on the Matterhorn or enjoying the sunset on Ibiza. Good vibes only!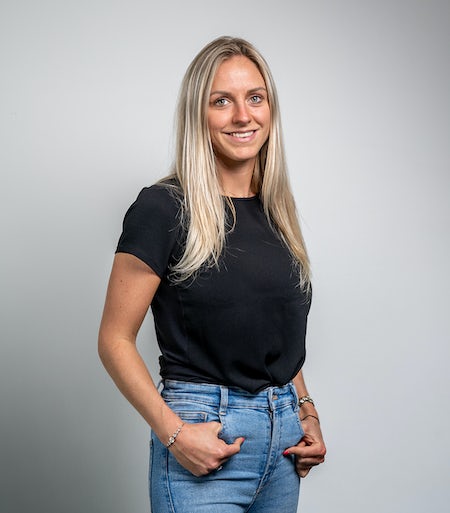 Charlotte Boelens
COMMUNITY MANAGER
Helps members based on the conviction that 'optimism is key'. Dreams of exotic places and, if possible, seeks adventure in sporting activities. Loves delicious gerechjes (meals) and always knows how to entertain friends with her knowledge of wine.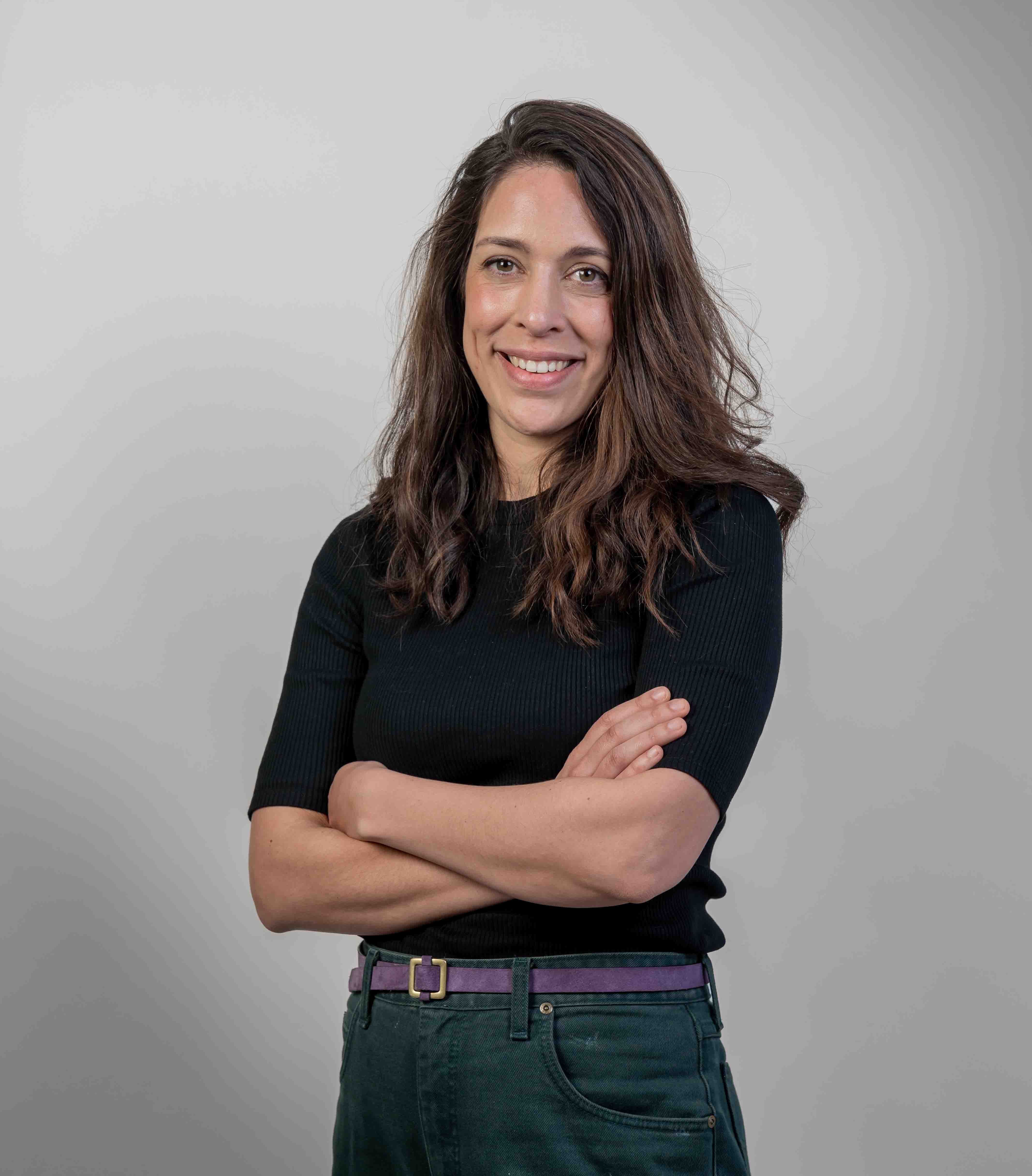 Julie Daelman
COMMUNITY MANAGER WATT THE HEALTH
Enthusiast with a passion for healthtech! Finding and connecting people at Maria Middelares. In love with my daughter, the sea and beautiful cities, art, cooking, surfing and design. Loves a good dose of adrenaline.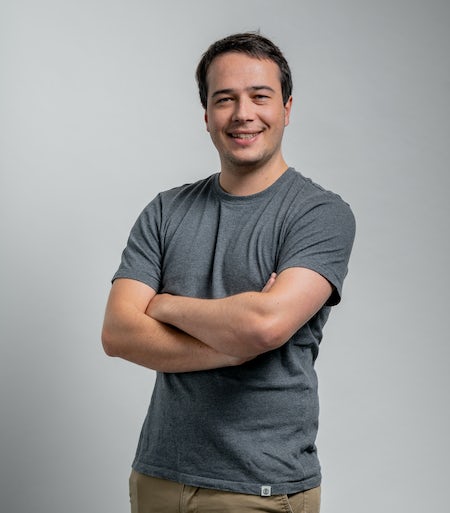 Reindert Van Herreweghe
DATA SCIENTIST
Originally from the coast, where you can still find him when it's windy or when there are waves. Has made data soiling his life goal, because garbage in = garbage out (and that cannot be recycled). Loves cycling and going out to eat.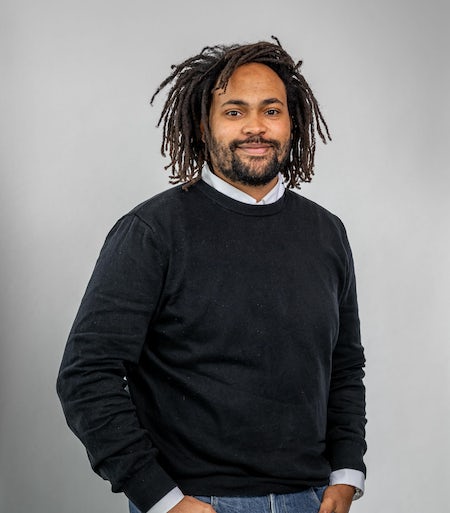 Walt Okafor
INNOVATION MANAGER
Eager to work, assertive, loyal and Team Player. It could just be his scouting totem. Originally from West Flanders but living in Antwerp and never hiding his accent. Always in the mood for a good joke. Passionate about everything that has to do with real estate innovation.